Securing your professional business website is a non-negotiable task in today's digital world. The safety of your online assets, data, and client information is of utmost importance. To help you with this critical endeavor, we've assembled an extensive list of over 25 of the Best WordPress Security Plugins. These plugins have undergone rigorous assessment and comparison to offer tailored security solutions for professional business websites.
Whether you run a small enterprise, manage an e-commerce platform, or oversee a corporate site, our carefully selected plugins provide a range of options to fortify your online presence. Join us as we explore these top-notch tools, ensuring that your website remains secure, resilient, and impervious to the ever-evolving digital threats.
1. Sucuri Security: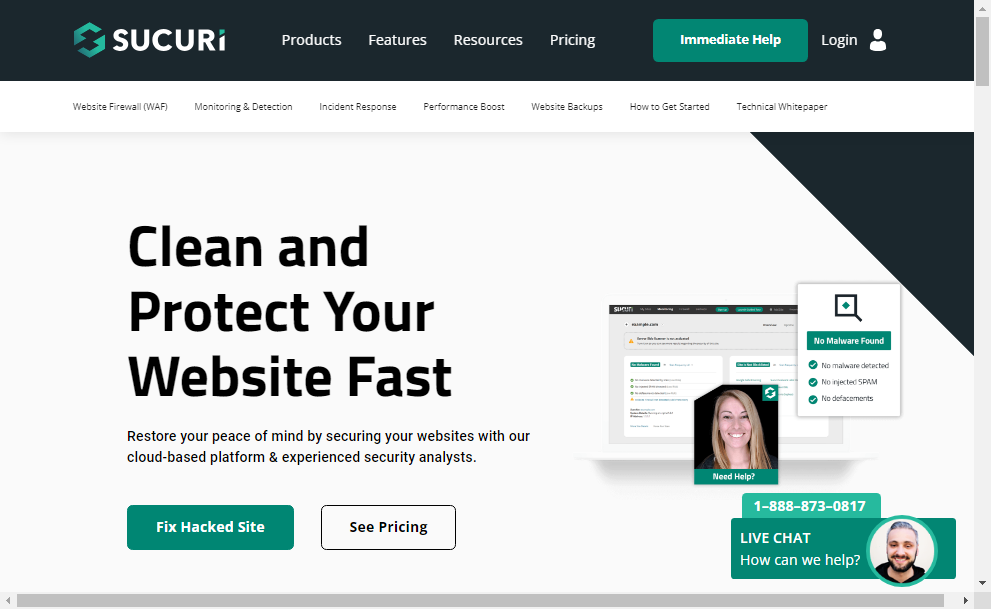 Sucuri stands as the foremost authority in WordPress security, boasting one of the most robust WordPress security plugins available on the market. They provide a foundational Sucuri Security plugin, which is offered free of charge, aimed at enhancing the security of your WordPress site and conducting routine scans for prevalent threats.
However, the true value resides in their premium plans, which deliver top-tier WordPress firewall protection. This firewall is instrumental in fending off malicious attacks and brute force attempts, effectively safeguarding your WordPress platform.
The Sucuri website firewall is especially remarkable, preemptively filtering out malicious traffic long before it reaches your server. Furthermore, they efficiently serve static content from their own CDN servers, optimizing website performance significantly.
Notably, their DNS-level firewall, coupled with CDN, brings a substantial performance enhancement, expediting your website's loading times.
Moreover, what sets Sucuri apart is its commitment to addressing malware issues at no additional expense. If your WordPress site falls victim to malware, they offer to clean it up promptly. Remarkably, they can even restore a malware-ridden website to its pristine state.
Our team relies on Sucuri for all our websites' security needs. For comprehensive insights, please explore our in-depth Sucuri review to discover how it has safeguarded our web properties.
Here are the primary features of Sucuri Security:
Malware detection and removal
Strengthening website security
Integration via Application Program Interface (API) keys
Web Application Firewall (WAF) with premium licensing
Enhancements in login security, password protection, and user tracking
Site monitoring, including tracking file changes and failed login attempts
Blocking of malicious traffic
Oversight of file integrity and blacklisting
Swift and straightforward setup process
Price: Complimentary, with premium packages commencing at $199 annually.
2. iThemes Security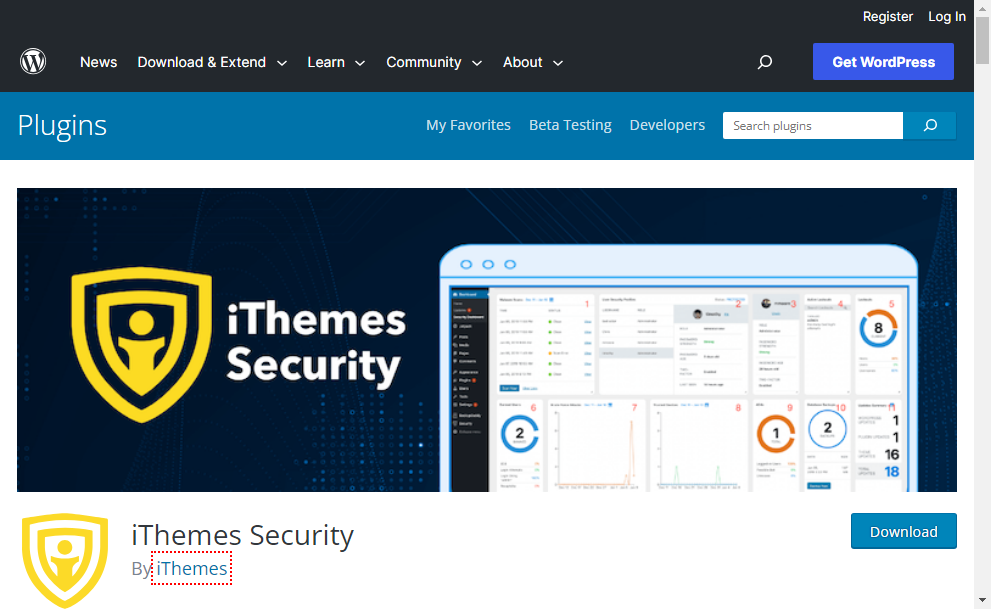 iThemes Security, created by the team responsible for the well-received BackupBuddy plugin, is a WordPress security plugin. In keeping with their product tradition, iThemes Security boasts an elegant, user-friendly interface, along with a plethora of customizable options.
This plugin features functionalities such as file integrity checks, security fortification measures, login attempt restrictions, robust password enforcement, 404 error detection, brute force attack prevention, and more.
Notably, iThemes Security does not incorporate its own website firewall, and it relies on Sucuri's Sitecheck malware scanner, rather than providing an internal malware scanning tool.
Here are the essential features of iThemes Security:
Protection against brute-force attacks
Ongoing monitoring of file integrity
Concealment of login and admin pages
Restriction on login attempts
Two-factor authentication (2FA)
Management of user roles and file permissions
Scheduled backup capabilities
Email notifications
Detection of 404 errors
Integration of Google reCAPTCHAs
Price: At no cost, with premium packages beginning at $99 annually.
3. Wordfence Security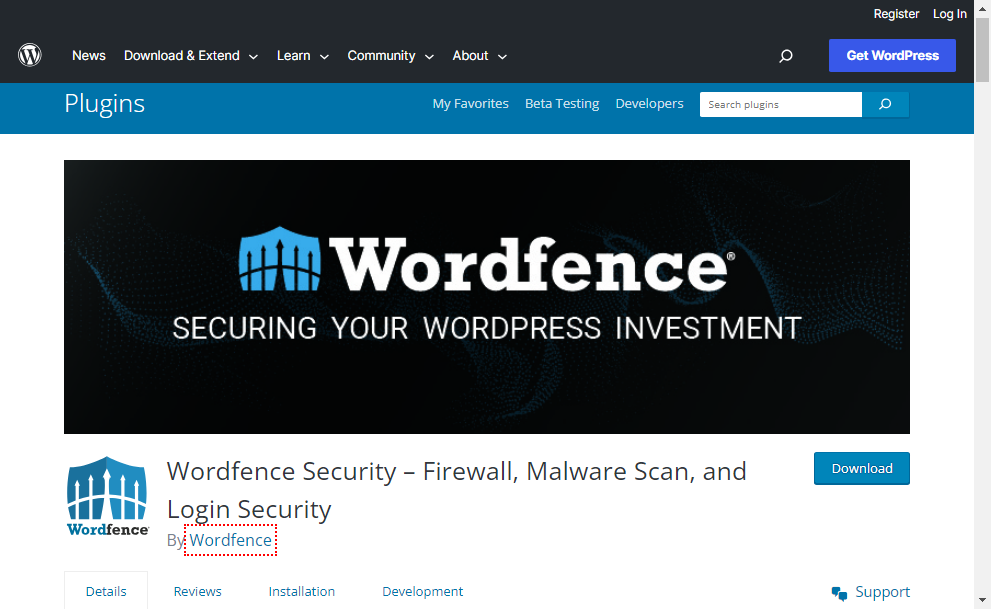 Wordfence stands as another widely recognized WordPress security plugin. They provide a free edition of their plugin, equipped with a potent malware scanner, exploit detection, and threat evaluation capabilities.
The plugin automatically conducts routine scans for common threats on your website, but you also have the option to initiate a comprehensive scan at any time. If any signs of a security breach are detected, you will promptly receive alerts, along with step-by-step instructions to rectify the issues.
Additionally, Wordfence includes an embedded WordPress firewall. However, it operates on your server just before WordPress loads, which renders it less robust compared to a DNS-level firewall like Sucuri.
For detailed instructions, please refer to our comprehensive guide on installing and configuring Wordfence Security for WordPress.
Here are the primary features of Wordfence Security:
Endpoint firewall
File change detection scans
IP address blocking
Comprehensive threat assessment capabilities
Two-factor authentication (2FA)
Visitor and hack attempt monitoring
Notifications for compromised passwords and personalized email alerts
Limits on login attempts to thwart brute-force attacks
Country blocking and redirection (available in premium versions)
Price: Complimentary, with premium packages commencing at $119 per year.
4. All In One WP Security & Firewall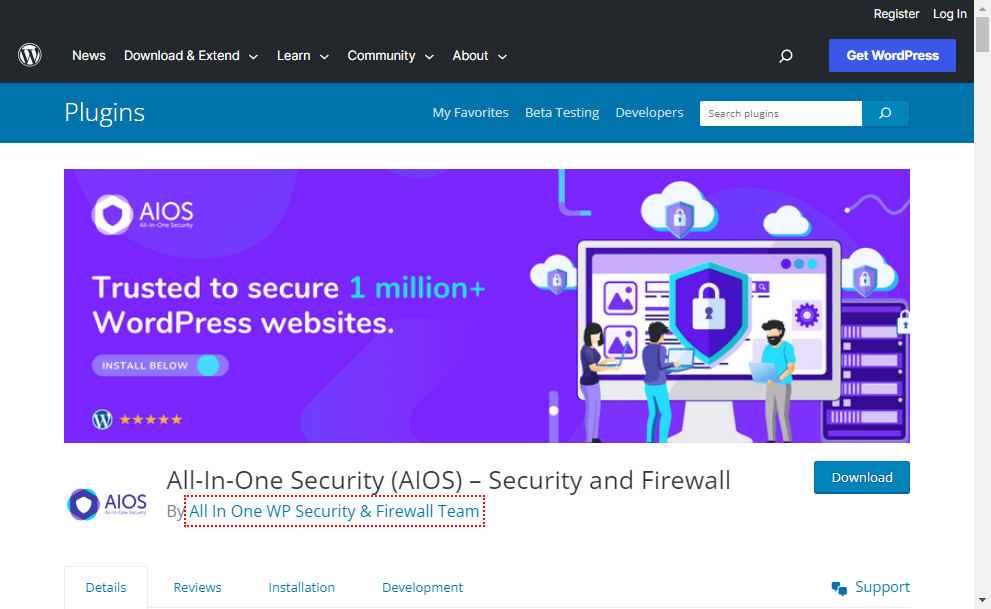 All-in-One WordPress Security represents a robust plugin designed for auditing, monitoring, and implementing enhanced security measures on your WordPress website. It streamlines the application of fundamental security best practices.
This plugin encompasses a range of features, including login lockdown to thwart brute force attacks, IP filtering, vigilance over file integrity, monitoring of user accounts, and detection of potential database injection threats, among other functionalities.
Furthermore, it incorporates a rudimentary website-level firewall capable of recognizing common patterns and preemptively blocking them. However, this firewall may have limitations in its efficiency, often necessitating manual intervention for blacklisting suspicious IPs.
Key Features of the All-In-One WP Security & Firewall include:
Login Lockdown for safeguarding against brute-force attacks
Comprehensive Firewall protection
Detection of file changes
File backups and restoration capabilities
Prevention of comment spam
Ongoing monitoring of user accounts
IP filtering for added security
Price: No cost, with the option for a premium license priced at $70 per year.
5. Anti-Malware Security and Brute-force Firewall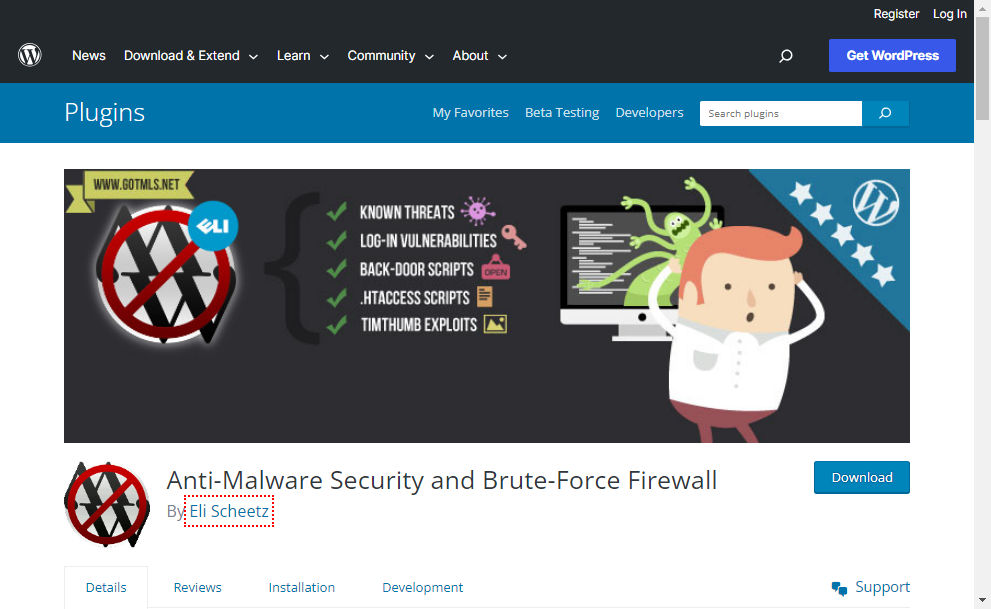 Anti-Malware Security stands out as a valuable and effective WordPress anti-malware and security plugin. It features actively maintained definitions, ensuring it remains adept at detecting prevalent threats.
With its malware scanner, you can effortlessly inspect all files and directories within your WordPress site for signs of malicious code, backdoors, malware, and established patterns associated with malicious attacks.
To access the most up-to-date definitions and enjoy premium features like brute force prevention, the plugin mandates the creation of a free account on its website. Additionally, the plugin communicates with developers' websites to check for updated definitions.
While the plugin conducts comprehensive assessments, it frequently generates numerous false positives. Addressing each one by verifying the source file can be a substantial undertaking.
Key Features of the Anti-Malware Security and Brute-force Firewall:
Securely download definition updates for shielding against emerging threats.
Perform a comprehensive scan to automatically eliminate established security threats, backdoor scripts, and database injections.
Implement firewall blocks to thwart malware, such as SoakSoak, from exploiting known vulnerabilities in plugins like Revolution Slider.
Safeguard your system by upgrading susceptible versions of Timthumb scripts.
Price: No cost, with premium packages commencing at $160 per month.
6. WPScan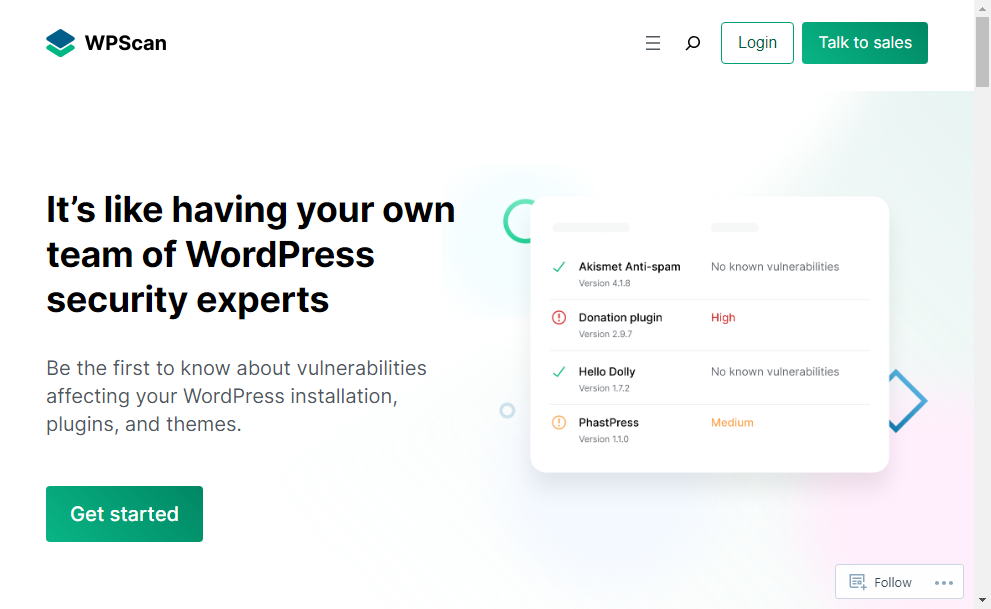 WPScan distinguishes itself as a distinctive WordPress security plugin through its utilization of a diligently maintained WordPress vulnerability database, meticulously updated on a daily basis by a team of dedicated WordPress security experts and engaged community contributors.
This plugin conducts comprehensive scans on your website, meticulously scrutinizing over 21,000 security vulnerabilities encompassing WordPress plugins, themes, and core software.
WPScan provides the convenience of automated daily scans that can be scheduled, accompanied by prompt email notifications of the scan results. For most websites, a free security API is available, but should your website be larger and utilize a significant number of plugins, there is the option to upgrade to a paid plan.
We trust that this article has assisted you in your quest for the most suitable WordPress security plugin to fortify your website. Below, you'll find a collection of links that will further enhance your website's security and optimization.
Key Features of the WPScan:
WPScan is an open-source tool equipped with distinctive capabilities, tailored for scanning remote WordPress installations and identifying security vulnerabilities.
The tool boasts a daily updated database of vulnerabilities, continually enriched by the contributions of community members and devoted WordPress security experts.
WPScan conducts daily automated scans to detect the presence of malicious code within WordPress installations.
Users can receive email notifications to stay informed about security status changes.
WPScan aids in security by conducting audits on a comprehensive database of known issues, encompassing factors that can impact your site, such as WordPress plugins, the WordPress core, and WordPress themes.
Price: WPScan offers a free version with premium packages starting at just $2.31 per month.
7. Jetpack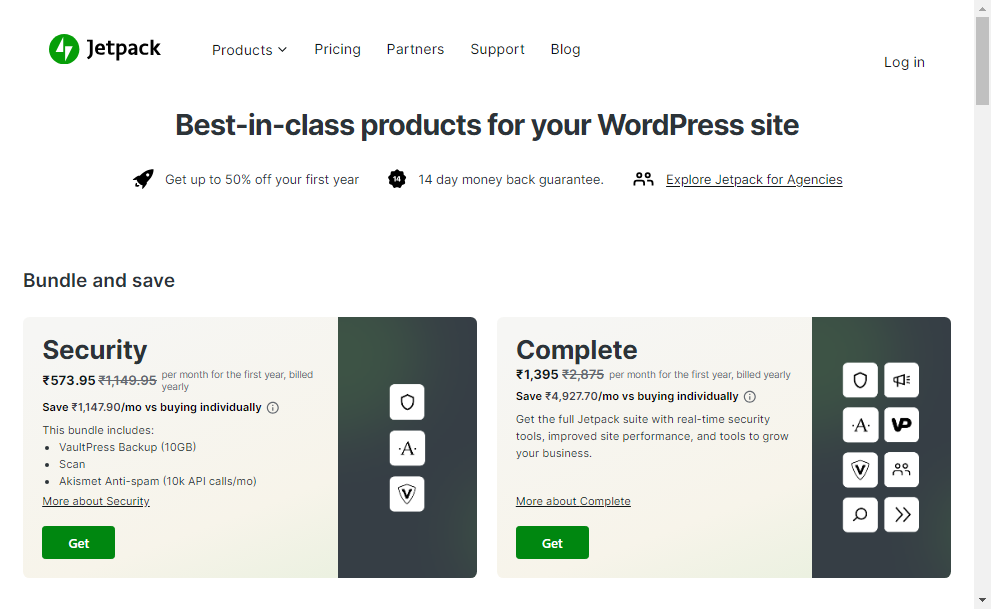 Moving on, Jetpack ranks among the most widely recognized and frequently employed WordPress plugins available. Chances are, you're already acquainted with it. While Jetpack serves a broad spectrum of functions, ranging from enhancing website performance to facilitating marketing endeavors, it might surprise you to know that it excels as one of the premier WordPress security plugins.
This freemium tool offers user-friendly, intuitive security solutions, well-suited for beginners. These encompass real-time backups, malware scanning, and robust spam protection. What's more, it provides essential features like brute-force protection and uptime monitoring, all available within the free plan.
Furthermore, it's worth highlighting that Jetpack is developed by the team responsible for WordPress.com (Automattic). This association assures users of its safety, security, and reliability, instilling confidence in its capabilities.
Key Jetpack Features:
Automated, real-time backups and restoration capabilities
Malware scanning functionality
Robust spam protection and blocking mechanisms
Brute-force attack prevention
Comprehensive uptime and downtime monitoring
Two-factor authentication (2FA) for enhanced security
Seamless plugin update management
Price: The basic version is free, while premium plans begin at $20 per month when billed annually.
8. Defender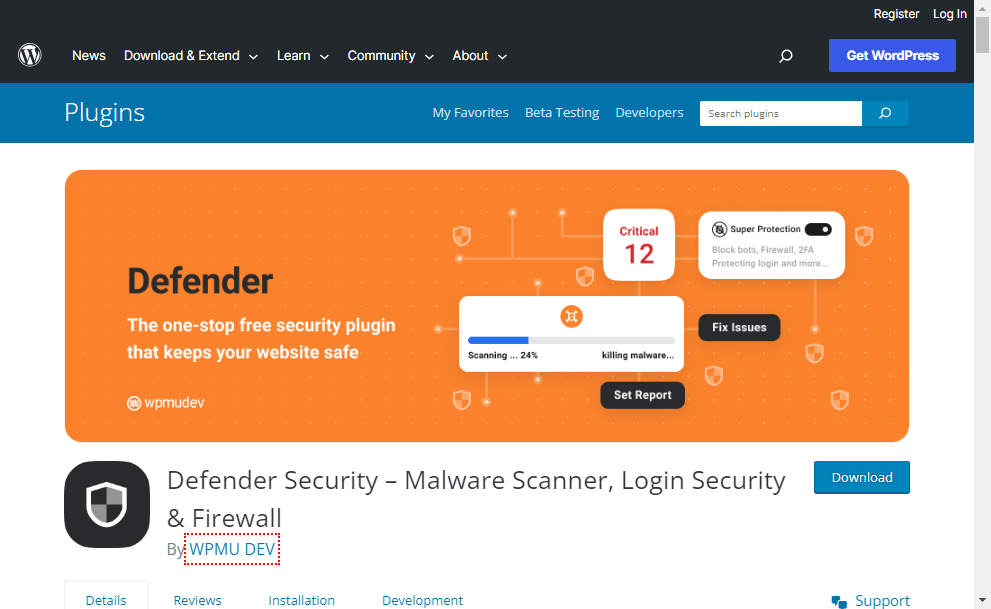 Defender, a relatively recent yet highly promising WordPress security plugin, has garnered over one million downloads. Setting up and configuring the plugin is a straightforward process, requiring just a few clicks, and it promptly begins safeguarding your website.
What's impressive is that Defender offers a comprehensive range of security features at no charge. This includes a free firewall with IP blocking, similar to Wordfence. Additionally, the free version encompasses malware scanning, protection against brute-force login attempts, threat alerts, and the added security of two-factor authentication via Google.
Key Defender Features:
Two-Factor Authentication
Protection against Brute Force Attacks
Blacklisting Capabilities
Price: No cost for the basic version, while the pro version is available at $7.50 per month.
9. Security Ninja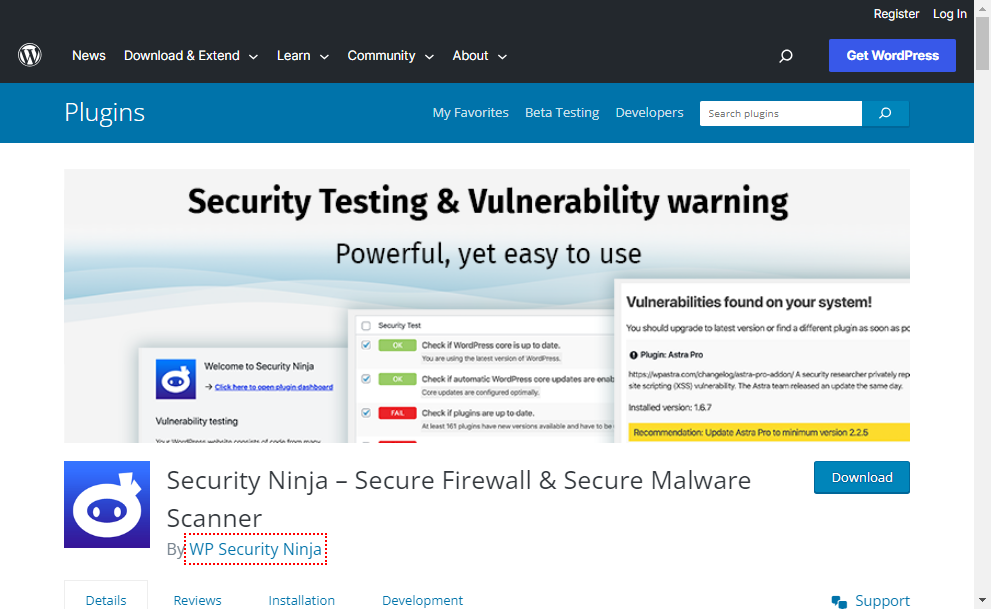 Security Ninja is a freemium plugin that predominantly unlocks its feature set with the premium version. Notably, it boasts a unique tool in the form of a security tester module, which conducts an extensive battery of over 50 tests throughout your site. These tests scrutinize elements like your WordPress core files, MySQL permissions, and PHP settings.
What sets this plugin apart is its provision of comprehensive explanations for each test, even offering guidance on manually addressing any security concerns. Importantly, Security Ninja safeguards your website without directly altering its configuration.
Furthermore, Security Ninja is programmed to issue email alerts upon detecting vulnerabilities, often stemming from outdated installed plugins. It also spotlights WordPress user accounts with feeble passwords. Additionally, the plugin maintains a catalog of known malicious IPs and takes autonomous action by blocking them.
Key Features of the Security Ninja:
Core Scanner
Cloud-Based Firewall
Scheduled Scanner
Event Logging
White Label Customization
Price: No cost for the free version, while the pro version is priced at $49.99 per year.
10. Bulletproof Security
Bulletproof Security is an excellent choice if you seek a more advanced, hands-on security plugin. This plugin operates primarily through the central .htaccess file and offers robust features to enhance database security, bolster firewall defenses, and fortify login procedures.
BulletProof also includes manual and scheduled database backups, security and HTTP error logging, and the option to activate maintenance mode to introduce changes without exposing potential performance issues to your site visitors.
While BulletProof Security may have a steeper learning curve for beginners, it eases the process with a setup wizard and comprehensive documentation to simplify your experience.
The free version of BulletProof Security is notably proficient, but the pro version substantially expands its feature set. To access its firewall, which some plugins provide for free, upgrading to the pro version is necessary. In return, you gain access to advanced functionality not offered by other security plugins, exemplified by the AutoRestore Intrusion Detection & Prevention System. This system vigilantly monitors all your website files for alterations. Any detected file changes or newly uploaded files trigger auto-restoration or quarantine, facilitating a review for potential malicious activity.
Key Features of the Bulletproof Security:
One-Click Setup Wizard
Setup Wizard AutoFix (AutoWhitelist, AutoSetup, AutoCleanup)
MScan Malware Scanner
Website Security Protection via .htaccess (Firewalls)
Hidden Plugin Folders and Files Cron (HPF)
Login Security and Monitoring
JTC-Lite (A limited version of BPS Pro JTC Anti-Spam and Anti-Hacker)
Idle Session Logout (ISL)
Auth Cookie Expiration (ACE)
Price: No cost, with the option to upgrade to paid plans.
11. MalCare Security
The MalCare Security plugin offers a cloud-based malware scanner that comprehensively assesses your entire website, identifying issues ranging from problematic plugins to potentially risky IPs. While it provides effective bot protection, its standout feature lies in its swift malware detection capabilities.
This plugin incorporates a user-friendly one-click removal tool, enabling you to clean up your site promptly before search engines detect any issues. Moreover, it employs an intelligent scanning process, leveraging data from thousands of websites to anticipate potential threats to your own.
MalCare Security also keeps you informed by sending notifications whenever your site experiences downtime, affording you ample time to respond to potential attacks. Notably, this plugin is adept at maintaining a lightweight profile, ensuring it doesn't bog down your website. This is particularly valuable in a field where bulky plugins are often the norm in malware scanning.
Key Features of the MalCare Security:
A cloud-based malware scanning system that conducts comprehensive site analysis.
Bot protection not only identifies bots but also empowers you to block them effectively.
An intelligent plugin monitoring system and firewall that fortifies your site against intrusions.
Login protection that combats hackers on the login page, detects and mitigates unusual traffic sources, and enables you to block specific IPs by country.
A convenient one-click malware scanning button.
Implementation of Captcha technology to fortify your login page's security.
Streamlined one-click website hardening, aligning with industry best practices, and instantly enhancing your site's defenses.
Uptime monitoring to track your site's availability.
Robust defense against unique threats, such as favicon virus hacks, cookie theft, and Google blocklist intrusions.
Easy access to information about security breaches and prompt problem resolution options.
Price: The basic plan costs $99 per year, and there's a premium plan priced at $299 per year
12. Security & Malware Scan by CleanTalk
Security & Malware Scan by CleanTalk offers an outstanding solution for comprehensive malware checks and the detection of suspicious IPs and bots. CleanTalk is a service that employs cloud-based security to automatically thwart website threats and equip site owners with valuable insights to enhance their future security measures.
The plugin itself is free, but for access to most of its features, you'll need to subscribe to its premium cloud security service. In essence, what we appreciate about CleanTalk's plugin is its continuous monitoring of malicious IP addresses and malware activities.
Furthermore, cloud integration effectively offloads the bulk of security processes from your servers, ensuring that your website maintains commendable loading speeds.
Navigating the plugin is relatively straightforward, as it presents a list of potentially problematic files. To delve deeper into these files and identify issues, some coding expertise is required. However, CleanTalk extends a helpful feature for its paying users: the ability to submit files for analysis and cleaning by CleanTalk's customer support representatives.
While it may not be as fully automated as some of its competitors, the efficiency and accuracy of its scanning capabilities are commendable.
Additionally, CleanTalk provides several other features, including defenses against brute force attacks, the examination of outbound links, the activation of two-factor authentication, and more.
Key Features of the Security & Malware Scan by CleanTalk:
It operates by utilizing a cloud-based malware scanner, ensuring that your server resources are not needlessly consumed.
It provides both anti-virus scanning and malware functionality.
All users benefit from an automatic security firewall.
You have access to daily reports, an audit log, and real-time traffic monitoring.
The plugin scrutinizes all outbound links for potential threats.
Scans are conducted automatically on a daily basis and are securely stored in the cloud for several months.
For those who aren't proficient in coding, there's an option to submit vulnerable files to the CleanTalk team for resolution.
The plugin incorporates various login security features, such as protection against brute force attacks, login attempt logging, and the capability to block login attempts from specific countries or IP addresses.
Furthermore, email notifications are promptly dispatched to the administrator whenever a security threat arises.
Price: free to use, and premium packages start at $117 per year.
13. Titan Anti-spam and Security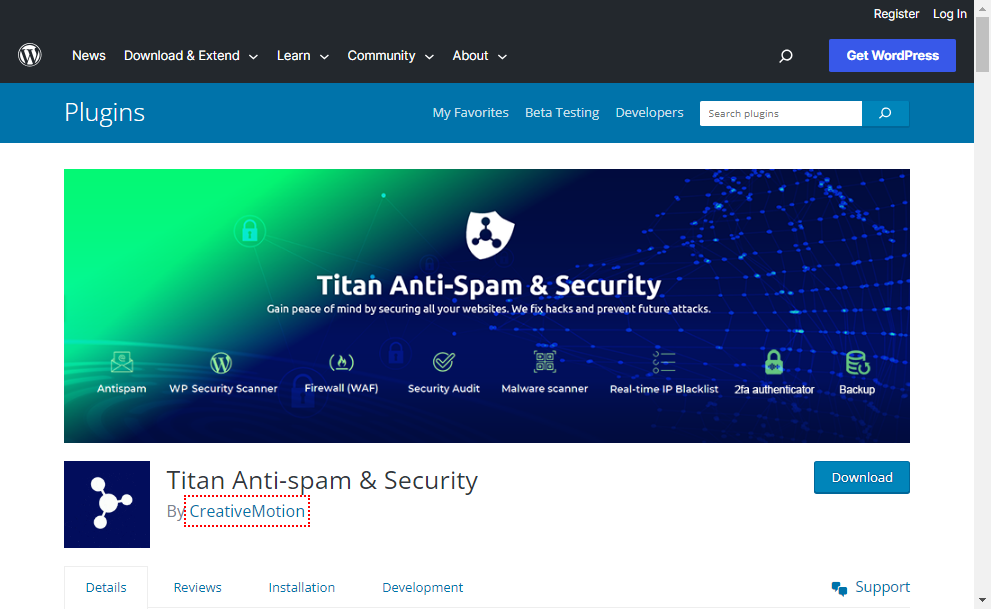 Titan Anti-spam and Security offers a comprehensive suite of tools designed to combat spam and enhance site security by detecting potential threats such as malware. The plugin conducts regular audits and issues reports when any suspicious activity attempts to access your website.
These tools are complemented by firewall rules that allow you to define what you want to block from your site. The user-friendly interface, with its well-organized dashboard, makes it accessible even for beginners, as each feature is neatly categorized in its own tab.
As a result, site owners can effortlessly access key elements like the firewall, site checker, and error log with a simple click.
Notably, the anti-spam statistics feature provides a visual representation of all spam attacks over the past week. This feature helps you assess the plugin's effectiveness and gives insight into whether your site is a target for spam in general.
While Titan Anti-spam and Security can technically serve as a comprehensive security plugin, its standout feature lies in its self-learning spam mechanism. In essence, it shields you from posting malicious content in comment threads, thus preventing potential threats that could harm your users.
Key Features of the Titan Anti-spam and Security:
The plugin maintains a clean interface without the need for a Captcha.
It incorporates a self-learning spam reduction tool that operates in the background, continuously refining its algorithm to identify spam specific to your website.
Instant removal and flagging of all spam comments are standard features.
You have the option to activate firewall rules and initiate malware scans.
Real-time IP address blocking is supported.
An attack log records all instances of suspicious activities, with the ability to download and share the log.
Advanced blocking rules can be configured based on criteria like hostname, IP, username, referrer, and more.
The security scanner employs over 1000 signatures, with up to 6000 available in the premium version.
You can customize scan speeds to your preference.
Scheduling scans at regular intervals, such as monthly or weekly, is possible.
All users can delete unwanted files directly from the dashboard.
The plugin enforces the use of strong passwords and conceals the author login area to fortify your login module. Additionally, it allows you to hide the WordPress version for added security.
Price: Register for free, and premium membership begins at $319.
14. WP Hide and Security Enhancer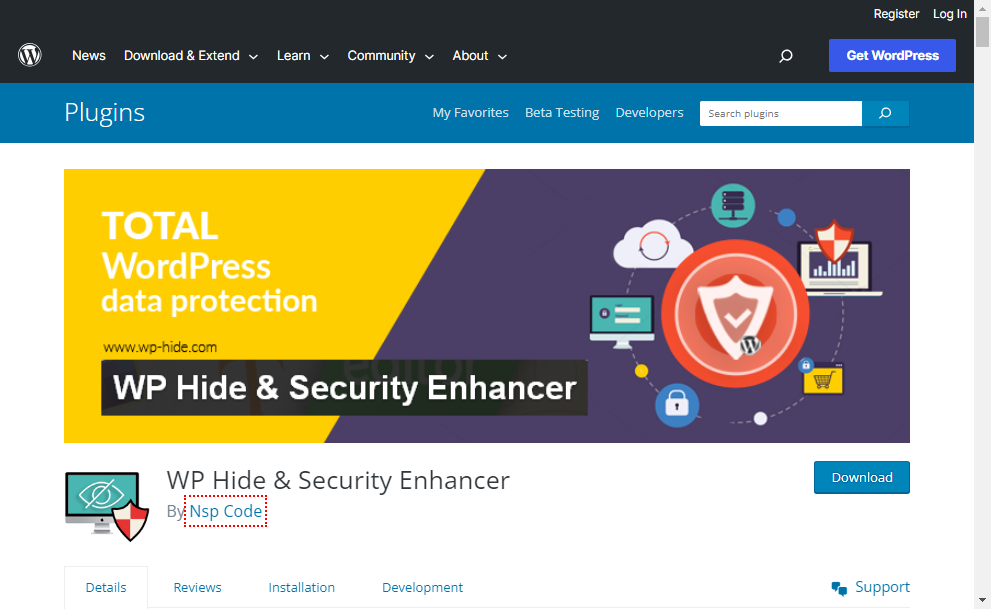 WP Hide and Security Enhancer delves into your WordPress files, concealing elements like plugins, themes, the login page, and core files. This offers a swift and straightforward method to thwart potential intruders from discerning your site's identity and exploiting your files for malicious purposes.
For user convenience, WP Hide employs URL rewrite techniques to mask and process your files, bypassing the need for physical directory changes. This seamless process is initiated upon plugin installation, ensuring the protection of your website's critical components without disrupting your routine.
Notably, WP Hide and Security Enhancer distinguishes itself by not only altering slugs but also effectively concealing and blocking default WordPress files, rendering them inaccessible to potential hackers.
Furthermore, the developers have taken care to avoid hindering your site's functionality by preventing the blocking of other plugins, themes, or core files. This makes WP Hide one of the top choices among WordPress security plugins for those seeking to safeguard WordPress URLs, credentials, and default settings.
15. miniOrange's Google Authenticator
Many plugins offering individual security features may not be the most practical choice for installation. The reason is that you can often opt for a comprehensive plugin like iThemes Security Pro, which not only provides the desired feature but also includes a multitude of others.
However, when it comes to two-factor authentication, it's a different story, as many security packages often omit this essential feature. Thus, enhancing your login security with a plugin like the Google Authenticator plugin from miniOrange can be a wise decision.
This plugin introduces a second layer of security to your login system, a crucial measure since most hacking attempts occur during the login process. In addition to your regular password, the plugin offers multiple authentication methods, including push notifications to your mobile device, utilizing a QR code, or answering a security question.
As a result, your login becomes significantly more resilient, as the second layer typically relies on something only you know or possess, such as your phone.
Moreover, you have the flexibility to specify which user roles require two-factor authentication, allowing administrators easier access while ensuring that authors and other users undergo the two-factor authentication process.
Key Features of the Titan Anti-spam and Security:
This plugin is the most effective tool available for eradicating vulnerabilities in your login area.
You have the freedom to select the two-factor authentication method that suits you best.
You can determine which user categories must undergo the authentication process.
The plugin includes a shortcode designed for use with custom login pages.
Premium versions offer the option to employ security questions or email verification.
You can enable one-time password verification through WhatsApp, Telegram, SMS, or email.
Customize your password policy to require robust passwords or opt for passwordless login.
Advanced security features, including file protection, monitoring, country blocking, IP blocking, database backups, and browser blocking, are at your disposal.
The plugin developers offer various add-ons for functionalities like device recognition, session management, page restriction, attribute-based redirections, and more.
Price: Free sign-up is available, and the premium option begins at $99 per year.
16. Shield Security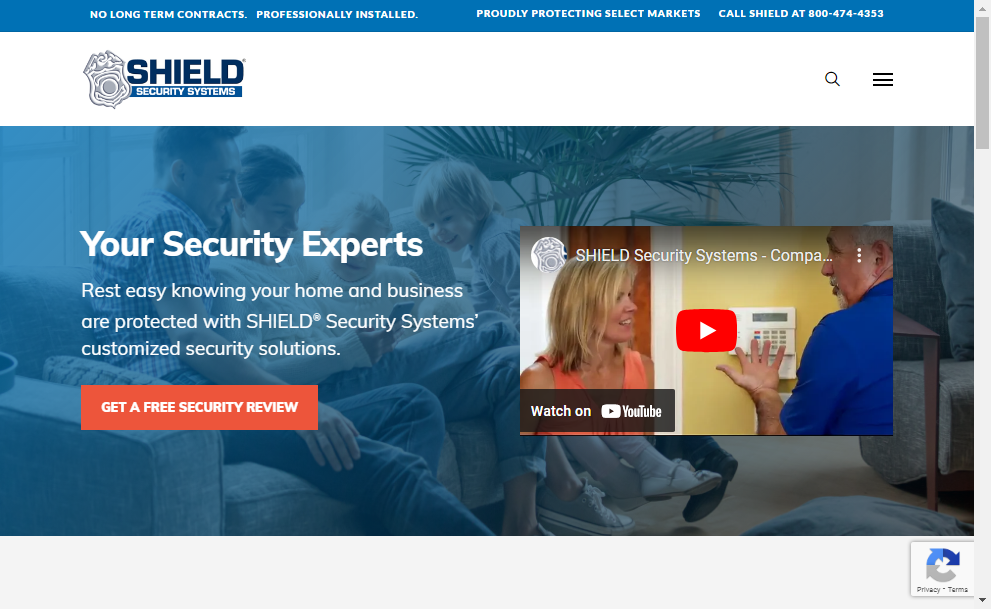 The primary mission of Shield Security is to shoulder the growing responsibility of safeguarding your website. This entails deploying an intelligent protective tool equipped with hack repair capabilities precisely when they are most essential.
In a world where time is a precious commodity, we require more intelligent defense mechanisms and a security plugin that possesses the ability to react to threats without inundating you with unnecessary email notifications.
Whether you are a novice or a seasoned user, Shield Security initiates the scanning and protection of your website the moment it is activated. Furthermore, all available options are comprehensively documented, allowing you to explore and enhance your website's security at your convenience.
Key Attributes That Set Shield Security Apart:
Exclusive user-specific settings access
Comprehensive defense
Automated problem-solving
Unobtrusive protection
Enhanced two-factor authentication
Pro version superiority
Extended security coverage
Robust security measures
Price: Shield Pro: $12 per month, Shield Pro Agency: $60 per month, Shield Customer Support: Additional $59 annually.
17. WP Activity Log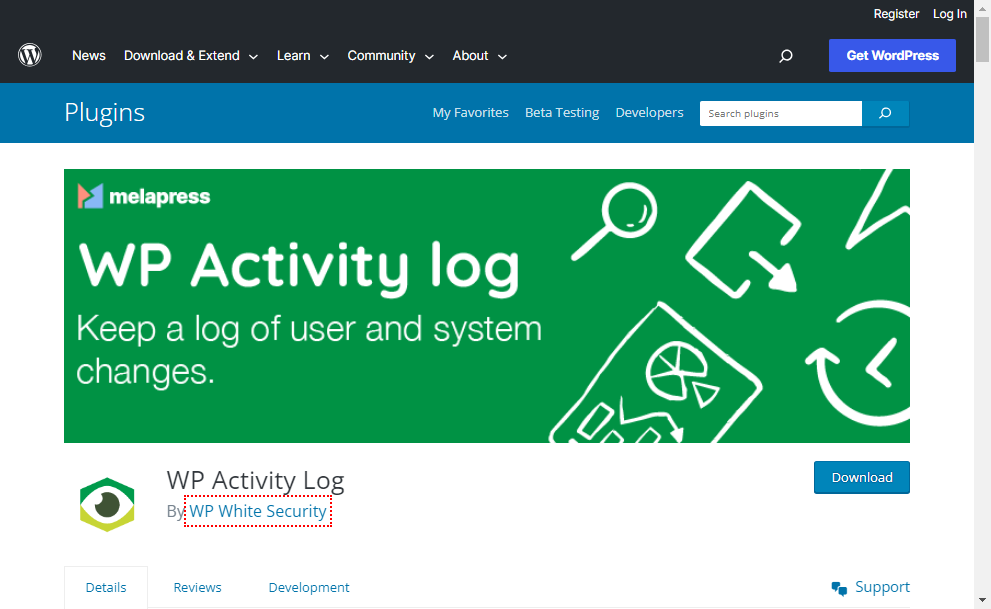 WP Activity Log generates comprehensive logs of all website activities, ensuring user productivity, safeguarding against intrusion attempts, and facilitating efficient troubleshooting. This real-time logging system covers various aspects, such as tags, categories, widgets, user profiles, and changes executed by users.
It captures all modifications to pages, posts, and custom post types, encompassing metadata, custom fields, URLs, and titles. Beyond task management, WP Activity Log plays a vital role in identifying potential threats from internal or external users attempting to manipulate your website files.
Compelling Features of WP Activity Log:
Comprehensive tracking and logging
In-depth coverage
User activity insights
Broad spectrum monitoring
Detailed information
Premium version perks
Instant action
Efficient log management
Streamlined search capabilities
Seamless integration
Price: Starter: $99/year, Professional: $139/year, Business: $149/year, Enterprise: $199/year.
18. Stop Spammer's Security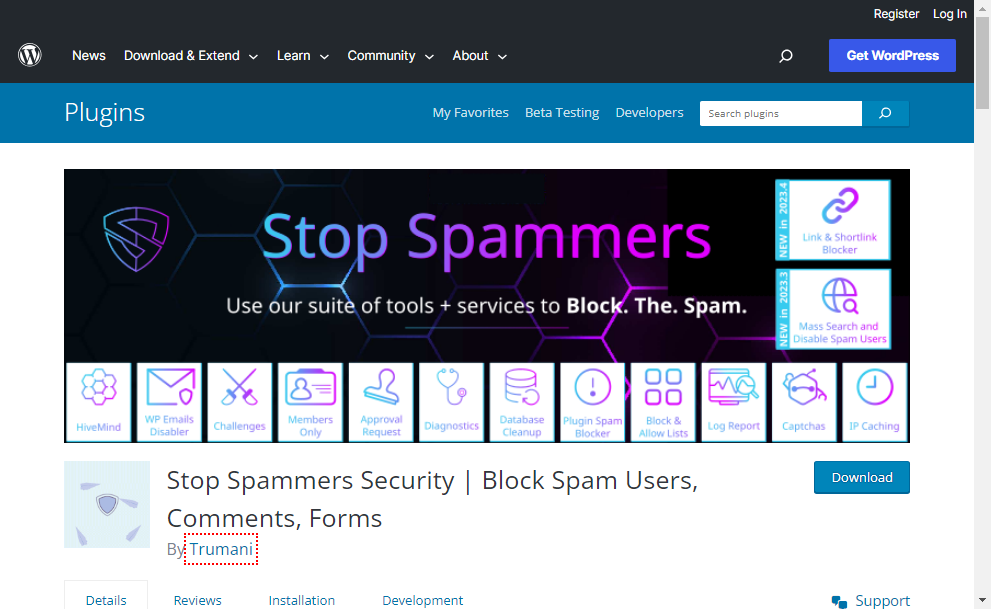 Stop Spammers Security stands out as one of the top-notch WordPress security plugins for combatting spam. Its utility extends beyond the realm of comment spam; this versatile plugin effectively detects and thwarts spam across plugins, forms, comments, and more.
What sets this plugin apart is its adaptability. You have the freedom to fine-tune specific blocking methods prior to activating the plugin. This includes the ability to block certain countries, users, or any behavior that raises suspicion.
The core principle driving this plugin is to craft a tailored spam prevention strategy that aligns with the unique requirements of your website. This translates to the flexibility to choose from an array of settings and deactivate those that are unnecessary.
To fortify its spam protection capabilities, Stop Spammers Security complements its core features with login security measures. You can opt for options like enabling a Captcha, activating a member 's-only mode, or requiring user authentication for every login attempt, thereby enhancing your site's overall security.
Highlighted Features that Set Stop Spammer Security Apart
Comprehensive Threat Detection
Country-Specific Blocking
Universal Spam Defense
Targeted Element Blocking
User Customization
Access Control
Captcha Integration
Members-Only Mode
Advanced Firewall (Premium Version)
Premium-Exclusive Features
Price: The premium version, starts at $29 per year.
19. Hide My WP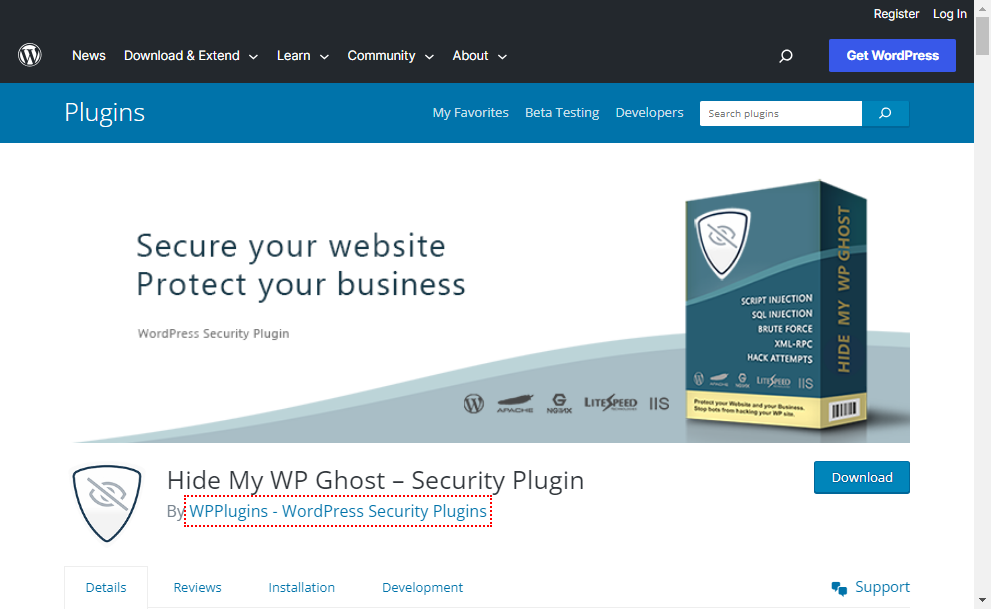 Hide My WP stands as a renowned security plugin for WordPress, serving the crucial function of concealing your use of WordPress as your content management system (CMS) from potential threats such as attackers, spammers, and sophisticated detectors like Wappalyzer or BuiltWith.
This security plugin is fortified with a robust intrusion detection system (IDS) designed to thwart real-time security threats such as SQL injection, cross-site scripting (XSS), and more. It also leverages a trusted network that instantly begins removing unidentified attackers the moment you integrate the plugin.
Ultimately, Hide My WP emerges as an indispensable tool for the purpose of renaming and concealing plugin folders, WordPress files, and login URLs, effectively rendering your website less detectable and more secure in the online realm.
Here are the standout features that establish Hide My WP as an excellent choice:
Conceals theme and plugin names, adjusts permalinks, conceals wp-admin, login URL, and more.
Restricts direct access to PHP files, streamlines WP class names, and deactivates directory listing.
Provides detailed alerts regarding potential malicious activity, including the attacker's username, IP address, date, and more.
Incorporates a "trust network" that automatically bars traffic from dubious source IP addresses.
User-friendly
Compatible with multisite setups, Apache, Nginx, IIS, premium themes, and other security plugins.
Price: The initial price is $29 for the regular package, and the extended package is available at a price of $99.
20. Astra Security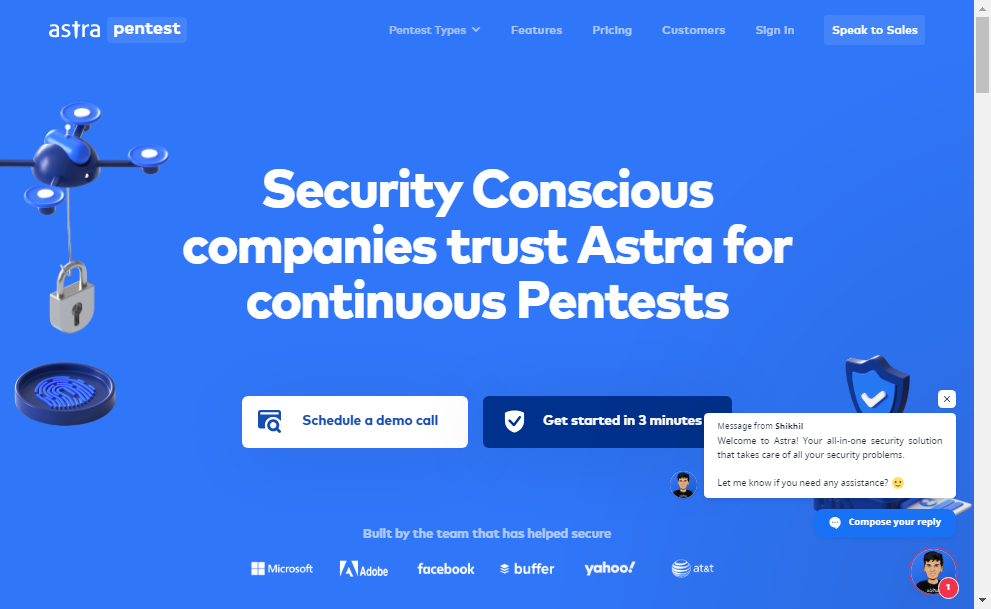 Astra Security Suite is the ultimate security solution for your WordPress website. Astra effectively safeguards your site against various threats, such as malware, SQL injection (SQLi), cross-site scripting (XSS), comment spam, brute force attacks, and over 100 other potential vulnerabilities. This comprehensive protection allows you to eliminate the need for other security plugins and entrust Astra with all your security concerns.
One standout feature of Astra is its user-friendly dashboard, designed with simplicity in mind. Unlike other security solutions that overwhelm users with numerous buttons and options, Astra's dashboard is intuitive and easy to navigate.
AstraWeb Security, in particular, excels in spam and bot protection. It places a high priority on blocking malicious bots, as well as fake search engine bots. Additionally, Astra adeptly handles various types of spam, automatically blocking spam in all its forms, minimizing spam comments, rectifying SEO spam issues, and more.
Beyond spam and bot protection, Astra conducts routine scans and has the capability to repair any security breaches that may occur. Astra's security coverage extends to a wide range of potential threats, including brute force attacks, SEO spam intrusions, SQL injection attacks, WordPress backdoor hacks, and monetization-based vulnerabilities.
Here are the compelling features that set Astra Web Security apart as an excellent choice:
Seamless Integration
Robust Protection
Comprehensive Spam Defense
Effective Bot Tracking
Insightful Reports
Automatic Malicious File Blockage
Full-Scale Security Audit
User-Friendly Dashboard
Bounty Management Platform
Price:
Pro: Beginning at $19 per month
Advanced: Priced at $39 per month
Business: Available for $119 per month
21. WP fail2ban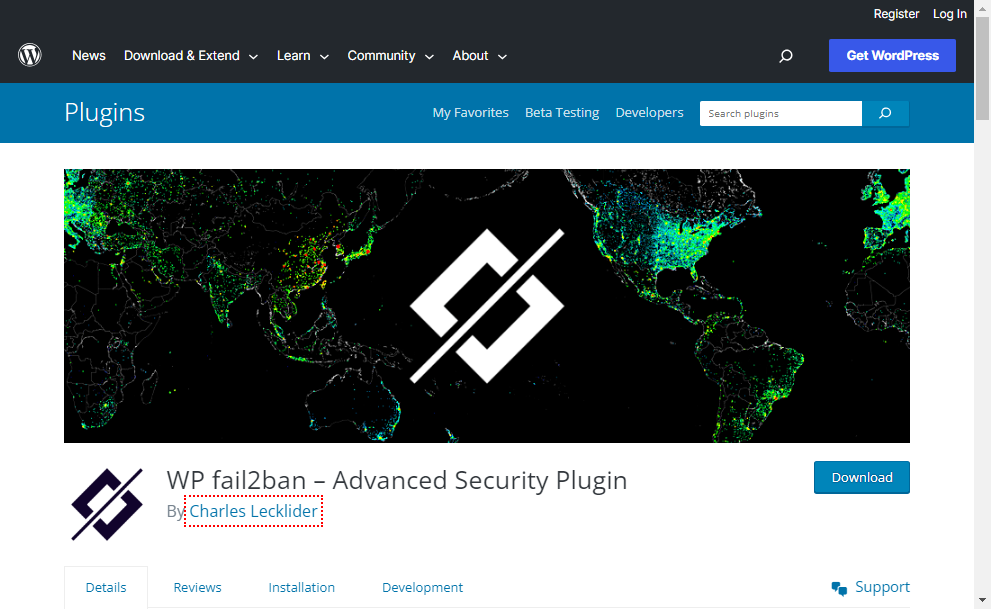 WP fail2ban boasts a singular yet pivotal feature: shielding your website against brute force attacks. What sets this plugin apart is its unique approach, often regarded as more effective than certain security suite plugins available.
With WP fail2ban, every login attempt, regardless of its outcome, is meticulously documented in the Syslog via LOG_AUTH. You're given the flexibility to implement either a soft or hard ban, departing from the conventional approach of selecting just one.
Configuring the WP fail2ban plugin is remarkably straightforward; all you need to do is install it and let it work its protective magic.
In response to user feedback, the developers have introduced new features to complement its formidable defense against brute force attacks. These enhancements include support for multisite setups, filtering for login attempts with empty usernames, and a configuration tool tailored for Cloudflare. The plugin consistently earns acclaim from users for its seamless and dependable performance.
Here are the standout features that make WP fail2ban an excellent choice:
Flexible Blocking
Seamless Integration
Comment Logging
Comprehensive Logging
Swift User Blocking
Versatile Compatibility
Insightful Dashboard
Price: Free
22. WP Cerber Security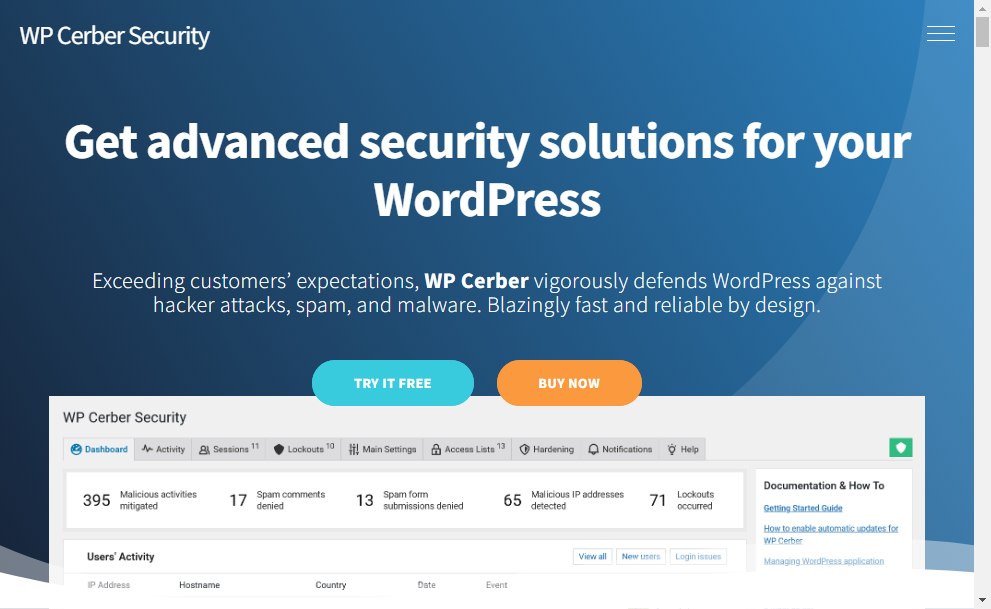 WP Cerber Security combines a range of security features within a single plugin, encompassing anti-spam measures, malware scanning, and login protection. While it serves as a comprehensive security solution, its standout capability revolves around fortifying your login procedures.
This is primarily achieved by employing various elements to create a robust defense against unauthorized access to your login page. These elements include options like Google reCAPTCHA, registration oversight, user tracking for identifying malicious activity, login attempt restrictions, and counteraction against brute force attacks.
Moreover, WP Cerber Security provides the valuable option to enable two-factor authentication, a process involving the transmission of a verification code to either a designated app or email before granting login access.
In addition to its focus on login security, WP Cerber impressively extends its protective features to combat spam on WordPress and WooCommerce-enabled websites. It safeguards registration forms, lost password forms, and comment sections from unwanted intrusions.
The plugin also offers integration with Cloudflare, enables the export of security data, and facilitates scheduled scans for the detection of malware and other potential threats. In the event of an attack, WP Cerber Security not only identifies affected files but also restores previous versions to reinstate your website to its normal state.
Here are the compelling features that make WP Cerber Security an exceptional choice:
Login Limitations
IP-Based Access Control
Custom Login URL
Anti-Spam Engine
Two-Factor Authentication
Comprehensive Security Scan
Behavior Analysis
Alert Notifications
Dashboard Blockade
User Control
Price: You can enjoy the first month at no cost, and then the annual subscription begins at $99.
23. VaultPress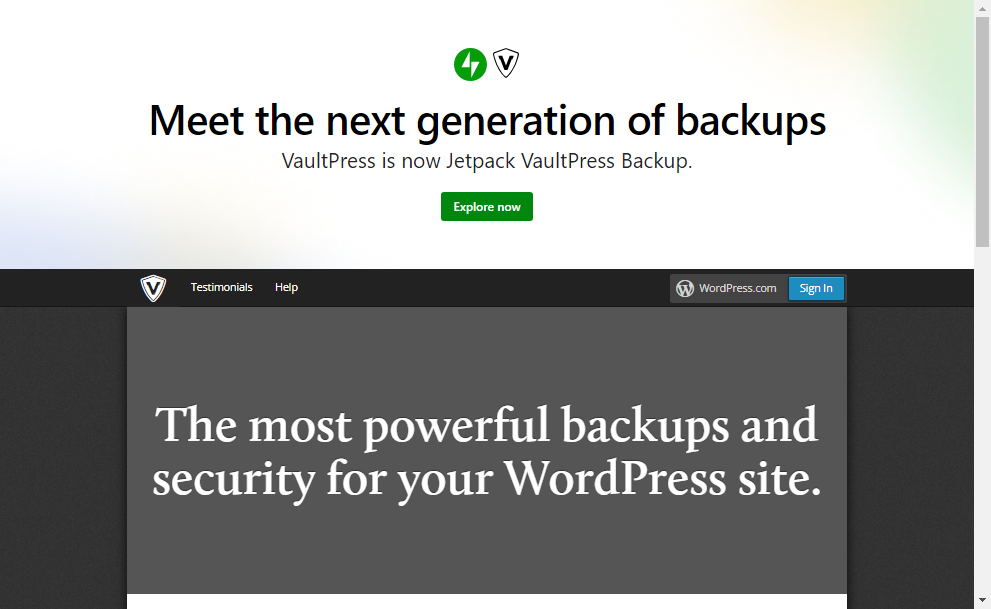 It's essential not to overlook VaultPress, as its functionality closely resembles plugins like iThemes Security Pro and Sucuri Scanner.
The core of its operation lies in its daily and real-time backups, with a user-friendly calendar view for specifying backup schedules. Restoring your site is a breeze, achievable with a simple click.
Furthermore, the dashboard keeps a detailed log of the restored files, retaining multiple versions for you to choose from. Notably, VaultPress employs incremental backups, which significantly enhances performance.
In the realm of security, VaultPress offers primary tools for monitoring suspicious activity on your website. You'll find tabs for reviewing your activity history and assessing handled or overlooked threats. The dashboard also provides statistics and seamless management of your complete security setup.
Here are the standout features that make VaultPress an outstanding choice:
Competitive Pricing
Intuitive Dashboard
Backup Versatility
Insightful Stats
Expert Assistance
Comprehensive Backups
Effortless Restoration
Download Flexibility
Generous Starting Plans
Price: Basic starts at $9.95, Security monthly plan begins at $24.95, and the Complete plan is available at $99.
24. Really Simple SSL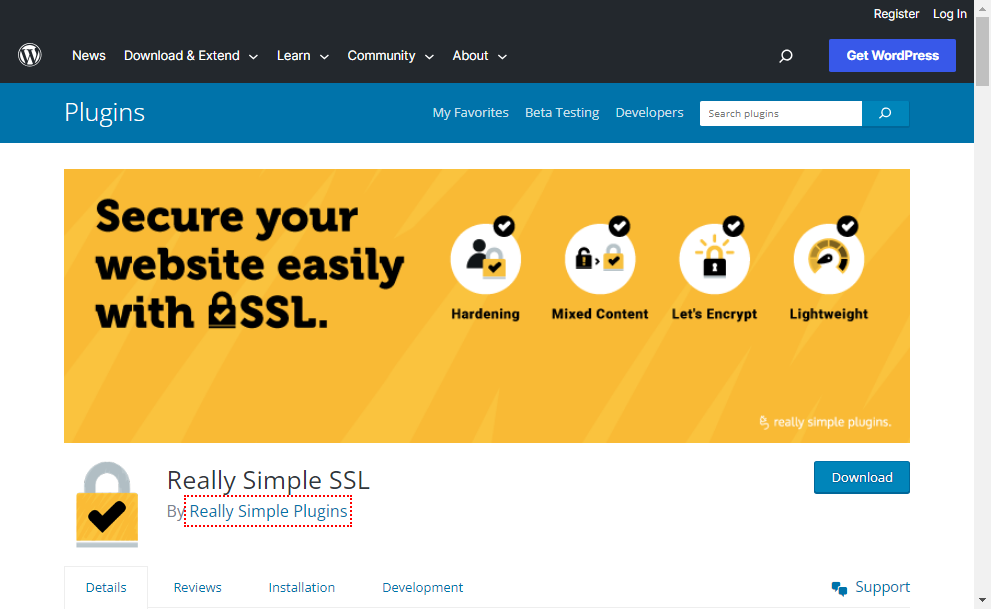 Really Simple SSL offers the essential groundwork for transitioning your WordPress website into a secure SSL environment and establishing a connection with an SSL certificate. This certificate is crucial for safeguarding online connections and plays a vital role in securing transactional and personal data, particularly on e-commerce platforms.
The plugin operates by activating SSL within your hosting setup. It seamlessly generates an SSL certificate for your website, drawing from Let's Encrypt. Activating SSL becomes as simple as a single click.
Configuring an SSL certificate may require some technical expertise, or you can rely on a hosting provider to handle it for you. This is where the Really Simple SSL plugin proves invaluable, especially for beginners.
Key Advantages of Choosing Really Simple SSL:
One-click installation for SSL certificates.
Rapid website scanning to identify existing secure connections.
Ongoing monitoring to ensure proper SSL functionality across all pages.
The option to enable HTTP strict transport security.
In the premium version, automatic detection and resolution of mixed content issues.
Swift implementation of advanced security headers.
Valuable feedback and security recommendations are directly accessible on your WordPress dashboard.
Price:
Personal Plan: $29 annually
Professional Plan: $69 annually
Agency Plan: $169 annually
25. SecuPress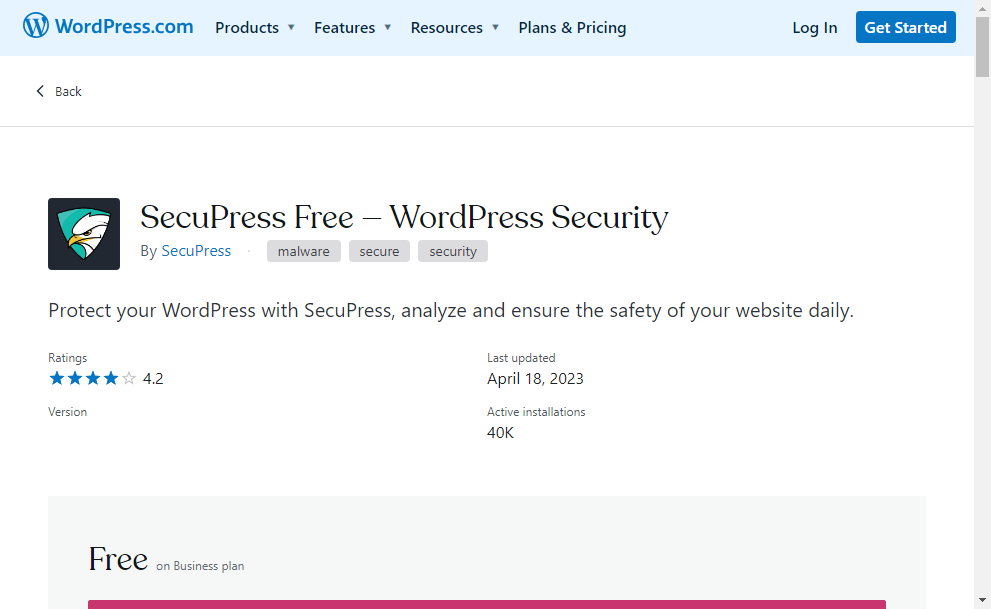 SecuPress stands out as a robust security solution, with its primary strength lying in its ability to effectively thwart malware and virus threats. This plugin is crafted by Julio Potier, an original co-founder of WP Media, the developer behind WP Rocket and Imagify.
If you're in search of a security tool with an intuitive user interface and a user-friendly experience, SecuPress deserves your consideration. The free version offers features such as anti-brute force login protection, IP blocking, and a firewall.
What sets it apart is that it also includes safeguards for your security keys and the ability to block bots, which often require additional payment in other security plugins. The malware scans diligently detect any suspicious activity and proactively block intruders as necessary.
For those seeking an even more comprehensive security solution, the premium version comes with added benefits, including alerts, two-factor authentication, IP geolocation blocking, PHP malware scans, and the convenience of PDF reports.
Compelling Features of SecuPress:
Exceptional User Interface
Comprehensive Security Checks
Premium Enhancement
WordPress Login URL Customization
Vulnerability Detection
IP Monitoring and Blocking
Brute Force Prevention
Security Reporting
Price:
Professional Configuration: $120
Malware Removal: $360
WordPress Security Training: $449
Security Maintenance: $39
26. Cerber Security, Anti-spam & Malware Scan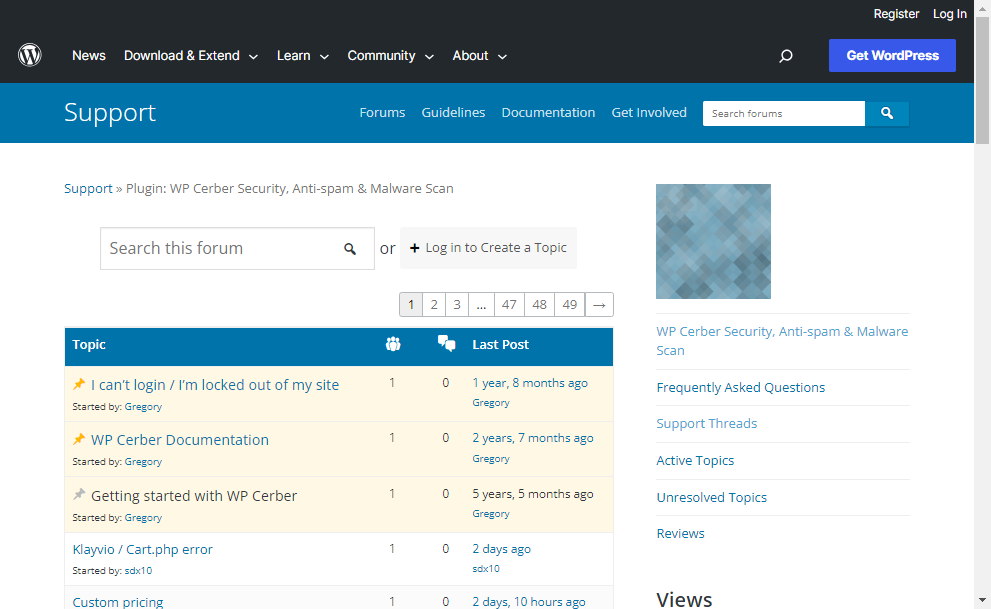 Cerber Security stands out as a top-rated security plugin known for its effectiveness in safeguarding against hacker attacks, spammers, trojans, and malware. The free version of Cerber Security provides advanced protection against spam and other malicious activities, although it offers fewer features compared to some other free plugins on this list.
Upgrading to the premium version unlocks additional functionality, such as layered spam protection and automated integrity checks. Furthermore, Cerber Security Pro allows you to schedule regular website scans and file recovery, either on an hourly or daily basis. In the event of malware detection or the identification of modified or infected files, Cerber Security takes action by removing the malware and recovering your compromised files.
Here are the key features:
Blocking PHP file uploads, which is valuable for websites sharing PDF and similar file formats.
A highly informative report dashboard is a notable feature of Cerber Security.
It distinguishes itself by its minimal occurrence of unintended issues, in contrast to many other plugins available in the market.
Price: Free version offered, with premium plans available.
27. NinjaFirewall (WP Edition)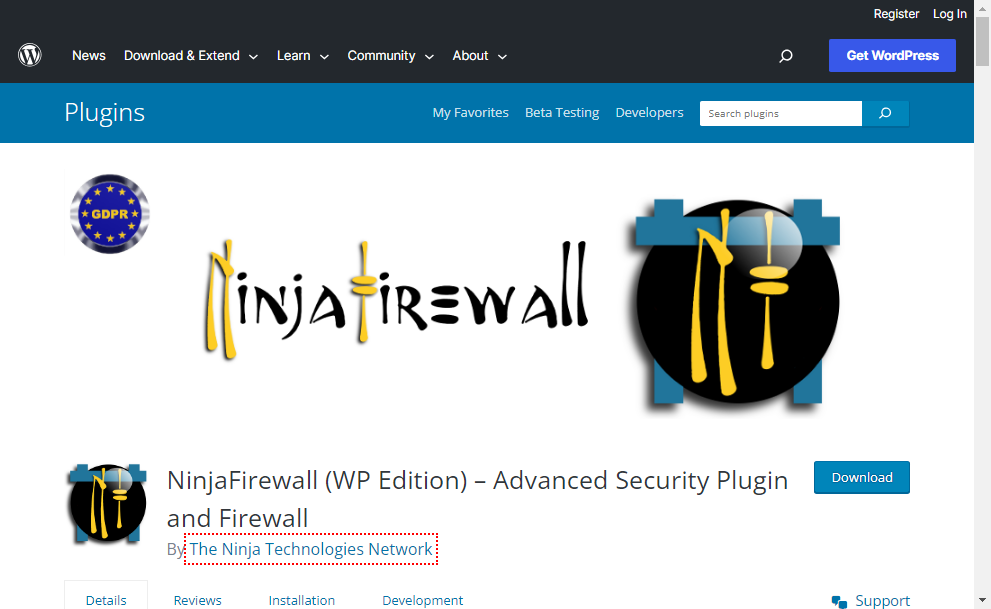 NinjaFirewall is a highly potent security plugin available in both free and premium versions. What sets it apart is its unique position "in front" of WordPress, where it intercepts and processes all incoming HTTP requests before they can reach your site or any of its installed plugins. This distinctive approach equips NinjaFirewall to defend your site against massive brute-force attacks, even those originating from numerous IPs.
Additionally, NinjaFirewall boasts a robust filtering engine capable of various actions like data sanitization, normalization, transformation, decoding, and deobfuscation for incoming HTTP requests. This enables it to uncover WAF evasion tactics and obfuscation methods employed by hackers, tactics that might escape notice with other plugin firewalls.
NinjaFirewall provides file integrity monitoring and real-time detection. Not only does it check your file integrity during periodic scans (hourly, twice daily, or daily, based on your configuration), but it can also promptly alert you to any access attempts on a recently modified or created PHP file, complete with essential details like script name, IP address, request, date, and time, helping you swiftly identify potential malicious activity.
For an expanded feature set, such as rate limiting, anti-spam measures for comments and registration forms, as well as additional controls over file uploads and access, you have the option to upgrade to NinjaFirewall WP+ Edition.
It's worth noting that NinjaFirewall has specific system requirements, including a PHP version of 5.5 or later and the MySQLi extension. Compatibility is limited to Linux and BSD operating systems, so WordPress site owners using Microsoft Windows will need to seek alternative solutions.
Here are the key features:
The plugin offers a user-friendly interface that doesn't disrupt your workflow.
It includes access control based on IP, country, URL, user roles, and bots.
The rate limiting feature effectively blocks attacks from bots, web scrapers, HTTP attacks, and malicious users.
Price: Free version offered, with premium plans available.
28. SiteGround Security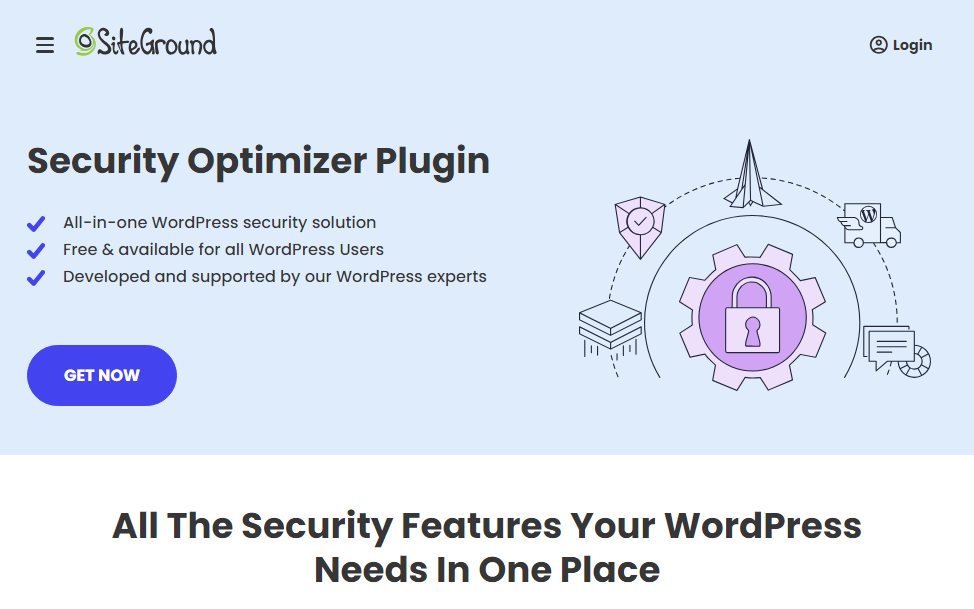 The SiteGround Security plugin is freely available to all WordPress users, offering a straightforward setup and a wealth of robust security features neatly categorized into site security, login security, activity logging, and post-hack measures. This plugin empowers you to bolster your website's security at the application level, providing an arsenal of tools to fortify your WordPress instance against brute-force attacks, unauthorized access, and various other threats.
SiteGround Security further incorporates a comprehensive activity log, affording you the capability to effortlessly block and unblock suspicious users, thereby preventing unwarranted entry to your site. Additionally, all users of the plugin can opt-in for weekly reports containing critical event summaries and security recommendations tailored to their site.
Taking it a step further, this plugin equips you with tools to address post-hack scenarios should you suspect your website has been compromised, or if you've unwittingly installed a compromised plugin, or if a user's login credentials have been compromised. With just a few simple clicks, you can reinstate all free plugins, compel password resets for all users, and log out all users to swiftly address potential security concerns.
Here are the key features:
User-friendly for both technical and non-technical users, without sacrificing power.
Comprehensive protection across all fronts, guarding against threats like brute-force attacks, malware, data leaks, and various security concerns.
Offers a full suite of features at no cost, including capabilities typically found only in paid solutions from competitors.
Price: Absolutely free and accessible to all WordPress users.
Conclusion
In a nutshell, website security is paramount to a successful online business. The Best WordPress Security Plugins we've highlighted above, provide a strong foundation.
To put these security measures into practice and create a secure, professional website, consider teaming up with VOCSO. As a trusted web development agency, VOCSO specializes in crafting websites that not only offer top-notch security but also project a polished image. Whatever your business size or niche, VOCSO can tailor its services to your specific needs.
By working with VOCSO, you can ensure that your online presence meets high-security standards and presents a professional image, earning the trust of your clients and customers. In the fast-paced online world, this winning combination sets you up for long-term success.
About Varsha Gupta I am an SEO professional and writer at VOCSO Digital Agency. I love to learn and write about digital marketing terms like SEO, social media, and SEM.