VOCSO Digital Agency is a full-service digital agency that specializes in delivering high-impact results in the areas of web design, mobile development, and marketing. As a result, we have been recognized numerous times as a top digital agency. VOCSO is a digital agency with a decade of experience in the industry. We have helped our clients reach new heights by providing them with the best web design and advertising services in the world! Find below VOCSO Digital Agency awards, mentions, and recognitions:
Color Palette Generator by VOCSO Has Been Listed as the Best Web Design Software on SourceForge
VOCSO Is Listed as one of the Best Web Development Companies in the US on Ontoplist.com
VOCSO is a company that specializes in web development, digital marketing, and mobile app development. The company has a team of experts who have years of experience in their respective fields. Their services are tailored to meet the needs of small and medium-sized businesses, as well as large corporations.
VOSCO Technologies Included in Finest 500 Company for Mobile App Development by TopDevelopers.co!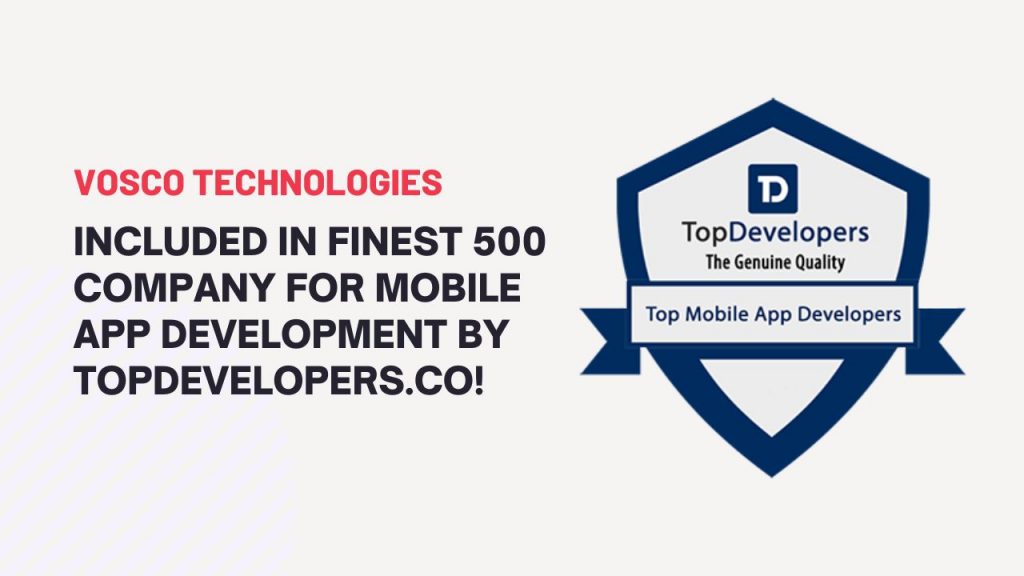 VOCSO Technologies is a credible & professional website design company that has been providing custom website design, web application development, and internet marketing services to businesses across the globe. We build websites and applications that focus on simplifying business operations and maximizing ROI. We are proud to announce that Vocso has been placed on the list of the Finest 500 Companies for Mobile App Development that was recently published by TopDevelopers.co in a press release.
To all those who haven't heard, TopDevelopers.co is well known for its well-researched directory of the most successful and finest Mobile app development companies, web and custom software developers, UI/UX designers, Digital marketing agencies, Data analytics firms, Game app developers and other IT service and solution providers. Verified reviews help find the best partner to technically accelerate businesses. The finest 500 companies list for app development includes only the top firms that can help develop world-class websites. The list has proven to be a blessing in disguise for businesses making it easy to find and hire top app development Companies.
Needless to say, our entire team is thrilled to be featured on the Finest 500 List. With over 6000 firms listed with TopDevelopers.co, it is an achievement to be named among the top 1%. If your business is looking for a new app development partner, check us out today. Visit Vocso Technologies on TopDevelopers.co to understand the salient features of our company, our focus areas, service specialties, cost details, etc., all in one place.
VOCSO Is Mentioned by TopDevelopers.biz as One of the Top Web Development Companies in 2022
VOCSO Is Mentioned by DesignRush as One of the Top Ecommerce Companies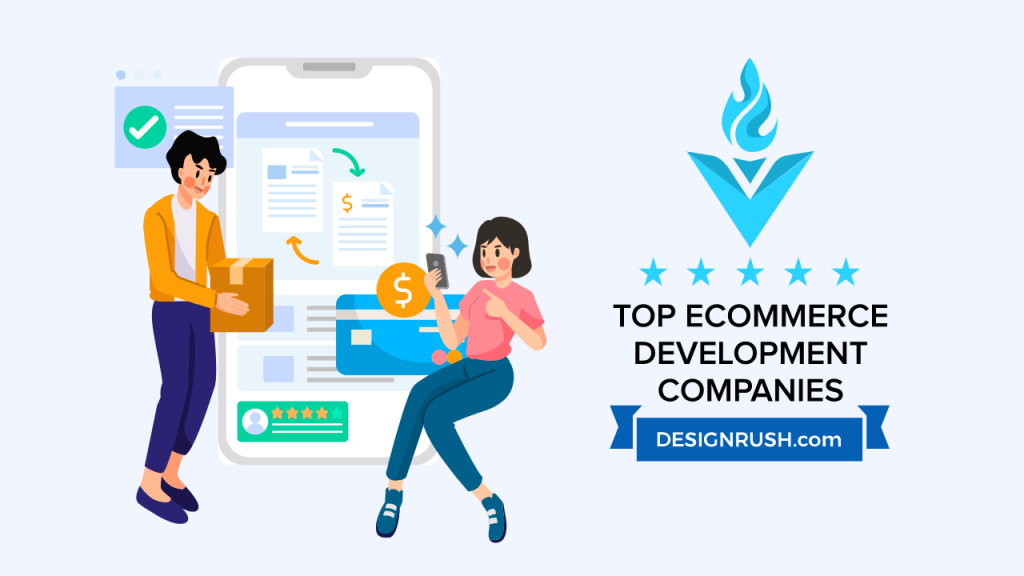 VOCSO is mentioned by DesignRush as one of the top eCommerce companies in one of their recently published article on a step-by-step guide to eCommerce RFP. With over 10 years of experience in the industry, VOCSO has a wealth of knowledge to offer its customers. As an online shop owner, you can trust that VOCSO will help you grow your business while providing high-quality eCommerce website design and development services. If you're looking for a reliable partner to help take your business to the next level, look no further than VOCSO!
If you're looking for an eCommerce development company that is constantly evolving and innovating, then you should definitely check out VOCSO. DesignRush named VOCSO as one of the "Top Ecommerce Companies" to watch in 2022, and we definitely have a reason to be proud – the VOCSO platform is versatile, user-friendly, and can handle all sorts of eCommerce website needs. With a team of experts who are passionate about helping businesses succeed, VOCSO is a company you don't want to miss out on!
By partnering with an experienced eCommerce website development agency, you can get the best possible results while saving time and money. If you are interested in learning more about eCommerce website development, or if you would like to find a partner who can help you build a successful eCommerce website, please feel free to reach out.
Want to estimate your eCommerce development project cost? We would like to recommend you use our free eCommerce website cost calculator here. VOCSO eCommerce website development cost estimator is quite helpful in estimating the total project cost. It provides an accurate estimation of time, resources, and other associated costs for developing an eCommerce website from scratch.
VOCSO Technologies Is Recognized by Superbcompaniesas as One of the Top App Development Companies in the USA
VOCSO Technologies Is Recognized by Techreviewer in a List of the Top 50+ Web Design & Development Companies in 2022
VOCSO Technologies is recognized by Techreviewer as a Top Mobile Development Company in 2022
Techreviewer thinks consumers should be able to find competent companies without a hassle. No longer should consumers have to browse the internet for hours trying to find the right company for the job because that is what they do. Techreviewer is a research and analytics company that compares all companies in a specific market and then generates a list of the top performers. Focusing primarily on IT companies that offer services in software, web and mobile development, technical support, system integration, AI, Big Data, or business analysis. This way they help consumers find the best match their needs, and consumers no longer have to do any of the research, it is all on Techreviewer's lists.
Techreviewer has several criteria that they compare all companies in and they are:
Services offered
Reputation and brand visibility
Customer reviews
Awards received
Company clients
Case studies
Social media activity
VOCSO Technologies with its shining customer reviews and outstanding services has built an excellent brand and a perfect reputation for itself. Not to mention their many awards and clients. The company has stood out in all the criteria compared to others and that is why they have earned itself a spot on Techreviewer's list. It would be no surprise to continue to see news about VOCSO Technologies and to see them keep climbing up the list. In conclusion, VOCSO Technologies is an astonishing company and a no-brainer choice for anyone's IT needs.
VOCSO Technologies is recognized by Expertise as a Top Web Developer in Orange County in 2022
VOCSO Technologies is recognized by ITRate as a Best Website Development Firm in 2022
#6. VOCSO Technologies Is Recognized by Topdevelopers.co as One of the Top Top Mobile App Development Companies in 2022