It has been very common recently to hear businesses complaining that their page on Facebook is not performing that well. It is argued that it can be the strategy that they are using when trying to advertise their business. Promoting Business on Facebook has been a popular phenomenon since Facebook gave the option to open a page there. There are different reasons why one's page is not performing that well on Facebook. Business on Facebook has increased the marketing of a company which included rising sales and the popularity of specific businesses on Facebook. This article will explain 10 reasons businesses fail to make people respond to their page on Facebook.


1. Intimidating Questions
People asking intimidating questions have turned people off to check their businesses on Facebook. Asking them about personal life, such as who they hang out with the most, or what they talk about in their free time can turn people off as it can be part of their privacy. Saying that businesses on Facebook need to reflect by showing that they are more concentrated on dealing with their targeted audience. So the questions that need to be asked are the ones that are related to the business that you are advertising on Facebook.


2. The way of posting is not inspirational
Businesses on Facebook need to make their posts very friendly. Saying that means that the type of their posts needs to be in the form of conversations so people feel more engaged with the business and make their selves part of it.
Hire results-driven social media marketing services at a very reasonable price provided by Vocso Web Studio


3. Make your posts colorful
This means that instead of posting always stuff that is not very appealing such as words all the time, sometimes they should include pictures, which will make the posts more fun and more eye-catching. This means that instead of posting always stuff that is not very appealing such as words all the time, sometimes they should include pictures, which will make the posts more fun and more eye-catching. And with Picsart, you have all the emojis you need to make your posts even more interesting.


4. Know who your audience is
Making a relationship between pictures and occasional situations such as weather, businesses on the Facebook need to engage with their audience. The products that they will be advertising on Facebook should be in a strong correlation with the desires of the fans that are part of your industry.
5. Your Facebook posts and ads graphics are not eye-catching
Looking to spruce up your Facebook posts and ad graphics? You're not alone. In fact, many business owners struggle with finding the right graphics to use on their social media platforms.
By using these sites, you'll be able to find high-quality images that you can use in all sorts of online content without worrying about copyright infringement or other legal issues. It can be really frustrating when you create an amazing Facebook post or ad and then see that the graphics are not as eye-catching as you would like them to be. In this situation, I would recommend using the Facebook Ad template from Adobe.
Adobe Express has everything you need to get started. With editable templates, easy customization, and fast turnaround times, creating an ad for Facebook is easy and hassle-free. With interactive prebuild templates you can create social media creatives and can share instantly on Facebook and any other social media platform.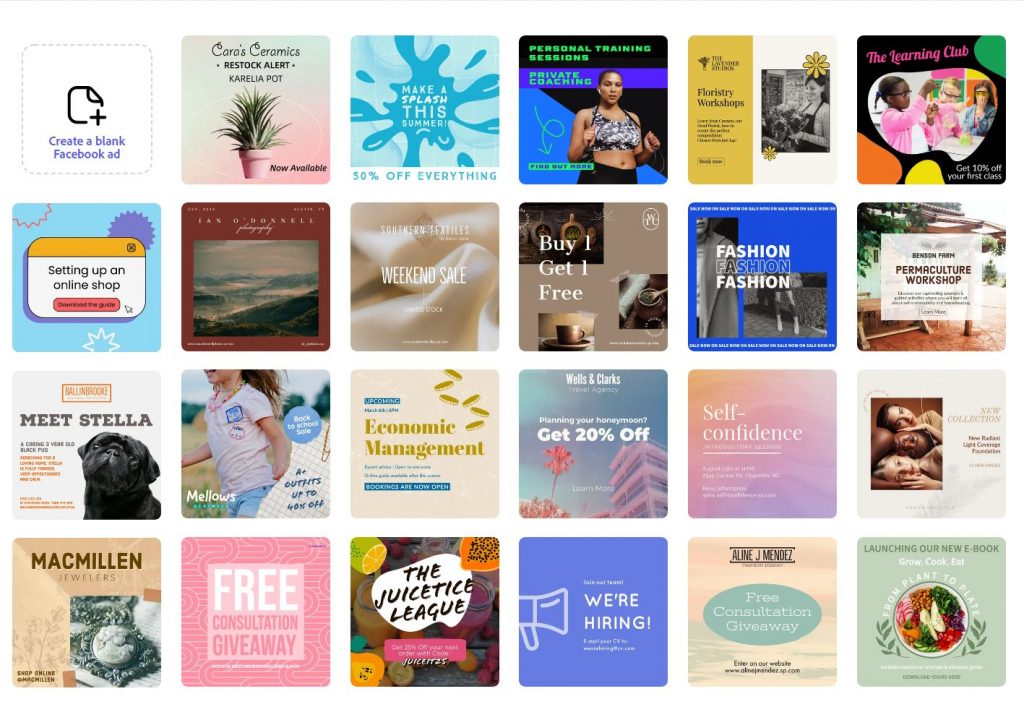 6. Let them see the right pictures and text
Businesses on Facebook need to know what their fans are interested in. They should make the experience more exciting while sharing the other parts of their industry. The food industry should, for example, link the weather with the type of food that people would be interested to eat on that day.


7. Too much advertising of various products
A Business on Facebook should actually do its best to promote its products on Facebook, but there should always be a reason when promoting a product. One should not be posting different products without the meaning behind it. Promotions, new products, and another variety of reasons can increase the popularity of the Facebook page that you will be promoting.


8. No Replying
A Business may not be engaging together with the people who write on your page. One needs to be engaging, very often with people who comment on your page when it comes to feedback. They need to know that you care about people who are passionate about your business.


9. Always try to reach your goal
One should not be depressed when there is not enough engagement with the page of their business on Facebook. This means that businesses should do the opposite and try to reflect on the passivity of their page. They should think of new ideas and strategies which will make people interact.


10. Who are we
Businesses on Facebook sometimes have a crisis when it comes to who they are. Sometimes when you are not posting events of your business for a long time that can have a negative impact. By sharing regularly, you will give a personal identity to your own page which means that people will have an idea of the exciting stuff that you will be posting on Facebook.


11. The use of different applications
Using different other applications which will make your page more popular is an excellent idea that Facebook offers nowadays. This will mean that when you make a small payment to Facebook to advertise your company, the levels of people reaching your business page on Facebook will increase by unbelievable amounts.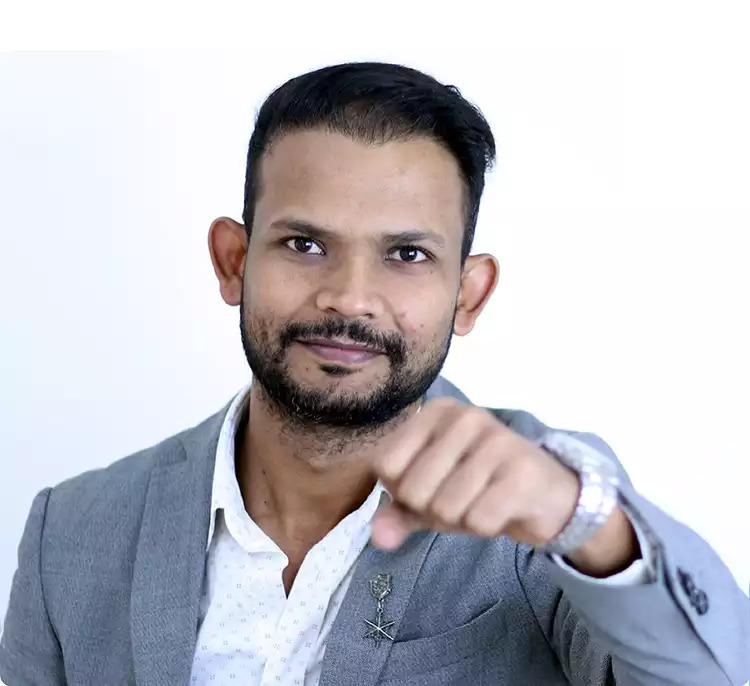 About Deepak Chauhan Hi, I am Deepak Chauhan, a Digital Marketing Strategist. I'm the CEO & Co-Founder of VOCSO Digital Agency, a creative web design, development, and marketing agency based in India & USA.