2013 was the year of Bitcoin. Admittedly the number of people today still uncertain as to what Bitcoin might be is quite large, and a significant number of industries continue to wonder why they should even care about the concept of digital currencies.
That being said, the successes achieved by Bitcoin over the last few years are substantial, the number of businesses accepting Bitcoin as a means of executing transactions continuing to grow with each new day.
What is Bitcoin?
The term Bitcoin refers to virtual currency used to execute transactions (buying and selling) over a peer to peer network. The origins of the digital currency are attributed to one Satoshi Nakamoto; the functionality of Bitcoin is dependent upon the coding of the network behind it.
The popularity of the digital currency is driven by a number of considerations, this including the fact that it is not only open source but free of unwanted scrutiny from federal organizations.
Why Bitcoin?
Bitcoin essentially eliminates the need for middlemen (especially banks) and any fees that might be related to utilizing their services when executing transactions.
More importantly, Bitcoin mechanisms allow individuals to operate anonymously; and the fact that Bitcoin is not regulated by the laws or policies of any given country frees one from the shackles of expensive charges and lengthy bureaucratic processes.
Does that make Bitcoin the perfect digital currency for modern transactions? Well, Bitcoin isn't without its faults; however, the benefits more often than not outweigh the risks, this probably driving the trend among those more computer savvy individuals to seek out Bitcoin as an effective investment opportunity.
Acquiring Bitcoin
Bitcoin is "mined" by using computing devices to solve complex mathematical puzzles. Market places known as Bitcoin exchanges also provide individuals the opportunity to buy and sell Bitcoin using a variety of currencies.
Using Bitcoin
To make effective use of Bitcoin, you need a digital wallet; stored either on a cloud or on one's computer, a digital wallet essentially operates as a virtual bank account used to hold, send and receive Bitcoin. One needs a digital wallet to engage in transactions.
Why your Business Should Accept Bitcoin?
The number of businesses choosing to accept Bitcoin as a means carrying out financial transactions continues to grow. That being said, an even greater number of businesses has chosen to resist the Bitcoin trend.
Admittedly, the majority of those businesses resisting Bitcoin are driven to do so out of ignorance, unable to understand the rationale and viability of engaging with an electronic currency that has as many detractors as it does proponents.
But while the use of Bitcoin might introduce some complexities into the operations of a given business, these complexities pale in comparison to the expected benefits, some of those reasons that should drive a business to accept Bitcoin including the following:
A:
Bitcoin will open your business up to a whole new market. Every business must learn to cater for clients with different preferences, and this is especially true when it comes to payment policies. And while there are individuals with a preference for making payments using cash or credit cards, an increasing number of shoppers today are beginning to show interest in using Bitcoin.
And because the Bitcoin boom has made some people millionaires literally over night, these Bitcoin-happy individuals are the sort of clients you want to attract, if only to grow your customer base.
B:
Bitcoin is growing in popularity every day, so much so that it could become the preferred method of transacting in the near future; in other words, you might have no choice but to accommodate your clients as they begin rapidly convert to the Bitcoin system. Getting a head start will allow you to work out the kinks while your Bitcoin transaction levels are still manageable.
C:
Bitcoin can prove to be quite the powerful marketing tool. The modern world is infatuated with Bitcoin, so much so that different forms of media, from radio to Newspapers and even Television, have made a habit out of throwing the limelight upon any businesses that take steps to accommodate Bitcoin users.
More than merely allowing you to accommodate new customers, making the decision to accept Bitcoin might make you the next big story.
D:
Bitcoin will attract a lot of unexpected support your way. The Bitcoin community is a dedicated bunch; and the debate over the pros and cons of Bitcoin has continued to rage for so long primarily because of the determination this relatively sizable community brings to the table. Bitcoin enthusiasts loving nothing more than supporting businesses that accept Bitcoin as a means of payment; more than that, the Bitcoin community is always eager to spend their Bitcoins, and their options have been restricted for so long that they tend to pounce upon any opportunity availed to them to take advantage of this digital means of transacting.
And the only way to tap into this eager pool of consumers is to take steps to accommodate their need to transact using Bitcoin.
E:
Bitcoin is a highly convenient form of doing business; not only does Bitcoin simplify the process of buying and selling, but the lack of fees will allow businesses, large and small, to save money in noteworthy amounts.
Admittedly, a benefit such as this is bound to appeal primarily to online stores (who can actually take complete advantage of Bitcoin); however, taking into considerations the fees surrounding credit card usage, one cannot ignore the impact Bitcoin can have even on a brick and mortar business' savings.
CONCLUSION
Loud as the voices pushing Bitcoin might get, one is discouraged against adopting the digital currency with unrealistic expectations. After all, the percentage of the world's population actually using Bitcoin is very tiny, so much so that any notable benefits of accepting Bitcoin are bound to be minuscule.
However, that also means that one has very little to worry about as far as the negative consequences of adopting Bitcoin payment mechanisms are concerned; in other words, the decision to accept Bitcoin isn't likely to break your business.
More importantly, the number of people using Bitcoin is growing at such a rate that any business which chooses to adopt the digital currency now is bound to take a leadership role when Bitcoin finally achieves the apex of its popularity, taking advantage of the myriad benefits that will emerge even as other business struggle to make the transition to Bitcoin.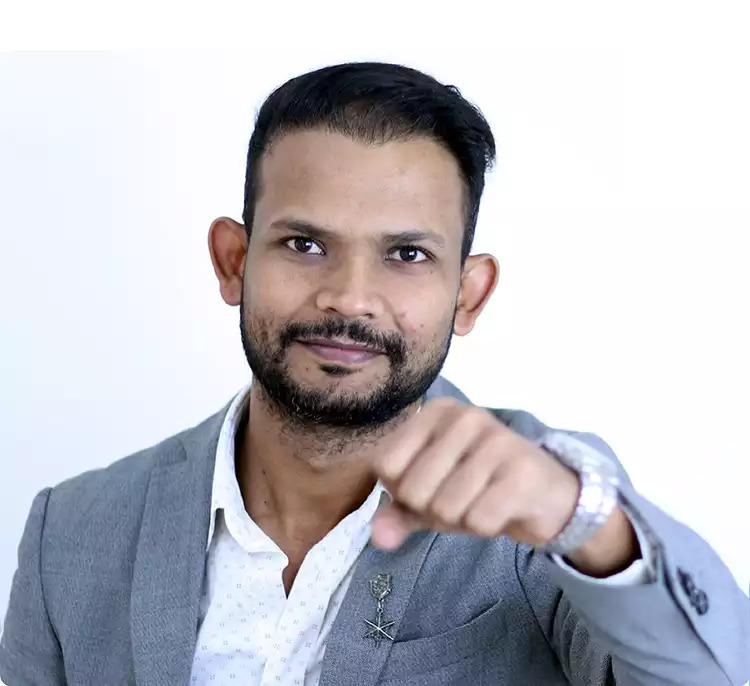 About Deepak Chauhan Hi, I am Deepak Chauhan, a Digital Marketing Strategist. I'm the CEO & Co-Founder of VOCSO Digital Agency, a creative web design, development, and marketing agency based in India & USA.