The team at VOCSO is excited to announce the launch of our new website! We hope you enjoy the new look and feel of our site, as our designers, programmers, and team leaders slaved for months with little sleep and not much to eat, to get it looking this good. Just kidding, but really we hope you like it! There are a number of things to highlight with this new site that will boost VOCSO into the next phase of its development as the best web solutions company.
1) Admit it, the Site is Gorgeous: With this new look and feel our company has a new energy. Our team is more excited than ever to continue delivering a top quality web solutions service that is truth be told… Unmatched.
2) Level of Detail: Our clients have been raving about the level of detail our designers and programmers have put into this site, and they are requesting we do the same for theirs. Fortunately for them, our team puts this much effort and detail into ALL of our projects. We are always learning and picking up new talent to deliver the best web solutions services on the internet. As the best web Solutions Company, our customers expect it, therefore we deliver it.
3) Navigation Made Easy: Through years of trial and error, and a whole lot of hands on experience, we developed a website that is easy to navigate for the ultimate user experience. You will find our website is not only pleasing to the eye, but easily navigated by even a novice internet user.
4) VOCSO Methodologies: One aspect of our business model that VOCSO has revealed with the launch of our new website is our series of methodologies. Over the years our company has developed a process of executing and delivering our web solutions on a very structured basis. Using our strategies, philosophies, and fine tuned methodology, VOCSO is able to deliver a consistently top notch service to all of our clients.
Delivering solutions to our clients feels great and all, but the best web solutions company itself needs a facelift once in a while. We are so proud of what we have created and we hope you enjoy it for years to come. The bulk of what makes this version so great is the eye popping info graphics that help users find what they are looking for quicker, and our ability to truly convey the message of each page to our users, so that they feel like they came to the right place.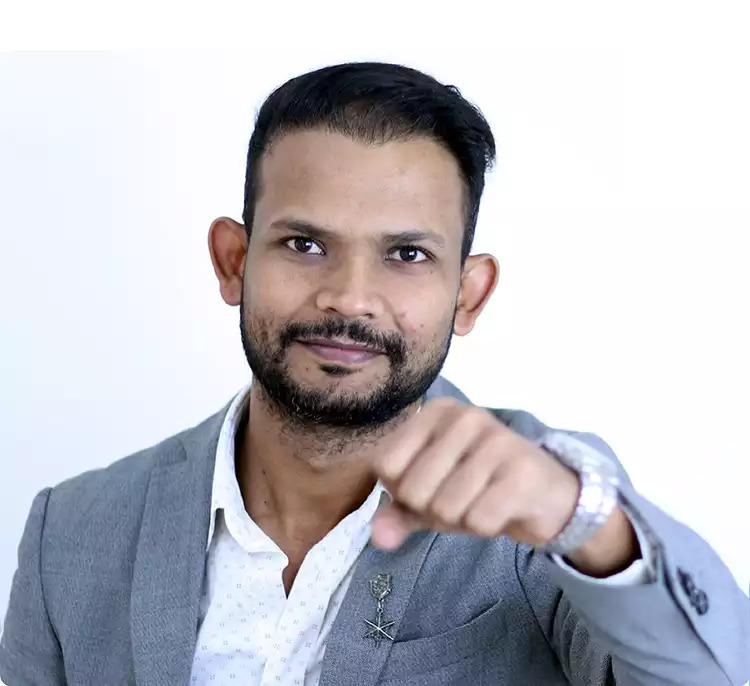 About Deepak Chauhan Hi, I am Deepak Chauhan, a Digital Marketing Strategist. I'm the CEO & Co-Founder of VOCSO Digital Agency, a creative web design, development, and marketing agency based in India & USA.