Cloud technology is making it easier to be an effective entrepreneur today. This is done in many ways – some of which we'll touch on in this article.
Over the last decade, cloud computing has redefined how businesses compete. This is because it lets your business access and store information on an external platform. In this way, it offers a savvy, multi-purpose, versatile alternative to local storage. Today it's such a normal part of our lives that many people use it without even realizing it. Cloud computing is found in our social media interactions, online transactions and when we check our email. There are many great advantages here that have caused its adoption rates to soar.
Flexibility
Cloud computing offers great flexibility for accessing files and data regardless of your location. With the cloud you can connect to your virtual office, where you can quickly and easily conduct business. All you need to make this happen is a web-enabled device. See essentials to know when moving to Cloud web services.
Increased Productivity
You'll be happy to know that the cloud can help you and your employees be more productive. It enables your productivity in the following 7 ways:
You'll no longer have any IT problems to deal with internally. The owners of the cloud will take care of your IT's technology and infrastructure, so you can better spend your time elsewhere.
While you will have to give up some control when you move to the cloud, you can rest assured that your data is always kept safe and secure. You won't need to spend time looking for other resources, so you can rest assured of this.
You each will be able to collaborate with each other better. This enables them to use their talents in the best places instead of needing to learn how to do new jobs that someone in your organization already has the talent to do.
You won't spend as much time cleaning up after disasters since data loss won't happen as often in the cloud where data backup occurs "naturally."
Your business will be able to be more competitive because the cloud speeds up some processes while making others more agile.
Big data is easier and faster to manage so you won't waste time here any longer.
Use of Cloud Technology
Startup Nation says as your business grows, you'll probably hire a few staff members. There's no reason you need to rent office space for them though. They can easily work remotely – at least until you know for sure that you're able to afford to pay their wages, rent for office space, and the property's overhead. This is beneficial to your team in many ways, including:
It makes resource sharing extremely easy. With tools like Google Drive and Dropbox, you can have all your employees' access and use it all at the same time. Starting here allows you to remain consistent with your software and tools as your team grows. This is important because it maximizes both collaboration and productivity.
Remotely employed teams require software that can help them with their business communication. Having an integrated solution that encompasses voice calls, instant messaging, email and video conferencing is the better choice to use cloud-based phone systems for small businesses because it cuts down on time and money while also making it easier for everyone to use. This isn't to say that face-to-face interaction isn't incredibly valuable because it is.
While some people have the misconception that businesses aren't secure if they grow too big, too fast, it's still possible to protect your sensitive company and client information. You simply must take steps to train your staff so they know how to remain safe while working in the cloud. This can be done by storing sensitive data locally, checking for encryption, and avoiding using unsecured, public Wi-Fi networks.
Reduce Cost
One of the strongest arguments in favor of the cloud today is the cost-effectiveness it offers. This is made possible since you won't need any physical or hardware storage when you're using the cloud. You also won't need to hire any additional IT professionals to maintain the equipment for you. These things will significantly reduce your costs and let you use your office space better without so many administrative efforts needed in regard to maintenance. By switching from paper to the use of the mobile solution, you can save as much as $12,000 per year for a field team of 5 people.
This is why virtual storage isn't only possible, but it's also financially feasible since it does away with the unnecessary administrative hassle you'd otherwise be faced with. Additionally, you'll only pay for what you use when you use it. You'll never need to worry about being able to anticipate how much storage space you'll need each year, so you can pay for it. Instead, you simply contact your service provider who will adjust your storage capacity and charge you accordingly.
Enhanced Collaboration
Knowledge Blog says the way we use the internet today has enabled startup businesses to expand their operations throughout the world. This is because they can efficiently use remote teams thanks to collaborative tools like the cloud. Doing so let's all your team members work together simultaneously on the same file so that you can drastically reduce both time and cost. Sharing documents through the cloud is also much more secure than doing so through email. You can rest assured that only authorized individuals can access and modify documents. In the future, cloud storage and computing will no longer be available. This is why you need to start using the cloud as soon as possible so you can capitalize on its advantages and evolve along with this rapidly evolving technology.
Better Scalability
Scalability is a system's ability to accommodate larger loads by adding additional hardware or nodes. In cloud computing, you can rest assured that this is happening because it's something that you can easily see in your ability to rapidly respond to meet new demands placed on your business in terms of size or volume. Since this happens quickly with cloud software, you'll never face any downtime that would prevent you from being productive.
Conclusion
In conclusion, we can say assert that with the advent of technology in this fast-pacing world, everything seems altered. Everything is available at the click of our tip away and easy like never before. Considering the Cloud technology in the latest run, its uses, and availability are a complete win-win where cost has been minimized and efficiency is maximized. Who would have thought of carrying the whole office with the moving steps? But cloud technology made it come true. Share your data, encrypt it from the hackers, enjoy your own personal space, store as much data as you want- because you have got you're back covered with cloud technology.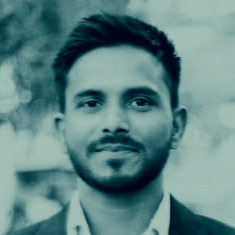 About Raj Kishore A digital marketing consultant at VOCSO. I've been working in digital marketing since 2010 and I am an expert at generating leads online via SEO, Paid Marketing, Social Media Marketing, Email Marketing, Site/Landing Page Testing and Optimization, and Display and Remarketing.