Image Source – Pixabay.Com
Running a small business may be troublesome as you generally don't have a high budget to invest in some important assets. But, you can't take risk of affecting your entire business for not affording some enterprise software, which can help you regarding security, project management, video conference, finance management, and more.
Don't worry we have compiled a list of free software that can be the best fit for your small business. Though the software also offers their premium license to which you can later upgrade when your business grow.
Here is the list of software:
Wrike:
It is a free project management software and it is possibly the best software which is working very well with the free version. It supports:
2 GB of free space
Unlimited collaboration
Five user access
With this software, you can share files, manage all the tasks and monitor activities in real time. However, if you need customization and advance setting and reporting, you have to upgrade to premium version.
Zoho Recruit:
When any small company has a job opening, they contact recruiter agency and pay them a high amount per candidate selection. So, the company who don't have job openings most often can employ Zoho recruit. It is an applicant tracking tool and provides access to one recruiter and up to five opening at a time. When you subscribe to Zoho recruit, you can publish and track jobs until you find the candidate. You also get access to free email templates in order to send emails to applicants.
Quicken:
It is a personal finance software which offers features like bill payment, investment tracking, budget creation, and more. Hence, you can manage all your saving, investment, loans, spending at one place. The software allows you to add multiple bank accounts and credit cards and thereby importing data from banks. You are also enabled to exports data and transaction report from both the programs to personal MS Excel. The main highlight of the software is its customer support. The company has started giving quicken technical support services for better user experience. Users who encountered issue can get it resolved via a toll-free number. The support center is active 24*7.
Avast Security:
As per saying that precaution is better than cure, it becomes necessary to secure your growing business. Otherwise, there is no point in growing the business, because antivirus and malware can anytime attack the data of your business. Avast is an antivirus software, which is providing endpoint protection to your business network. It comes as a free and premium version. With the free version, you get features like security scanning and malware blocking, but if you upgrade to a premium version you get access to a firewall, proactive controls, and data shredding.
Deputy:
Human resource is always the most important section of a small business. Deputy is a human resource management tool that helps you track the progress of the employees of your company. The software is not completely freebut offers you a starter plan that is as less as $1 per employee per month.
With this software, you can schedule employee shifts, manage tasks, and make company announcement. With so many features, the price $1 seems almost free. However, you have to upgrade to a next version of the software if you want to add timesheet and payroll integration.
Infusionsoft:
The software is developed by Clate Mask who is author and entrepreneur. It is one of the best marketing tool available in the market. It is capable of tracking up to 10,000 contacts which could be a potential lead for your business. You may also subscribe a lower skilled Infusionsoft version that accommodateslesser. Interaction with a client can be recorded live.
Card Works:
It is a business card software and you can design your choice of business card. You are free to select from an array of business card templates. You can also customized template color and design as per your liking and requirements. The software has multiple features that include downloading free business cards template, adjusting template color, all paper size business cards supported, designing single or double-sided business cards, storing name and addresses for several businesses, adding employee picture and company logo, trimming cards to suitable size, and exporting to a high-resolution PDF.
Join.me:
It is a video conferencing software. Video conferencing is mostly needed for small and mid-sized businesses in order to connect with clients and remote professionals. So, business requires a reliable and effective video conferencing solution. Thus video conference software comes in to picture. Join.me is one of the best software available in the market. It renders a free plan that allows you to add 10 members to share the screen. Additionally, it also supports up to five video feeds. The free software could be a strong competitor in the market competing with other paid and free video conferencing solutions.
Equity Net:
It is a business planning tool. If you are looking for investors for your business then this free software could help you massively. You can plan, analyze and share your business with investors by using this software. You can discuss your plan and publish it on the website. Now any investor who is interested in your plan can read your pitch and contact you.
We hope you get a fair idea of how free business software can help you grow your small business like a pro. Let me know any other free small business management software in the comment.
Flexi Server:
It is a productivity and attendance application. It is purposely designed to track employee attendance and computer use. It counts vacation time, tracking hours, and sick leave of employees and also monitors computer usage. It is best utilized by an HR manager for legal compliance, productivity, and effective work.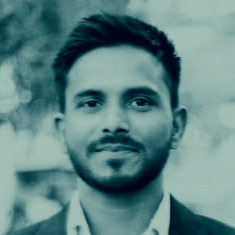 About Raj Kishore A digital marketing consultant at VOCSO. I've been working in digital marketing since 2010 and I am an expert at generating leads online via SEO, Paid Marketing, Social Media Marketing, Email Marketing, Site/Landing Page Testing and Optimization, and Display and Remarketing.