The cornerstone of a successful SEO strategy is keyword research. Identify and target the keywords that are most relevant to your business and that have the highest potential for ranking on search engines. This allows us to create a customized SEO strategy that is tailored to your specific business goals.
Keyword research is an essential part of any SEO strategy because it allows you to identify the terms and phrases that potential customers are using to search for businesses like yours. By targeting these keywords, you can improve your chances of ranking highly on search engines and attracting more leads and customers to your website.
Looking to improve your website's traffic? Trying to find the right keywords to bring in the right audience can be a daunting task, but luckily there are keyword research services that can help.
Keyword research is an important part of search engine optimization (SEO). By researching and finding the right keywords, you can ensure that your website is appearing in search results for the right terms, bringing in the traffic that you want.
There are a number of different keyword research services available, each with their own advantages. Some services will provide you with a list of keywords that are relevant to your website and business, while others will give you detailed information about each keyword, including search volume, trends, and competition level.
But doing this yourself can get a little overwhelming That's where agencies like VOCSO come into play. Get to know more about it in this post but first let us get into some basics
Why keyword research?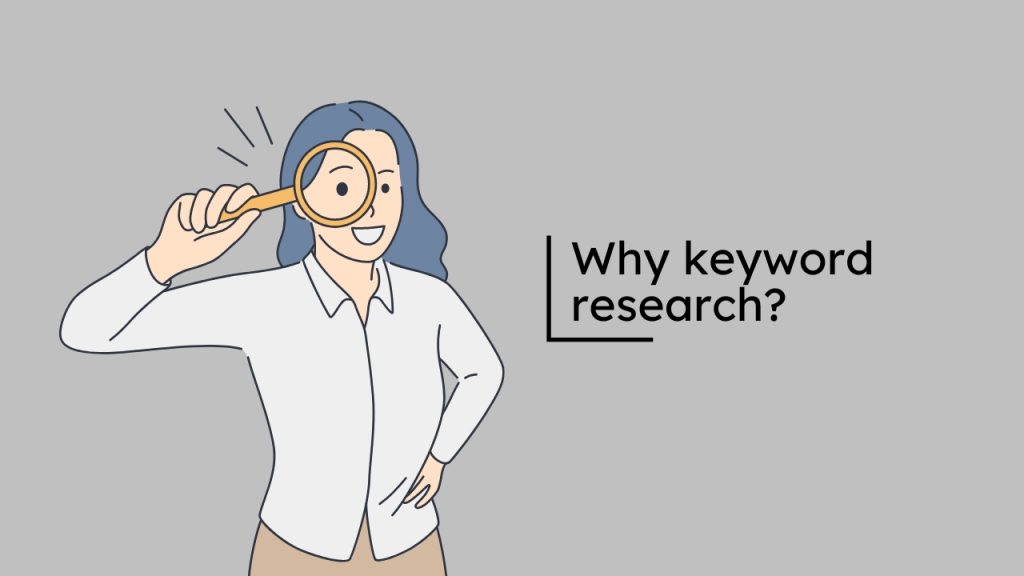 Without the appropriate keywords, it will be quite difficult for your company to start reaping the benefits of SEO. The success of your digital marketing can be increased if you target the right keywords.
You should do your research to find the keywords that are most relevant to your business and then use them throughout your website and in your content. If you can get your website to rank for these keywords, you will start to see more traffic and more conversions. The following are the reasons it is important
1. Broaden your audience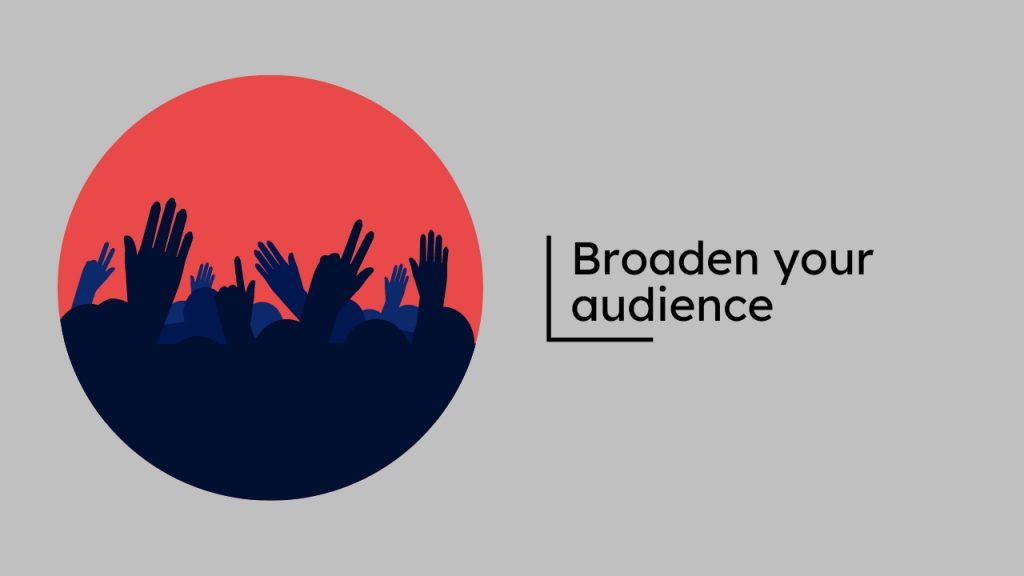 Using keyword research to target a group of people who actually care about what you have to say is one of the biggest advantages. When you conduct keyword research, you seek out words and phrases that consumers frequently type into search engines. As a result, when your website appears for one of these queries, the user is already interested in what you have to say. Since you are giving them information related to what they were seeking in the first place, there is no need for persuasion, and it is much simpler to keep them on your page.
Blogging about the keywords you investigated is a terrific idea for this reason, as it gives your target audience material they care about and want to engage with, keeping them interested.
2. Find higher-traffic keywords

As an eCommerce business, one of the most important things you can do is to find high-traffic keywords that are relevant to your products or services. These keywords will help you to attract more visitors to your website and increase your chances of making a sale. The more traffic you attract to your site, the more likely you are to generate leads and sales. By doing keyword research and carefully choosing keywords that are relevant to your business, you can improve your chances of ranking high in search results and driving traffic to your site.
3. Craft more relevant content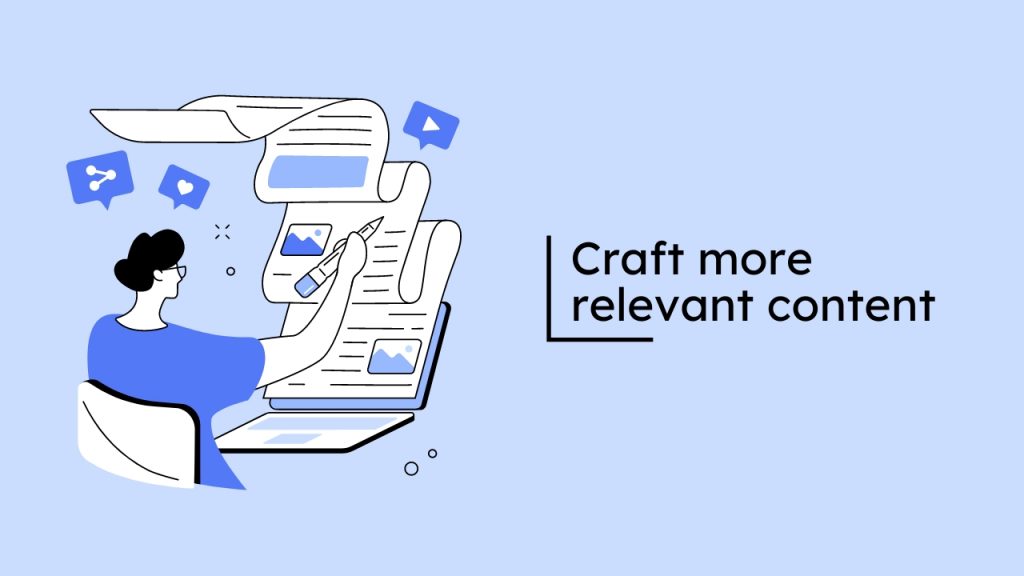 By conducting keyword research, you may learn how prospective customers perceive your product or service and create content that speaks their language. This shortens the time it takes for customers to find your content and raises your chances of appearing in search engine results pages (SERPs). In addition, keyword research can help you understand the intent behind customer searches, which is essential for creating relevant and effective content. Ultimately, keyword research is a valuable tool for understanding your audience and creating content that resonates with them.
4. Find what people are searching for online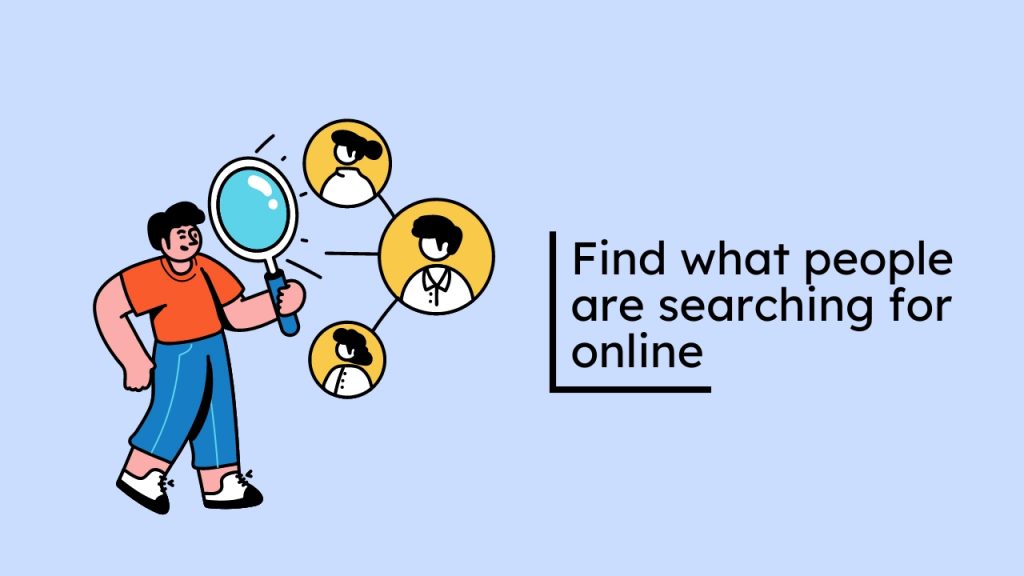 Knowing what people are looking for online is essential. Content developers can learn more about what people are looking for online by doing keyword research. If a content producer has an idea that they think will be popular, but it's not something that people are currently searching for, that idea is unlikely to be worthwhile.
The data from keyword research is essential because it allows content producers to quickly decide whether an idea is worthwhile before devoting time and resources to it. All the time and energy you spend on making content based on what you believe your target audience is looking for is useless if no one wants it in the first place!
5. Understand the competitive landscape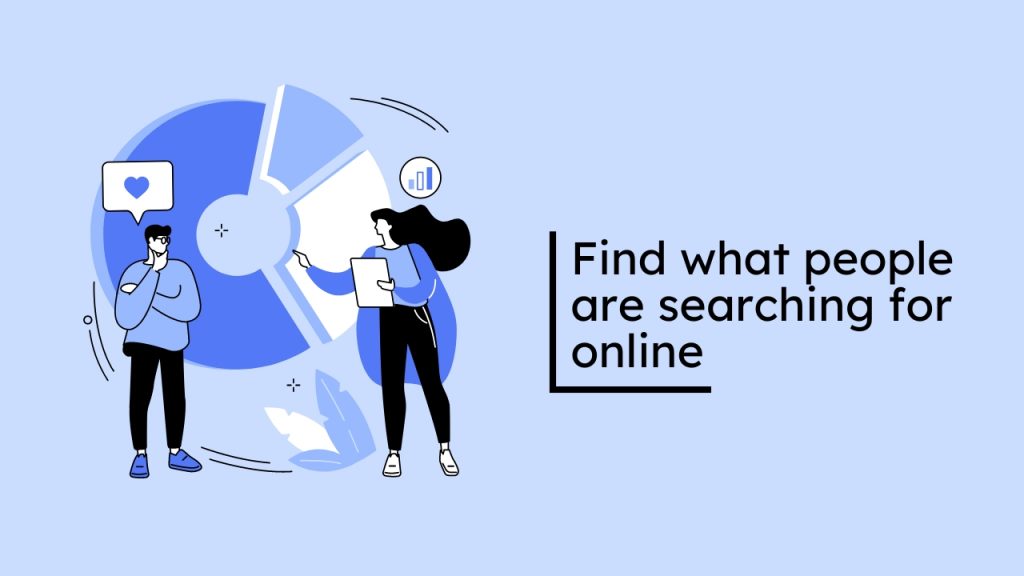 Understanding your competition is vital for any SEO strategy. In order to be successful in business, it's important to understand the competitive landscape. This means knowing what keywords your competitors are using and how they're using them.
When performed in detail, this research is a crucial element of an SEO campaign.
Competitors may also be researched to find opportunities for link acquisition and to learn more about what they're doing wrong so you can avoid making the same mistakes.
When you research keywords you also know the top competitor websites that are ranking for these keywords. All these things help you to outrank your competitors.
6. Identify low-competition content opportunities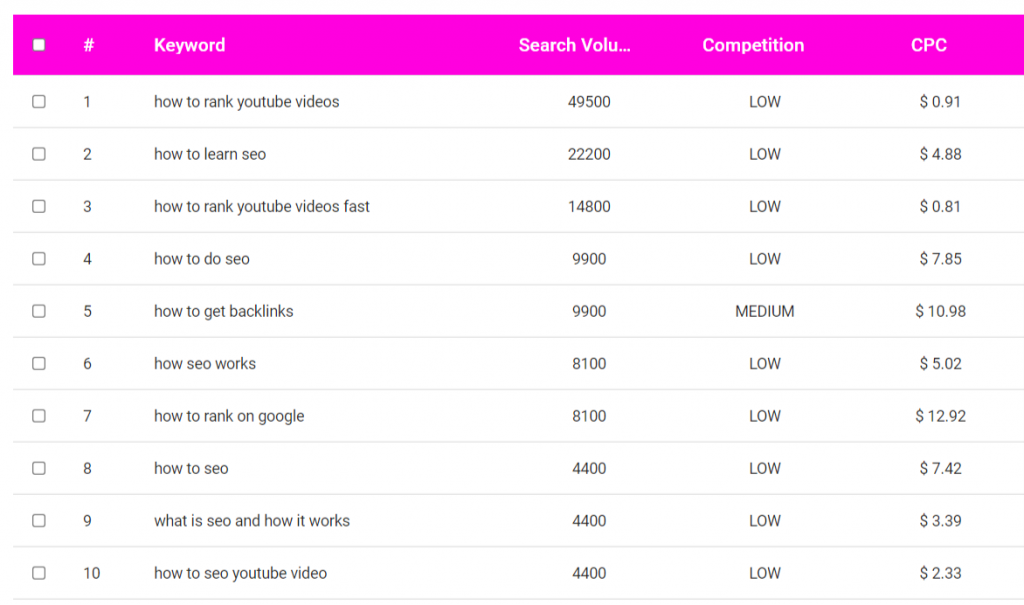 When it comes to content, you have a lot of options. You can take on topics that are trending or consider writing about less popular topics in an effort to rank higher. This can be done by doing keyword research. The goal of search engine optimization is to rank better for these keywords and get more traffic from Google. But this gets tricky if there are competing pages for those words and phrases already ranking well for them.
That's where the power of keyword research comes in! A lot of tools will let you filter out competitive phrases and uncover lower-competition phrases with little competition, so there's more opportunity for your page to rank higher.
7. Understand search intent
How do you produce content that resonates with why people are choosing a keyword to locate the information they're looking for? As an experienced marketer, I know that understanding search intent is essential to success. After all, if you don't know what people are looking for, how can you give them what they want?
That's why you always start your research by trying to understand the user's intent. What are they looking for? What do they need? Once you know that, you can give them the content they're looking for, and earn their trust – and their business.
It's not just about producing content that has been used to find your website, but also about getting an understanding of the intent behind it. Check the results by entering your target keyword into Google Search and this will provide you with a clear indicator of what is being sought out.
By doing keyword research you will be able to understand the search intent. Search engines use algorithms to try and match the user's query with the most relevant results. In order to create content that ranks well and meets the user's needs, you need to understand what type of search intent your target audience is using.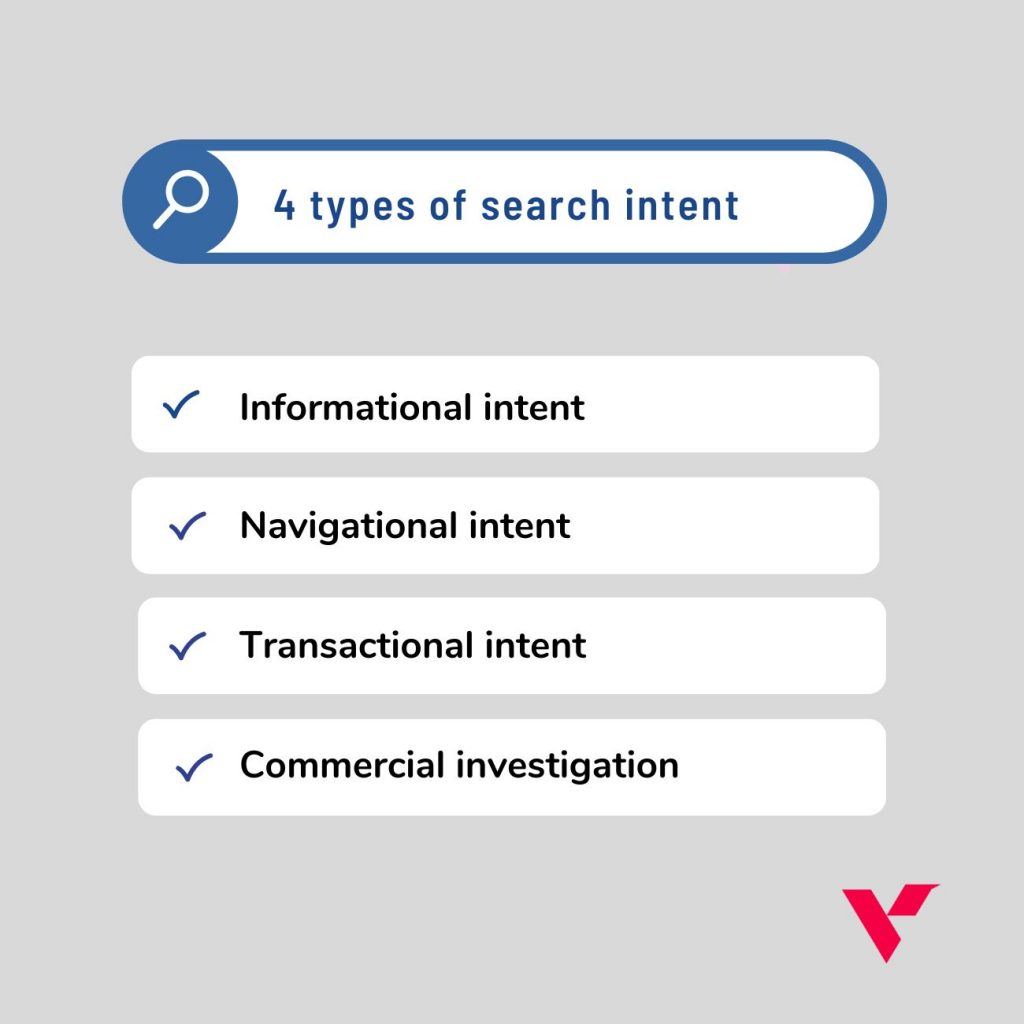 8. Find keywords with high conversion rates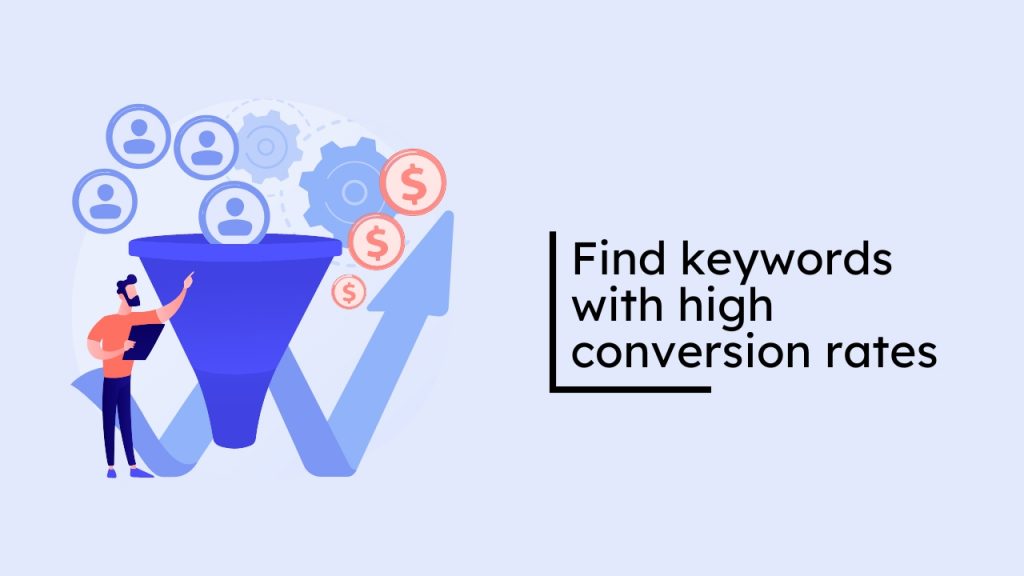 Keyword research services help you find the keywords that are most likely to convert into sales or leads. They use a variety of tools and techniques to identify which keywords are being used most often by your target audience. Then, they compile a list of the best keywords for you to use in your marketing campaigns.
With the help of keyword research services, you can be sure that you're targeting the right keywords for your business. As a result, you'll see more traffic and conversions from your online campaigns.
An extensive list of different types of keywords
Machine learning is a branch of AI that is used to extract patterns and information from data. It can be used to identify patterns in your competitor's content as well as help you find low-level keywords that your competitor hasn't yet targeted. Additionally, we'll offer several keywords for various aims and objectives.
These include the main phrases you want your site to rank for as well as long-tail informational queries for your blog entries, purchase intent for sales-driven landing pages, and purchase intent.
✔ Low-KD keywords
✔ Different types of search intent
✔ Landing page and blog content keywords
What are keyword research services?
The purpose of keyword research services is to assist you in learning how consumers discover you, how they find your competitors, and how you can put tactics into place to increase customer discovery of your company and website.
Many additional marketing procedures, like content marketing, SEO audits, etc., heavily rely on keyword research as a key input.
Although it's an essential component of SEO, conducting keyword research is a time-consuming procedure, which is why many business owners and marketers decide to outsource it.
Fortunately, there are lots of freelancers and companies with the expertise to support businesses with detailed keyword research and strategic analysis that aids in identifying beneficial chances to enhance organic traffic to websites.
1. Analyze your website's current keyword rankings
Analysing your keywords ranking is an important part of any SEO strategy. It allows you to identify which keywords are driving traffic to your site and evaluate your SEO strength. By analysing your keywords, you can also identify opportunities to improve your SEO. For example, if you find that a particular keyword is not driving as much traffic as you would like, you can try to optimise your site for that keyword.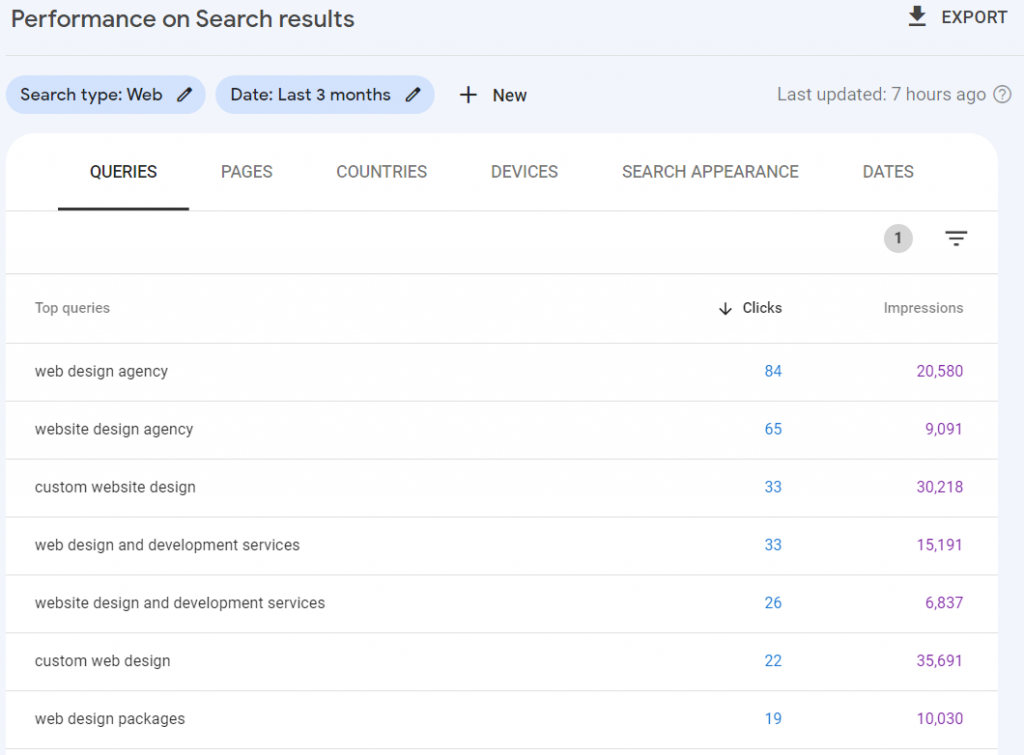 2. Identify opportunities to target new keywords
The Keyword Opportunity KPI is a helpful tool for analyzing the potential for improvement for a given keyword. By comparing the current ranking of a keyword to Google's estimated search traffic volume and competition rating, the KPI can give you a good sense of the potential for that keyword. If the current ranking is low and the search volume is high, there is likely a good opportunity to improve the ranking. Similarly, if the current ranking is high and the search volume is low, there may not be as much room for improvement. The competition rating is also a helpful factor in determining the potential for improvement.
3. Categorize keywords into topic clusters
When it comes to SEO, one of the most important things you can do is to categorize your keywords into topic clusters. This will help you to better organize your content and target your audience more effectively.
A topic cluster is a group of keywords that are all related to a particular topic. For example, if you were selling bicycles, you might have a topic cluster for "bicycle parts," another for "bicycle accessories," and another for "bicycle maintenance."
Categorizing your keywords into topic clusters will help you to better target your audience and to create more relevant and targeted content. It will also help you to better understand what your audience is looking for and to better meet their needs.
Approach to keyword research and analysis
When it comes to keyword research and analysis, there are a few key things to keep in mind. First, you want to make sure that you're thinking about the user's intent. What are they trying to accomplish? What problem are they trying to solve? Second, you need to think about the searcher's stage in the buying cycle. Are they just starting their research? Or are they ready to purchase? Third, you want to consider the competition. How difficult will it be to rank for this keyword? And finally, you need to think about your own business goals. What do you hope to achieve by ranking for this keyword?
With all of these factors in mind, let's take a look at how you can go about conducting keyword research and analysis. There are a few different methods you can use, but one of the most effective is using a tool like Google AdWords Keyword Planner. This tool allows you to input your own seed keywords and then see how people are actually searching for them. You can also get data on things like average monthly searches and competition level.
Once you have your list of potential keywords, it's time to start analyzing them. You want to look at things like search volume and competition level as well as your own business goals. From there, you can start narrowing down your list until you have a handful of keywords that you feel confident about targeting.
What features to look for in keyword research services
There are many different keyword research services available, but not all of them are the same. Given how crucial keyword research is, being picky is worthwhile. Some factors to consider when choosing a keyword research service include the size and scope of your project, the level of competition you're up against, and the accuracy and comprehensiveness of the data.
1. Robust Keyword Research
There are a lot of keyword research firms out there, and it can be tough to choose one that will provide you with the best results. However, if you're looking for keywords that are more likely to convert, choosing a firm that specializes in Golden Nugget keywords is a good idea. These keywords are typically less competitive and more likely to result in a sale or lead, so you'll be more likely to see a return on your investment.
2. Competitor Analysis
If you want to outrank your rivals in the search engine results pages (SERPs), it's essential to learn about and understand their keyword strategy. The right keyword research service will give you access to this valuable data, helping you to select the most effective keywords for your own website and content. With the right keywords in place, you can attract more organic traffic and improve your SERP ranking.
3. Clear Reports
The keyword report you receive ought to be simple to understand and provide you with useful information. In order to know which terms to target and when, for example, you need to be able to read and comprehend the data provided to you. A report that is difficult to understand or full of jargon is not going to be as useful as one that is straightforward and easy to digest.
The best keyword reports will give you an overview of how your site is currently performing, where you might want to make some changes, and where you are excelling. They will also provide data on which keywords are most effective for your business and which ones you should be targeting in your marketing efforts.
4. Quick Turnaround
The most important thing you must think about when you're doing keyword research is the turnaround time. You need prompt answers to your request for keyword research once you've placed your order. Therefore, pick a service with a speedy turnaround so you can avoid postponing your SEO campaigns.
5. Affordable Pricing
One of the most important considerations in choosing a business is selecting the best keyword research services for your needs. If you are looking for a service to find out what keywords people might use to search for your product or service, you'll want to take into account not just their price, but also the quality of their services. Here are five excellent options that offer first-class results at an economical price.
6. Reliable Customer Support
Every company has an important responsibility to their customers – customer support. It's important that the keyword research service they choose is reliable and dependable. A reliable and dependable keyword research service will provide you with accurate data, fast response times, and a customer-centric attitude.
Keywords research tools
When it comes to online marketing, one of the most important things you can do is keyword research. With the right tools, you can find the perfect keywords to help your website rank higher in search engines and attract more visitors.
There are a number of different keyword research tools available, and they all have their own advantages and disadvantages. Some are free, while others are paid. Some are very simple to use, while others are more complex. The following are some of the best Keyword research tools that you can use
Google Keyword Planner
Google Trends
Moz Keyword Explorer
SEMrush
Ahrefs Keywords Explorer
BrightEdge Data Cube
Ubersuggest
KeywordTool.io
Term Explorer
GrowthBar
Accuranker
HubSpot
SerpStat
Spyfu
SEOTesting.com
Answer the Public
Why should I hire an SEO keyword research service?
When you're looking to rank your website, choosing the precise keywords that can raise the ranking of your site might be challenging. The SEO experts who make up our keyword research team can help you choose strategic keywords depending on your industry, geography, competitive environment, and how well your site is already performing. They have years of experience and are aware of the requirements to rank our small company clients.
Businesses know how competitive the internet has become. There are just too many other competitors who are vying for the same keywords. Keywords are, in many ways, all that matters to an online business. They drive traffic and lead to conversions. And strong keyword research is a crucial part of SEO that lays the foundation for everything else on every business website which makes it important to hire one
Why keyword research is essential for your SEO
1. Relevancy
When it comes to search engine optimization, all keywords are not created equally. Some words are more popular than others and some words have more potential to generate a lead or sale from a search engine result. This is why it's important that you strategically incorporate the correct keywords for your business into your website copy. By doing this, you can ensure that your website will show up in daily searches made by potential clients who are looking for services or products related to what you offer
2. Search Intent​
Keyword research can help you find out what people are looking for. It's important to know what the customer is asking for because it can lead us to the right answer. Understanding customer intent is crucial. If we don't, there's a high chance that our keywords won't improve our conversion rates. In fact, if we don't take these steps, we might not even find any good keywords at all
3. Audience Targeting​
Many people know the basics of marketing, but don't realize how to make those basics work for their business. What you need to do is do a little research on your customers and figure out what they want. Once you know that, it's easier to create an effective marketing strategy that will help you reach your goals.
4. Competitive Advantage​
Keyword research is an important step for any business that wants to scale their website. You can use this service to uncover chances that your rivals are not yet aware of. Ranking for these terms provides your business with a competitive edge and makes it harder for your rivals to catch up.
Why choose VOCSO for keyword research services?
Why should you choose VOCSO for your SEO keywords? There are many reasons why VOCSO is the ideal SEO company to partner with for your SEO keyword needs. Let's look at some of the benefits.
1. We have a large team of experts
Digital marketing is a complex field, and it's one that VOCSO has been working in for more than 10 years. With so much experience, our team of specialized professionals can offer you the help you need to improve your SEO consistently. We have a large group of highly skilled individuals who work together on the projects we take on. This diversity helps us better understand your needs. And because we have such an experienced team, we're able to provide you with a custom strategy for your business with the end goal of delivering the best results possible.
2. We have experience
When it comes to SEO, your company needs two things: experience and knowledge. We have both. We've been generating SEO results for more than 10 years now. You'll have access to a wealth of SEO knowledge and experience when you work with us. With the help of your keyword research, we'll successfully guide your campaign using this expertise.
3. We're transparent with our services
We realize that SEO is a lot to handle. And it can feel like you're not in control of it anymore. But, with Vocso as your SEO partner, you'll never fall out of the loop when managing campaigns. We'll keep you updated on the progress we've made and the keywords we've found for your SEO. You'll get regular reports that will help you decide which way to take your marketing initiatives moving forward.
4. We have a history of driving results
Our keyword research services will go beyond what is really necessary to raise your position in search results. Our previous outcomes demonstrate that we constantly go above and above when it comes to optimising a company's SEO.
5. Our clients love what we do
A successful, professional marketing strategy can be difficult to execute. Online Marketing is a competitive space and it's hard enough to maintain a business let alone optimise your website for SEO, build a social media presence, or create an email list. A successful online strategy needs to be personalised and unique for every business. We produce campaigns that our customers adore.
Our keyword research services process
SEO is an important part of any successful website. One of the first steps to SEO is keyword research. Vocso bases its SEO on a proprietary list of keywords, in-depth research, and analytical techniques. This makes for a strong foundation that can produce remarkable results. To learn more about our process read the following
1. Client Input
We want to hear from you before we start researching keywords for SEO. Nobody knows your industry as well as you do. To direct our strategy, we require such insights. Now is the opportunity to discuss with you your strengths, areas for improvement, and target demographic. We will use this information to focus our efforts, avoid wasted time and find a better return on investment in marketing your business online.
2. Goal Alignment
As soon as you collaborate with Vocso, your business goals will become our goals. To make sure we are on the same page regarding the primary objectives you need to accomplish through keyword research services and SEO strategy, we'll communicate with your team during strategy calls.
3. Audience and User-Intent Research
In addition to conducting keyword research, we will examine the demographics of these searchers and the motivations behind the keywords. Our keyword strategy will be informed by an understanding of who your consumers are and why they use particular terms. We'll figure out how to put your company's website right where people are seeking.
4. Keyword Strategy Development
All facets of keyword research services are included in an efficient keyword strategy. It incorporates all of the elements we've discovered along the road, including your company's objectives, the keywords we've gathered, search intent, competitive gap analysis, and more. Here is where we'll work our magic to design a unique approach for your company that will deliver outstanding outcomes.
5. SERP Analysis
The search engine results pages (SERPs) will be examined by our experts for carefully selected keywords. We'll examine the pages that are ranking in-depth. We can gain important insights into what tactics can help you move up in the search results by examining their content, keyword usage, technical SEO, and other ranking criteria.
6. Keyword Identification and Collection
An SEO keyword strategy is built on a foundation of strategic keywords. Depending on your niche, our experts will gather anywhere between 1,000 and 6,000 keywords. These keywords are the cornerstone of your SEO strategy, and they will be used to inform your content strategy, link building strategy, and more. By targeting the right keywords, you can make sure that your SEO efforts are driving the most relevant traffic to your site.
7. Keyword Grouping (Clustering)
The actual job starts once we have a complete list of keywords. Our keyword specialists will organise relevant keywords into distinct categories. The hardest and longest part of our process is right now. We search for the ideal keyword combination for you using our experience. Here, we'll take advantage of every chance to focus on your requirements, objectives, and financial situation.
The core of a successful, continuing content strategy is keyword grouping. Your on-site SEO (content and optimizations) and off-site SEO will be guided by the strategy we develop (link building).
8. Striking Distance Keyword Analysis
Search queries that rank for you on the second or third page of Google are known as striking distance keywords. Your company is really close to appearing on the first page of search results. The strategic relevance of the striking distance keywords to your company will be examined. If so, our keyword research company will develop a custom SEO keyword strategy to put your company on page one.
Final Words
Software for keyword research can offer a list of suggested keywords but typically has few other features. As a keyword services company, we have years of experience assisting companies in a number of industries to increase their website traffic and search engine results.
Services for keyword research that go beyond a list of popular terms are offered by agencies. With the human touch, we are able to comprehend why your customers are looking for particular terms, find untapped potential that could boost your search exposure, and examine your competition to identify chances for your company. Additionally, when the search landscape and your company's needs evolve, keyword services companies give your organisation ongoing help.
Whether you utilise keyword research software or a company, SEO keyword research services are investments.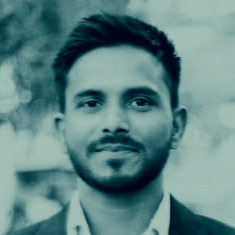 About Raj Kishore A digital marketing consultant at VOCSO. I've been working in digital marketing since 2010 and I am an expert at generating leads online via SEO, Paid Marketing, Social Media Marketing, Email Marketing, Site/Landing Page Testing and Optimization, and Display and Remarketing.