As Indian markets getting more competitive and challenging, certain methods of mass publicity remain as successful as ever. While there are so many different methods for mass marketing, bulk SMS bursts have a unique advantage over other advertising techniques. A bulk SMS service provider helps your company reach out to thousands of target contacts with information while helping your brand retain the subtlety and class expected of a good enterprise. You can select the people you want to reach out to, and use a brief text that relates to the subject at hand without having to interfere with a person's privacy.
Digital media has allowed us to be more socially available, but this also brings in concerns for security. Personal information like a private phone number can be very sensitive, especially since the digital age recognizes each individual number as a unique 'person'. While a single person may have a number of phone numbers in use, each provides your brand a reliable resource for publicity. However, in terms of brand establishment, the bulk SMS service provider must recognize numbers according to individual profiles rather than a random number! Only such a smart system can help your company reach the right people when you send out information on a mass messaging system.
READ ALSO – Significant Success Secrets For Bulk SMS Marketing
The ideal bulk SMS system is one that uses target specific data lists to provide a company the right contacts to reach out to. If you are looking to use an SMS burst to enhance your company's reach, make sure that their data lists identify people according to selected categories to help your brand establish within the right circles. These may be identified as:
(a) Age Groups
Selecting the target groups according to age helps companies reach the right target audience amongst several thousand active numbers. A company selling adventure sports would look for people within a certain age group, while a tourism company selling pilgrimage tour packages will look for an older target audience! Accordingly, your bulk SMS service provider must have data lists according to specific age groups.
(b) Consumer Patterns
Another critical target selection category is according to consumer patterns of the contacts on the list. Most businesses will look to reach out to prospective clients who have previously looked for or have shown interest in goods and services related to their business. However, such lists based on consumer patterns are only available with the biggest service providers with access to critical personal information and profiles of contacts!
Internal Data Lists
Bulk SMS service providers also use your company's internal data lists to reach out to previous consumers. This helps establish your brand better as a consumer is kept up to date about new products or services that you may be providing; while their past interaction with your company is brought to memory in a subtle manner.
Learn, How to increase business leads via Bulk SMS
Bulk SMS is one of the most appreciated marketing services right now to get genuine business leads. Its user-friendly campaign so anyone can send Bulk SMS via PC or mobile.
There are multiple benefits of Bulk SMS marketing for small and large scale industries. It can be used for creating brand awareness, launching a new product or services in the active market, promote business and much more…
But the main concern is how to generate leads from genuine clients and we found some interesting facts.
How to increase Business Leads via Bulk SMS?
Send your services to right audience
Categorize them according to age and gender
Your service should be proper and frequent
Send them special offers with greetings so they can appreciate you
It's free from spamming so no third party will harm you via unwanted pop-ups
Every SMS read within 3 minutes so there are more possibilities of conversion
With a creative content of 3-4 lines, Bulk SMS can leave a great impact on consumers mind to think about your Brand at least 5-10 Minutes. Don't go on sale, try to inform your consumers about the benefits which they are lacking with. Do leave 98% of all information, and lastly, leave an incomplete line or message.
Let's go to step by step…
Bulk SMS Marketing with another medium like Print or radio can produce better results as compared with the single media-oriented campaign.
Collect the target Audience database and follow their behavior with current trends. Trends such as Bellwood, Entertainment, Sports, Sci-Fie, Fitness and more.
Relate such Trends with the needs and create a unique message content for your Audience.
Shot a Trial Message to 3-5% of your Target audience, and evaluate the Campaign.
Evaluation is also a second phase of research. Analyze it with Experts.
After improvement shot another trail SMS slot to 4-5 % of the audience, evaluate its performances, and get ready for the SMS Campaign.
Now you have the strategy how to introduce the idea/benefits of your Products to your Target audience.
Bulk SMS require patients and regular Follow ups even when Audience pays you zero reply.
Having a regular evaluation of every campaign will help you make your next step safe and more productive.
For Evaluation, cold calling on same numbers is an interesting option.
I would suggest Promotional SMS gateway the best and highly accepted route for Promotional purposes. When you have done the complete campaign, it has left a strong impact on your audience.
Remember; do give only 98% of information about benefits because it encourages the Audience to call and ASK for completes it to 100%.
Proper use of Bulk SMS Services targeting with accurate Database can result in a better business.
Using Bulk SMS services with regular followings, and engagements influencing content will encourage your audiences to contact you and ask for more details on the subject.
Summary
This article discusses how bulk SMS vendors can help you reach the right customers effectively by using select target groups.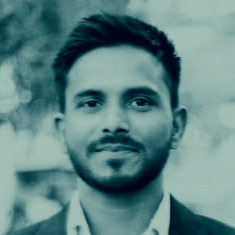 About Raj Kishore A digital marketing consultant at VOCSO. I've been working in digital marketing since 2010 and I am an expert at generating leads online via SEO, Paid Marketing, Social Media Marketing, Email Marketing, Site/Landing Page Testing and Optimization, and Display and Remarketing.