We live in an age of technology and digital marketing has become the order of the day for all online businesses. If you want to keep people loyal to your brand, you need to give them a solid reason to do so. And this is exactly where unique and powerful content jumps in!
Writing great content requires a strong understanding of the topic at hand, and mastery of grammar and vocabulary. But you need more than just that.
The most effective way to get people to land on your page is to be creative and exclusive so that you can entice them to buy from you.
The use of paraphrasing tools is common among digital marketers when they write exclusive and high-quality content.
Paraphrasing tools are very effective and safe to use in digital marketing for a few reasons. Paraphrasing is a good option for digital marketers when they;
Do not have enough time to spend on individual topics.
Are on a shoestring budget to hire new writers.
Are worried about is not that good with words.
Are afraid of plagiarism and other mistakes.
With the help of paraphrasing tools, you can transform an already-written text into a new version without changing its meaning. This technique will greatly help you improve the content quality as well.
There is an abundance of paraphrasing tools on the Internet today, so choosing a reliable tool can be overwhelming.
In this article, after thorough research and testing, we have listed the 10 best paraphrasing tools for your digital marketing.
So let's get started!
Why do digital marketers need paraphrasing tools?
Top 10 Paraphrasing Tools for Digital Marketing
To succeed as a digital marketer today, it's imperative that you create and publish high-quality content. Below are ten paraphrasing tools that can help them with this time-consuming and tedious task.
First on the list of best paraphrasing tools is Paraphrasingtool.ai which is a comprehensive writing and editing tool. It contains the following writing and editing tools;
Paraphraser
Plagiarism checker
Summary Generator
Grammar checker
Essay generator
As its name implies, the paraphraser is the primary and most efficient tool that makes it popular among millions of users worldwide. It is powered by AI to help you rewrite ideas, sentences, and paragraphs while improving your writing. You can use it for writing articles, blogs, business ad copies, and more.
AI-powered rephrasing
Paraphrasingtool.ai is a simple and easy-to-use UI that uses artificial intelligence to comprehend the text properly and improve the content quality. However, no paraphrasing is 100 percent perfect, you need to proofread your work afterward.
But one thing is for sure, you will not find more edits with this rephrasing tool. You can use the tool online for free, and you get quick results without having to spend too much time editing the paraphrased work.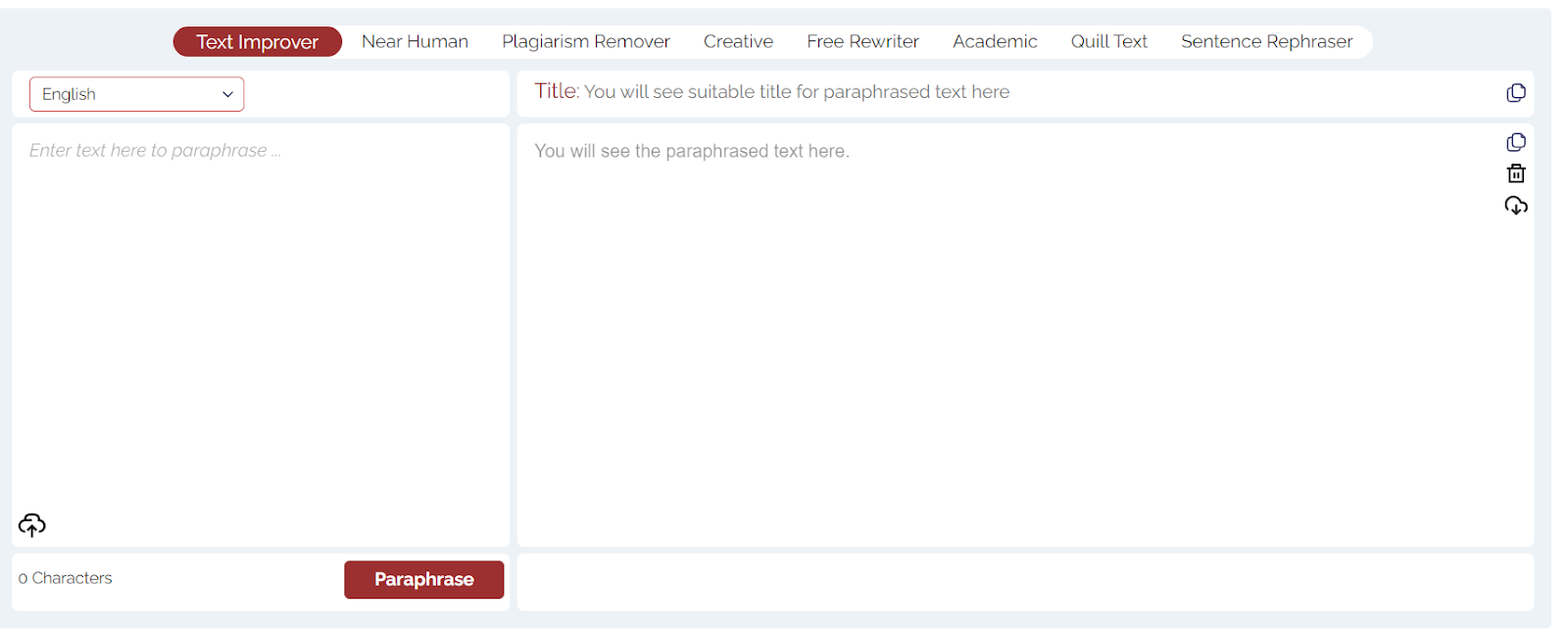 Easy to use
All you have to do is select the writing mode you want to convert your text to and click the "Paraphrase" button. Then you will see all the changes that have been made to your text.
Writing modes
Moreover, its paraphrasing modes help you write in different styles. The paraphrasing modes are;
Text improver: This is the default mode that helps you fine-tune your writing by improving its fluency, structure, and tone.
Near human: This mode helps you make sure the content sounds as natural and human-written as possible.
Plagiarism remover: As the name suggests, this mode rewrites the content in a way that removes the plagiarism in it.
Creative: This mode is capable of flipping the text in a way that gives it a new look.
Free rewriter: With this mode, you can simply rewrite unlimited times without making any changes in the context.
Academic: This mode alters your text to make it sound easy to read. It is particularly good for rewriting academic papers and reports.
Quill text: The fastest rephrasing mode that allows you to rewrite text multiple times until you're satisfied with the results.
Sentence rephraser: This mode rephrases the content sentence by sentence by offering ten different suggestions per sentence.
What else makes Paraphrasingtool.ai stands out in the list is its advanced features such as synonym changing, title generation, and overview writing.
Synonym changing feature
The synonym-changing features allow you to change the words in your results that were replaced by synonyms. If you want to change the spun words in a sentence, you can double-click the word and the drop-down menu will be displayed that allows you to add or remove words.
Generates titles
While paraphrasing the content, the tool automatically generates the titles for the rephrased content. There is no other rephrasing tool that offers this feature.
Get a quick overview
Well, generating a summary of rephrased content is no more challenging. Simply click on the overview button right at the bottom to get a quick overview of the content.
No grammar mistakes
This is probably the most accurate paraphrasing tool out there. Simply reading the spun sentences reveals the quality of the rephrases. The tool rephrases the text using AI that ensures no grammar, spelling, or punctuation mistakes.
Free usage
As mentioned, it is a free rephrasing tool, especially for informal writing. The free version offers a 1000 paraphraser character limit, synonym changing options and 6 paraphrasing modes, 2 sentence suggestions with the sentence rephraser mode, title, and overview generator.
Premium plan
The Premium package is ideal for users dealing with bulk content. It offers 10,000 characters per submission, all writing modes, 10 suggestions per sentence, more definition & synonym suggestions, a text summarizer, and a translator.
The premium plan includes an all-in-one executive and only paraphrasing tool for affordable prices.
Paraphrasing Tool: $20/month
All-in-One: $30/month
AI article spinner is another one of the best paraphrasing tools for digital marketers because it helps to rewrite your content by using intelligent AI algorithms so that it becomes more readable and exclusive than ever before!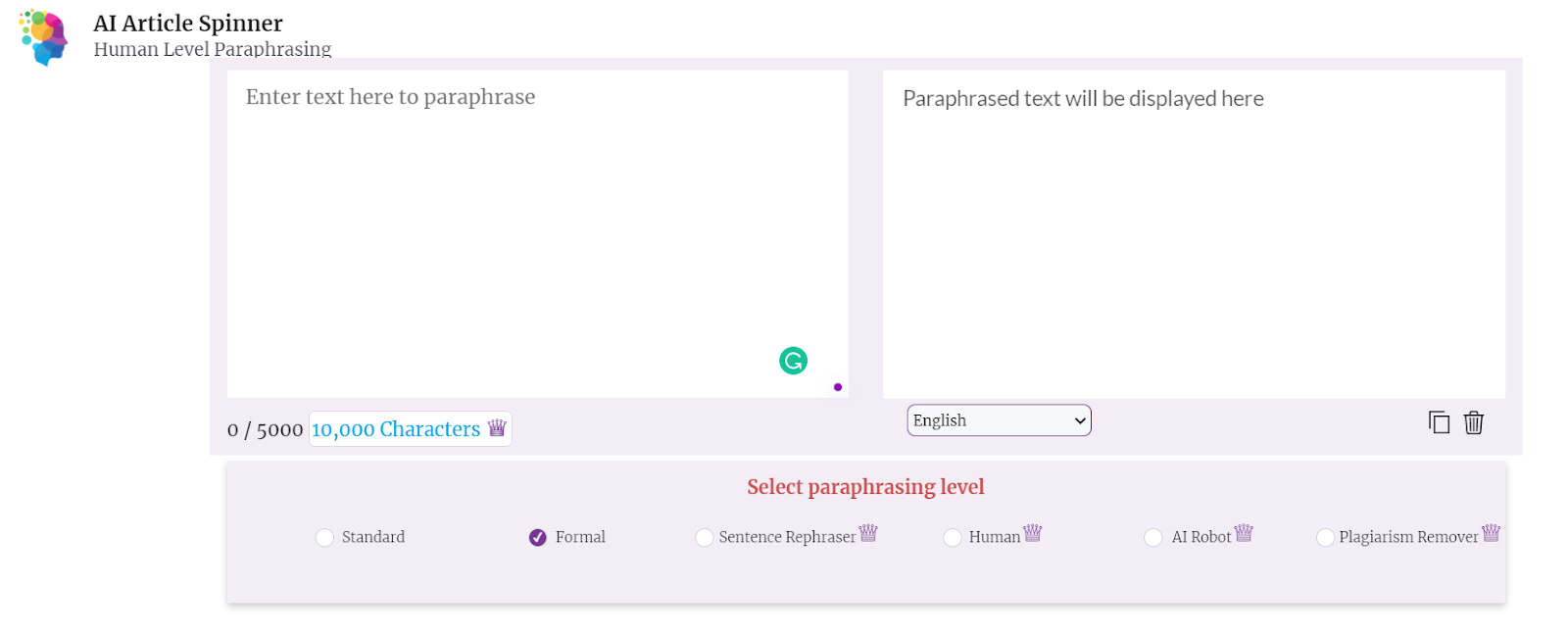 Different writing modes
You don't have to worry about writing any type of content as it allows you to compose everything without even leaving the website – thanks to its different paraphrasing modes.
These modes are;
Standard: This is the default mode of this paraphrasing tool. It only changes a few words, making the sentences flow better and sound easy.
Formal: It is a perfect mode for formal writing such as business and academic papers and reports.
Sentence Rephraser: This mode allows you to rephrase sentence by sentence by offering you suggestions for different ways to say the same thing.
Human: Using this mode, you will get the human-level content quality which means the spun text looks more natural and looks like it is written by a professional writer.
AI robot: This mode does the major changes in the original text by shifting words and restructuring sentences.
Plagiarism remover: As the name suggests, it rewrites to avoid plagiarism occurrences.
Easy to use
You just need to paste your text into its interface and tab on the " Click to Rephrase" button. The machine will take care of everything else while you get back to doing something else!
Better character limit
You can rephrase 5000 characters for free with this tool. With its premium plan, you can rewrite 10,000 characters at once.
Premium plan
Despite the best paraphrasing capabilities, this tool offers most of its features with a premium subscription. Only 2 paraphrasing modes are free while others come with the premium plan. However, its premium plan is quite adorable as well which makes it stand second on the list of best paraphrasing tools.
Its premium includes two plans;
Monthly: $10
Annual: $5.75/Month
Essayrewriter.co is a simple solution for rewriting content into more readable and fine text. This is an efficient paraphrasing tool but is also known as an anti-plagiarism tool – allows you to write plagiarism-free content.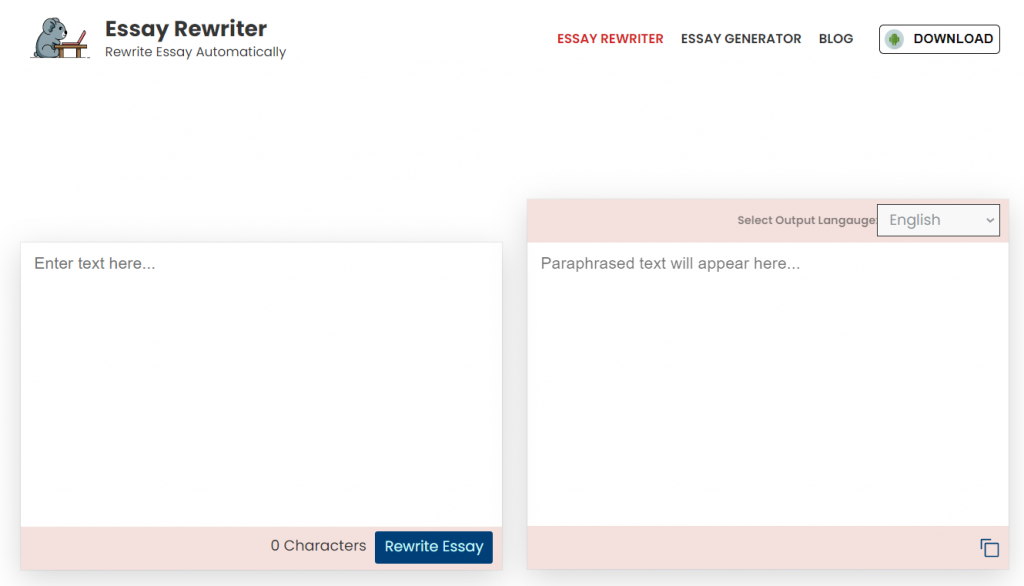 This tool is a reliable option for all digital marketers who want to skyrocket their sales quickly with the help of high-quality content. It helps you to rewrite your content in the same way as the original author wrote it so that you can use it on your website.
Simple paraphrasing
With a single click, this tool allows you to turn an article or old blog post, or any other piece of text into a fresh and unique version, which saves you time and effort. The best part is that it changes the words and phrases sufficiently without changing the actual context.
Insane word count
This tool contains simple paraphrasing features, but its insane character limit compels us to include this tool in the list. You can instantly spin or rewrite the content of about 20,000 characters at once.
Unlimited free usage
This tool is free and easy to use, but it does not offer advanced paraphrasing modes and additional features. But if you are looking for a simple yet effective paraphrasing tool that can help you avoid plagiarism, Essay Rewriter is ideal for you.
No sign-up/registration
There is no need to sign up or register to use the rewriter. It is a simple web-based paraphrasing tool that can be accessed on any device using a web browser.
As the name suggests, Paraphraser.ai is another AI-powered paraphrasing tool that helps you create your content or blog post in a better, more attractive way by rewriting it for you.

The tool uses advanced algorithms powered by Artificial intelligence and machine learning technology to analyze your content and then transform it into something fresh and engaging.
One-click rephraser
Similar to Essay Rewriter, this tool also offers simple one-step paraphrasing to automatically generate unique content while respecting formatting rules, writing, and language style of your content source material.
Professional and accurate results
This easiest rephrasing tool or article spinner consumes content and summarizes it in a new way, which is not only accurate but also sounds professionally written. This helps you achieve better results quickly without having to invest time in researching and manually rewriting.
No registration or sign up
With this paraphrasing tool, you can enjoy unlimited paraphrases without any sign-up or registration process. Open the website and start rephrasing in no time.
Completely free
Even though it provides unlimited rephrases, the good news is that it is completely free to use, with no premium plan strings attached. It means that there are no limits whatsoever to how many times you can rephrase with this tool.
Reduce text complexity
With the paraphraser.ai's paraphrasing tool, you will notice a huge difference in the results. Basically, it makes the text easy to read by replacing complex words with simpler ones.
5. Plagiarism-fixer.com 
Plagiarism fixer is an ideal tool for digital marketers as it has been developed to help you fix all the plagiarism issues in your content.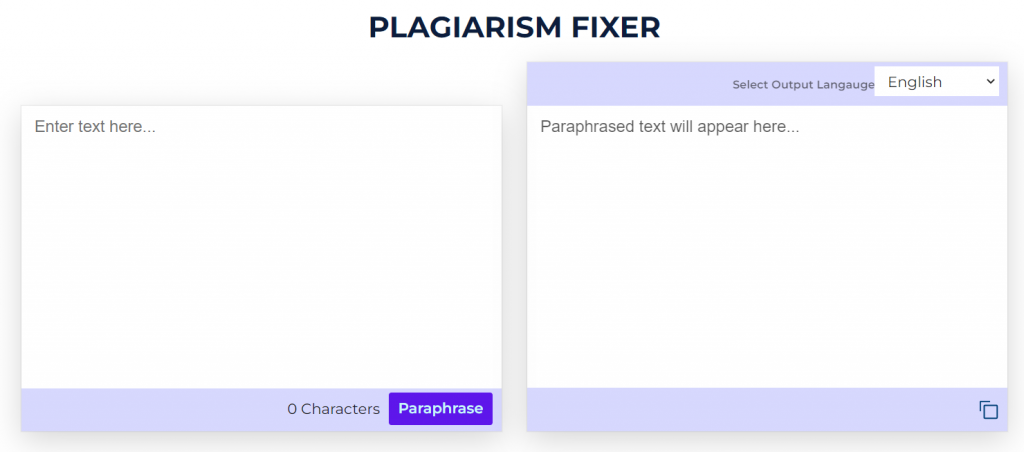 Well, it is a paraphrasing tool to make your content unique. The plagiarism-free content will attract more people to your site, which in turn can increase traffic and sales for your business. And this tool helps you get there.
100 percent plagiarism-free results
The article rewriting tool or plagiarism fixer uses advanced technology with massive databases with built-in dictionaries and synonyms and suggests the right alternative words you can replace with. Use this tool and you will get 100 percent original, unique, and plagiarism-free content.
Best for
This tool works best to rewrite plagiarized material for social media posts, emails, and other forms of marketing materials.
Easy, simple, and free
All you need to do is copy and paste the content in the input box and click on the fix plagiarism button. The tool will do the rest of the magic spin and you will get plagiarism-free content as output for free. There is no fee or premium plan for using this tool.
Copy/download results
Once you get the rephrased text, you can copy or download it to share or use it anywhere you want.
Another fantastic resource on the list of best paraphrasing tools is Neural Writer. You will love its simple interface and ease of use.
Two paraphrasing modes
It gives you two modes to rephrase the text. You can choose from two different options: light or medium paraphrasing.
Light – for making a few changes
Medium– for making moderate changes in the text
Light paraphrasing means that the software will generate new content by making slight changes to it. Medium paraphrasing means that it makes moderate changes in the original text so you do not have to add extra information to the article yourself.

Powerful and Free
The online paraphrasing tool can be used to create unique texts. Additionally, this tool can also be used to change words with synonyms, as well as to rewrite whole phrases with the help of AI for absolutely free of cost.
Multiple languages
The plus point of this rephraser, which sets it apart from others, is that it can paraphrase the text in more than 25 different languages.
Softo.org is another paraphrasing tool that can help you to rewrite any text into a unique paraphrase in the shortest time possible.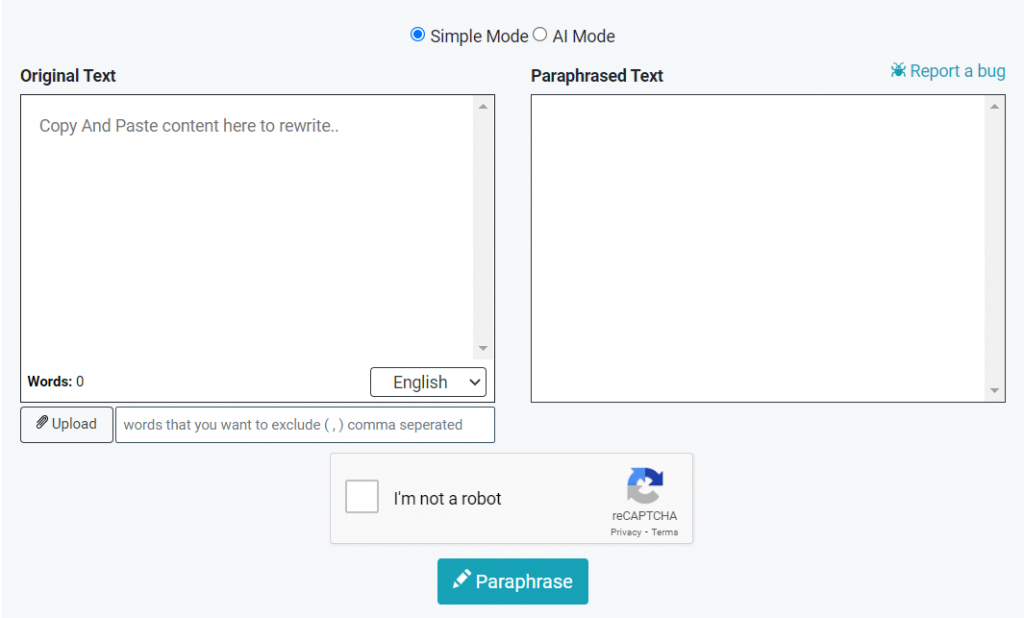 Fastest paraphrasing
Softo.org is an excellent paraphrasing tool that allows you to write original content in seconds, without having to write sentences or paragraphs yourself.
Paraphrasing modes
You just type the ideas you want to rephrase, and Softo.org will do the rest for you. It offers two modes to rework your content; simple mode, and AI mode.
Simple mode: It analyzes the ideas and simply rewrites them by flipping some words around.
AI mode: It rewrites by making significant changes while using advanced algorithms like machine learning and natural language processing.
Text uploading
Besides copy-pasting the text as input to get started with this rephrasing tool, you can also upload the text files from your system.
Word exclusion features
This feature allows you to exclude the words that you do not want in rephrases. Mention all the words in the given bar below and separate them with commas.
Other text editing tools
What makes softo.org the best choice for anyone like a student, webmaster, professional, or freelancer is the plethora of other writing and editing tools. It offers more than 215 free tools developed from advanced algorithms and techniques to make your life easier.
If you are looking for a pretty simple and straightforward paraphrasing tool then Linguix is the one you should go for as it has been tested by many people and proved to be reliable.
Free chrome extension
Linguix is a free paraphrasing website that also comes with a free chrome extension so that you can integrate it into your work files, without having to open the tool again and again.
Standard paraphrasing
This paraphrasing tool allows you to rewrite in one standard mode but you will be amazed at the outstanding and human-readable feedback.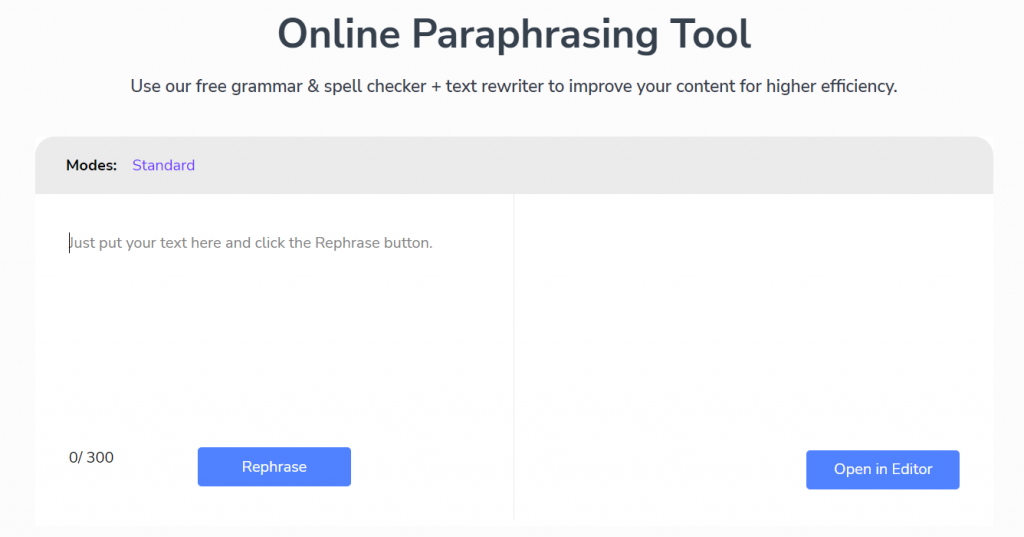 Best paraphrasing results
The best thing about this tool is that it doesn't require any manual work. You just need to paste your text in the box and Linguix will do all the rest for you. The text quality is also quite good compared to other tools available on the internet.
Readable and accurate rephrases
Digital marketers will find this tool more useful to work on website content with high accuracy and readability. The tool is equally helpful for writers, bloggers, and students to use.
With the outstanding rephrase tool you have access to a wide variety of features. There are several ways to customize your output with this tool.
Paraphrasing levels
You can keep or change the paraphrasing level to low, medium, and high.
Low – edits the text a bit.
Medium – moderately alters the text.
High – Completely restructures the text.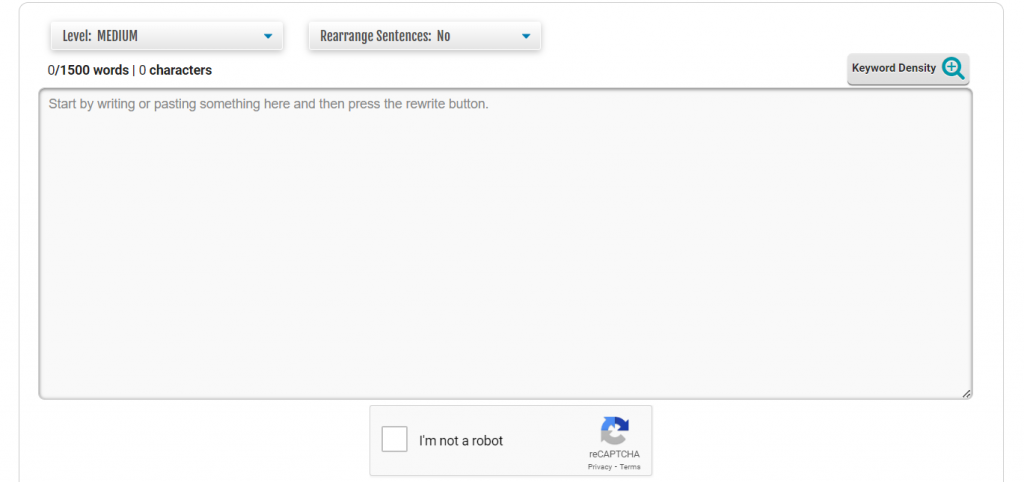 Sentence rearrangement
With this exceptional feature, you can rearrange the sentence structure by selecting the yes or no option. In addition to these mind-blowing features, you can also choose custom synonyms if you want to give your output a more unique feel.
Keyword density checker
Alongwith paraphrasing tool, this tool allows you to check the keyword density with its keyword density checker while staying on the same page. The tool is ideal for bloggers and digital marketers since it allows you to check whether the keywords are positioned accurately and naturally in the text.
This list also includes Outwrite Paraphrasing Tool, a paraphrasing tool that uses artificial intelligence and machine learning to modify words and phrases without altering the way the text is written.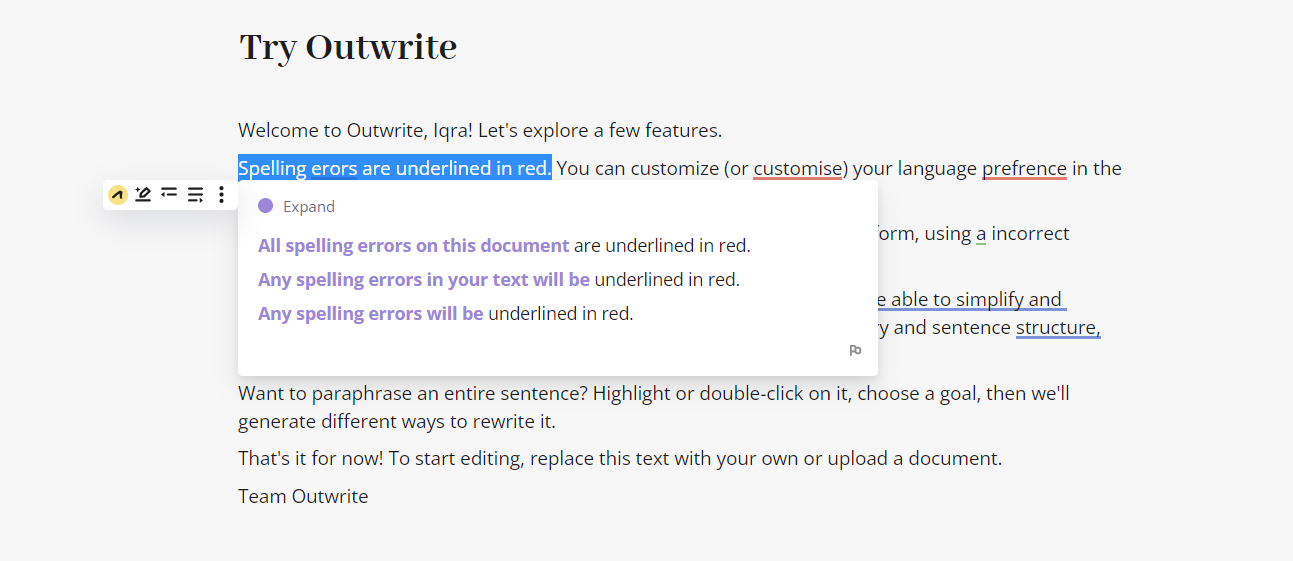 Using Outwrite will help you rewrite your phrases in a way that makes them easier to comprehend.
You can also double-click on a sentence if you don't think it makes sense or you have trouble understanding the statement, choose your writing goals, such as whether you want to boost fluency or word count, and Outwrite will do the magic flip in a matter of no time.
Final Thoughts
When it comes to creating content for marketing purposes, it should not be too complicated or hard to understand, because you are going to have a lot of people out there who are just looking for something that will help them. . The key thing is to keep the content simple and easy to read so that a broader audience will be able to read it, inspired from it and ultimately buy from you.
Being a digital marketer, you have tons of things to focus on, and creating high-quality, easy-to-read, and inspirational content gets challenging. Here, online paraphrasing tools come in handy. Paraphrasing tools are software that offers multiple methods for creating new content from old pieces. If you are struggling to find a reliable and efficient paraphrasing tool, we have gathered some options for you.
The above-mentioned sources are some of the top best tools you can use to rephrase content for your website, blog, articles, and more. High-quality, unique, and error-free content make a huge impact on your digital marketing efforts. These paraphrasing tools play a significant role to help you create the exclusive and best content for your marketing needs.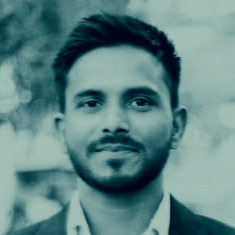 About Raj Kishore A digital marketing consultant at VOCSO. I've been working in digital marketing since 2010 and I am an expert at generating leads online via SEO, Paid Marketing, Social Media Marketing, Email Marketing, Site/Landing Page Testing and Optimization, and Display and Remarketing.