If you've ever had the chance to work in customer relations, you might know how most CRM developers are keen to deliver natively integrated solutions to their clients.
The point here is — integrating CRM software with other IT resources utilized by a company is essential to derive its maximum benefits. Automated reporting software delivers crucial reports to all stakeholders to help them make quick decisions in real-time. Thus, it has emerged as an indispensable service tool for organizations, requiring integration with CRM at the earliest.
In this post, we shall look at the benefits of integrating CRM with automated reporting software. So, let's get started.
Benefit #1: You can track your customers comprehensively
While CRM software gives you critical insights into customer behavior, automatic reporting software ensures that you know all-powerful business metrics. Combining the two has the undeniable benefit of tracking your customers more comprehensively.
82% of companies already trust CRM data for sales reporting. Thus, enterprises must cultivate the same culture for solid growth.
On one end, your CRM software will present a 360-degree view of customer relationships. And, on the other, by utilizing some high-performance APIs, the automated reporting software will fetch the same information and deliver direct reports to you.
Benefit #2: You get better data consistency
It's not that automated reporting software does not deliver any customer information at all.
In fact, in many cases, both the CRM and the reporting software generate repetitive information and reports, respectively. Experts predict that there is duplication of almost 18% of data in CRM systems. But then why is integration recommended between the two?
Because data duplication in itself is not the real problem. The problem arises when data silos come into the big picture.
Imagine a group of workers updating or checking customer data on the CRM software while the other group does the same with reporting software.
Since the congruence between the two groups is absent, duplication occurs, and chances of incorrect reporting also increase.
But when an automated reporting software integrates with a CRM platform, the CRM data gets reported periodically and is accessible to all team members. This way, duplication becomes a thing of the past, and reporting is much more accurate.
Benefit #3: You leverage increased dynamism in your organization
Integration between CRM and automated reporting software ensures real-time delivery of customer information.
It allows managers to make strategic decisions on the go, which in turn benefits conversions.
Long story short, integration reduces the completion time for crucial process cycles like those involved in contract approvals.
Accessibility to customer information gets much better, and consequently, the workers can update tasks well in time.
Benefit #4: You pay no extra training costs
CRM and automated reporting software, being two different IT resources, require due training before professionals can start using them. But, once companies go in for integration, it becomes easier and quicker to train employees.
Training of employees is a noticeable issue because it ultimately translates as an increase in IT overhead expenses. So, by reducing the hours devoted to such skill training, companies also benefit on the financial front.
Benefit #5: You get a significant boost in analytics
A fully integrated system is an analyst's paradise.
When your analysts receive timely customer-related updates via the automated reporting software, they can derive the required insights in real time. These insights make it easier to strategize for better reach and marketing.
Ultimately, it increases customer satisfaction levels and sales outcomes as well.
Benefit #6: You establish effective collaboration between your teams and stakeholders

The integration of CRM with automated reporting software also ensures that the workforce remains well-connected.
Since there are no data silos created in such situations, all key stakeholders are also aware of the company's position by continuously analyzing the latest metrics.
So, it is easier for everyone to collaborate and contribute to customer care strategies because practically everybody is on the same page.
What is CRM integration?
CRM integrations are essential for anyone using dedicated CRM software. They allow you to connect your CRM software to third-party applications, like your email provider, contact forms, and communication tools.
This way, you can keep all of your customer information in one place and avoid having to switch between different applications. CRM integrations make it easy to track your customer's activity and follow up with them in a timely manner.
How do CRM integrations strengthen your business?
CRM integrations are the best way for businesses to make the most out of their CRM software. With a single integration, organizations can automatically update their customer records as new information becomes available. This eliminates the need for manual entry and ensures that all records are always up to date.
Additionally, CRM integrations make it easier for business owners to automate tasks that would otherwise need to be performed manually. This saves time and money because it eliminates significant overhead costs associated with manually updating customer records.
Top benefits of integrating key business processes into a CRM system
The integration of key business processes is the cornerstone of CRM and provides numerous benefits for businesses. By integrating key business processes, businesses can improve customer satisfaction and loyalty, increase efficiency and productivity, and gain a competitive edge.
1. Phone
CRM integration with the phone system helps to record call details and contact information in the CRM for future reference and visibility. This capability also streamlines income by automating the process of recording payments and customer interactions. In addition, CRM integration can help to improve customer satisfaction by providing a more efficient way to track and manage customer inquiries and complaints.
2. LiveChat/Chatbots
Chat Capability is more common. Any organization can benefit greatly from CRM integration with a chat program or chat feature integrated into its website. This allows organizations to communicate with their customers in real-time and helps to build better relationships. Customers can get their queries answered quickly and easily, and organizations can keep track of all conversations. This also allows organizations to upsell and cross-sell products and services.
3. Email
Since email is the primary form of communication for salespeople, using it from within a CRM eliminates the need for them to log into numerous systems and puts all of their communication in one place.
This allows salespeople to be more efficient and effective in their outreach, as they can easily track all email correspondence and quickly reference any information they need. Additionally, by keeping all communication within CRM, salespeople can be sure that nothing falls through the cracks and that all customer interactions are properly documented.
4. Prospect or Lead Management
Prior to loading into the CRM Sales Automation system, leads created by external systems should be analyzed to see if they have previously interacted with the company, are past customers, or both. Based on qualifying criteria including the source, social media, demographics, and psychographics, leads can also be evaluated, categorized, and scored. Enabling your sales force to concentrate on the right leads at the right time with the appropriate information at their fingertips, increases efficiency and production.
5. Sales Forecasting
Businesses have different needs for forecasting sales. It is important to keep the forecast information specific to a certain time period and fully integrated if at all possible. Real-time sales data is essential for short-term forecasts, but long-term predictions require historical data as well. That's why having a consolidated view of all sources of data is so important.
6. Sales & Marketing Analytics
Tools for sales and marketing analytics incorporate a variety of data from sources like CRM, ERP, social media, surveys, website traffic, and more. These tools help organizations to better understand their customers and prospects and make more informed decisions about how to market and sell to them.
By understanding customer behavior and preferences, sales and marketing teams can create targeted campaigns that are more likely to result in conversions. Additionally, these tools can help to track the results of marketing campaigns and identify which ones are most effective in order to optimize future efforts.
7. Business Intelligence, Reports, and Dashboards
Business intelligence, reports, and dashboards need immediate access to all company-wide data that is stored in both on-premises and cloud-based systems and applications. Smart integration of on-premises and cloud data sources is essential to provide BI tools with the data they need in a timely manner.
The right approach for integrating on-premises and cloud data sources will vary depending on the specific needs of the organization. However, smart integration is essential to provide BI tools with the data they need to be effective.
8. Contact Management
The benefits of integrating your CRM system with your ERP system are simply too many to count. Early, regular customer input helps streamline marketing and service efforts. In addition, integrating smartly will ensure data is kept in sync between the two systems and help eliminate duplication of customer records.
9. Case Management & Customer Satisfaction
A CRM system is all about managing your interactions with your clients, as the name implies (and contacts). Employees with a 360-degree perspective of the customer and their interactions are able to use this information to improve customer relationships. In order to maximize the potential of a CRM system, businesses need to ensure that their data is clean and accurate and that employees are properly trained on how to use the system. When used properly, a CRM system can be a powerful tool for improving customer relationships and driving sales growth.
10. Sales & Marketing Automation
With automation and integration, your CRM system should be able to eliminate many of the mundane, repetitive tasks such as collecting data and processing it. This allows your staff to concentrate on more difficult tasks. There is a lot of potential in CRM systems, with most CRM systems having limited email marketing capabilities.
Your CRM system needs to integrate with and have access to data from other ERP and CRM applications. Once information is collected or entered into these applications it can be analyzed for its value.
11. Workflow and Approvals
For business owners, it can be difficult to break into a new market as the competition is fierce and costs are high. With complex project applications and high-traffic pages, these same entrepreneurs often find themselves pouring hours into tasks that just don't move forward. A way around this is automating the process. Prebuilt workflows can be used when one application needs to communicate with other applications seamlessly.
Workflows are used in both your CRM and ERP systems. Other edge applications connected to your CRM may also offer workflow engines. Additionally, you can create unique workflows in your integration middleware, edge application, and CRM (if used). Together, they allow you to at once save time while accelerating growth.
12. Social Media Management Marketing
With CRM software, you can see what your consumers are "sharing" and "engaging" with most on the social media platform. It's important to be able to see this so that you can adjust your strategy for the overall success of your product or service. Social media marketing is crucial to a lot of businesses, but if you use CRM software already, it actually makes it easy to find out which of your products are more successful than others so that you can integrate them into your future marketing plans.
13. Personal and Business Calendar Sync
The bidirectional syncing of employee calendars with their CRM schedules is important in the customer experience. Customers do not need to wait for employees to be available for service, nor do employees need to worry about being at work during what would otherwise be off hours. In addition, it saves both times and increases employee productivity by ensuring that schedules are adhered to.
14. Mobile Devices and Applications
Integration with CRM and ERP data and processes is necessary for mobile devices and applications used by staff, suppliers, and customers. This enhances the consumer experience overall, boosts employee efficiency, and allows vendors to self-serve.
15. Sync and Share files
It may be more efficient to use a CRM application with a synchronization platform and conduit for numerous business apps. You provide a single point of access for the information within your company by integrating a CRM application with your enterprise apps. Individuals will have less work to do as a result, freeing up time for other activities. Additionally, you can import Excel worksheets, synchronize email accounts, and access file shares.
16. Call Center Automation
Multiple systems are frequently used and accessed at call centers, which can be confusing and reduce staff productivity. The total customer experience and employee efficiency are enhanced when CRM is integrated with other apps into a single user interface.
17. Management of contracts and proposals
The cloud-based CRM solution comes with a document signing interface. You can easily transfer your documents from any system, including the one provided with the Cloud CRM. When you send agreements and proposals, you can sign them directly from the CRM platform. From this interface, you can track progress across multiple contracts and negotiate on their behalf with your employees and contractors – all through access to this software.
18. E-commerce Systems
A platform for e-commerce is a must if you want to sell your products on the internet. When you build a website, you already have the foundations for an e-commerce platform in place. The challenge is getting people to stick around. To keep them browsing through your site, Integrate it with CRM software. This will make customers feel like they are in control of their shopping experience and this way they'll be more likely to buy something or sign up for your mailing list.
19. Opportunity to Order process
Users can find the clients who are most likely to make purchases by qualifying the opportunities, commonly known as lead scoring. This helps to optimize your sales process and streamline sales and marketing.
Streamlining the Opportunity to Order procedure will increase cash flow. Closed opportunities may automatically produce orders, or orders may be transferred from CRM to ERP or an order management system.
To assist seal deals, access current product availability. This includes inventory that is managed by third-party vendors and virtual inventory.
Before approving an order, check the status of the account billing in ERP.
View an order's estimated delivery or order fulfillment dates.
View service delivery calendars and timetables, and book or schedule dates.
20. Event Management
CRM and event management software integration will give you access to information to help you understand how the attendance at the event and the sales funnel are related. Additionally, it offers insightful information on the connections who attend your events and how you can maintain stronger relationships with them in the future.
The procedure can be made simpler by integrating CRM with a webinar, virtual event, or virtual meeting platform. You can quickly remind people on your contact list to register for the event, build targeted follow-up marketing, and generate detailed funnel data to determine the event's return on investment.
At trade exhibitions, CRM integration with a business card scanner system allows for speedy contact and lead registration. Send information about the business, contacts, and past, and present opportunities in the CRM automatically to the staff members at tradeshows.
Most Recommended CRM Solutions for 2022
The following are some of the most recommended CRM Solutions for 2022
Salesforce (Best for Small Businesses)
Monday.com Sales CRM (Best for Project Management: )
Pipedrive (Best for Visual Sales Pipelines)
Zendesk (Best for Complete Customer Life Cycle)
Oracle NetSuite CRM (Best for E-Commerce)
Keap (Best for Ease of Use)
Freshsales (Best for Communication)
HubSpot CRM (Best for Integrations)
Zoho CRM (Best for Remote and Hybrid Teams)
Quickbase (Best for Cross-Platform Integrations)
Sage CRM (Best for Customer Support)
Insightly (Best for Customization)
SugarCRM (Best for Midsize Businesses)
The bottom line
Seamless integration between CRM software and third-party applications is the key to customer management. Besides, it has multi-dimensional benefits, as stated above.

So, in the interest of your company's future growth plans, you'd want to establish this integration as priority.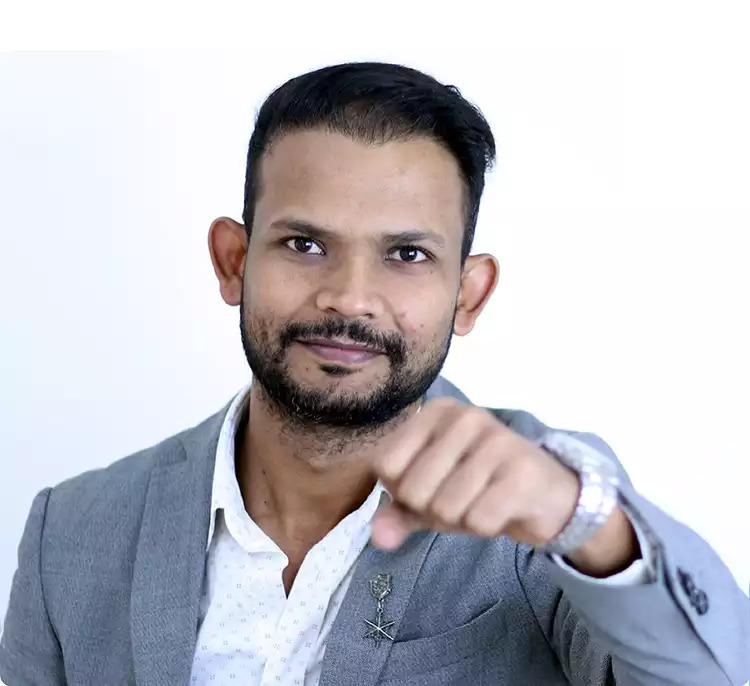 About Deepak Chauhan Hi, I am Deepak Chauhan, a Digital Marketing Strategist. I'm the CEO & Co-Founder of VOCSO Digital Agency, a creative web design, development, and marketing agency based in India & USA.