There is a reason why successful people were able to do what others failed to do. Especially in entrepreneurship, there is so much to be learned from veterans. The brands we know today was simply an idea somebody decided to pursue. They took the roads less traveled that helped them reach their goals and along with that build legacy.
Jeff Bezos' Amazon. Jack Ma's Alibaba. Pierre Omidyar's eBay. Nick Swinmurn's Zappos are all eCommerce success stories that aspiring entrepreneurs can draw inspiration from.
While there is plenty of content floating online that speaks about 'how to improve conversions', 'how to increase traffic', 'how to curtail cart abandonment rate' and so on, there is very little that speaks about how to stay motivated as an eCommerce entrepreneur.
This post is a summary of all the best sayings that you will get to hear from successful eCommerce entrepreneurs.
Here you go.
#1. Jeff Bezos on Customer Experience
 "If you do build a great experience, customers tell each other about that. Word of mouth is very powerful."-Jeff Bezos, Founder of Amazon.com
Even in the age of social media, word of mouth publicity holds immense power. The only difference is that, instead of talking to each other face to face about their opinions, customer share their feedback online. We see them in the form of customer reviews, star ratings, social media rating and so on. So, as an eCommerce entrepreneur don't take the power of your customer experience and its ensuing feedback for granted. They can make or break your brand.
#2. Seth Godin on Brand Positioning
"The reason it seems that price is all your customers care about is that you haven't given them anything else to care about."-Seth Godin, American author, Entrepreneur, and Marketer.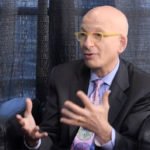 As a budding eCommerce entrepreneur, the lure of offering cheap prices to gain market share could be strong. But, that could cost your brand positioning. World's leading brands like Apple, BMW, all charge a premium price. Still, they command the loyalty of their customers. The only differentiator is the level of customer service and the quality of products that you offer. Ace those two elements, and your business would be on the fast lane to success.
#3. Bob Willett on omni-channel commerce
"The sooner we drop the 'e' out of 'e-commerce' and just call it commerce, the better." – Bob Willett, former President of Best Buy International and CIO of Best Buy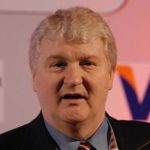 eCommerce retailers often make the mistake of restricting themselves to just one selling medium, that is their own website. While eCommerce runs solely on the website, it should not be a dead-end for business expansion. Retailers should dare to experiment on other channels like social commerce, mobile commerce or even drop-shipping to maximize their revenue.
#4. Joel Anderson on Digital Marketing
"You can't just open a website and expect people to flood in. If you really want to succeed you have to create traffic."- Joel Anderson, Walmart CEO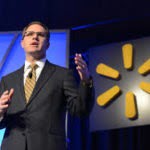 You cannot put up a billboard for an online business! That is where digital marketing comes into play. Digital marketing helps you target and re-target ads at specific users that will fetch their attention, kindle their interest and turn them into paying customers. Traffic is a quintessential factor for digital marketing. SEO, SMO, PPC activities help bring in traffic which results in more business acquisition.
#5. Meg Whitman on Customer Support
"Communications is at the heart of e-commerce and community."- Meg Whitman, President and CEO of Hewlett-Packard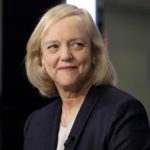 Serving customers in a virtual environment is tricky. It is even trickier for customers to transact with online businesses. eRetailers can make things easy for customers by providing ample customer support. Customer support can be in the form of live chat, toll-free calls, email support or even through social media. The bottom line is, your business must be easily reachable for the customer in any medium that is convenient for him/her.
#6. Jack ma on Customer Trust
"For eCommerce, the most important thing is trust." – Jack Ma, Founder of Alibaba, Investor & Philanthropist.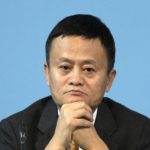 Customer trust is a fragile thing. Businesses spend decades building a reputation of being trustworthy and lose it in moments. For eCommerce businesses, trust is the very foundation upon which the brand is built. Trust can be earned by demonstrating that your business takes customer security, their privacy and their experience with the brand seriously. Little signals like an HTTPS address bar, SSL certificate encrypted checkout pages and trust seals/badges help reinforce customer trust.
#7. Neil Patel on the power of Content
"Create content that teaches. You can't give up. You need to be consistently awesome."– Neil Patel, co-founder of Crazy Egg and KISSmetrics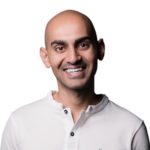 This is the era of content-driven commerce. Customers prefer to consume a lot of content about any product or service before they decide to make a purchase. Content helps create product awareness, nurture interest and leads to informed decisions that strengthen the customer-business relationship. The fact that every entrepreneur must bear in mind is that content takes time to drive traffic, conversions and leads. Don't give up after publishing few blogs and not seeing any results.
#8. The Flipkart Duo on Faith
"We were not thinking about numbers then, but we knew something big can be built out of ecommerce."- Binny Bansal and Sachin Bansal, the founders Flipkart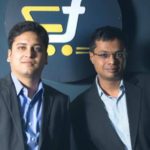 Entrepreneurs are people of eternal faith and optimism. They have an unshakeable faith that their idea will mature into a business and that business would grow into a successful revenue model. But, if you start working the formula behind, starting from the revenue figures, you may not go very far. In fact, you might miss out on most things like a great product, customer service and a greater-than-life vision that propels the business forward.
Every successful eCommerce entrepreneur was once just another person with an idea. But, they fuelled their ideas with sincere efforts that have turned them into success stories. Each of these success stories has plenty to learn from too. We brought to you some such pearls of entrepreneurial wisdom with this blog.
If you have anything more to add to this list of takeaways, please do feel free to let us know.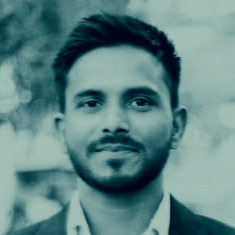 About Raj Kishore A digital marketing consultant at VOCSO. I've been working in digital marketing since 2010 and I am an expert at generating leads online via SEO, Paid Marketing, Social Media Marketing, Email Marketing, Site/Landing Page Testing and Optimization, and Display and Remarketing.