It's 2020. You're on board with this eCommerce thing that's making people good money. But does it come with a blog?
If you have an eCommerce store but not a blog, you're already playing catch-up. Brands all over the world have blogs, from eCommerce head honchos themselves to independent sellers.
If you need all the help you can get when it comes to getting your name out there and building a trusting relationship with your customers — blogs help you do it. Running a blog means you don't need to spend as much money on paid advertising, you get the chance to rank higher and more consistently on Google, and you can also use your blog to build more inbound links to your store.
Convinced? Let's take a look at how you can use your blog to drive traffic and get those sales up.
1. Use your keyword tool to generate content ideas
One of the most significant issues eCommerce store owners tend to have is generating content ideas for their blog. What should we write about?
Take a look at your current keyword ideas. Short tail keywords don't work too well for eCommerce stores because they aren't too specific. For example, "mans leather jacket" doesn't really tell us much about a customers intent.
On the other hand, "mans black leather jacket for eighties night" tells us that a buyer is ready to make a purchase. Go for the long tail keywords that have a commercial intent, and then figure out your content ideas from there.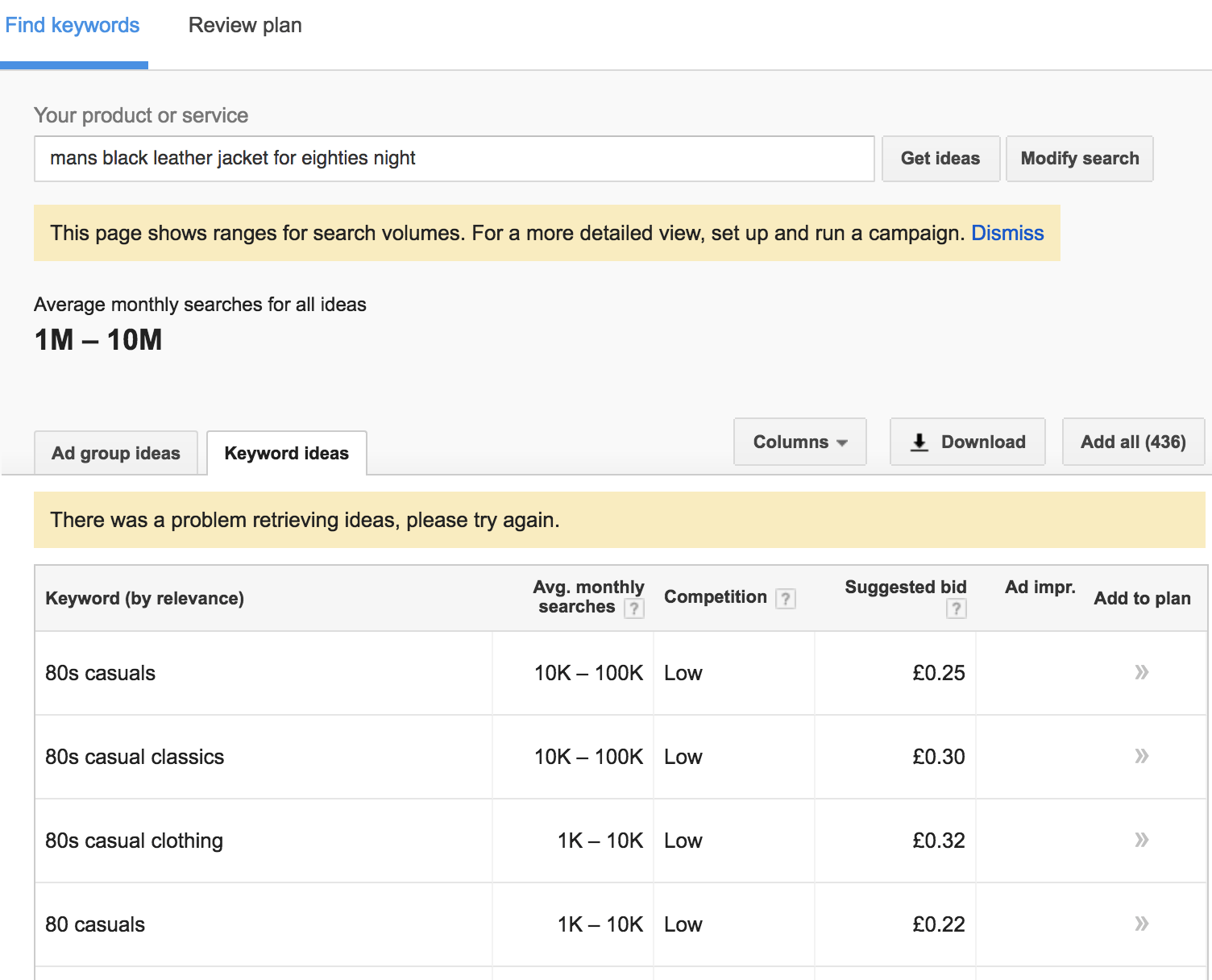 Researching keyword ideas in Google Keyword Planner

You might do this kind of keyword research if you were running a fashion blog. For example, check out the screenshot below. To make sure Asos targets the right customers (buyers who are ready to make a purchase), it needs to be specific with their long-tail keywords so that it's matching the intent of the customer who's using search terms on Google.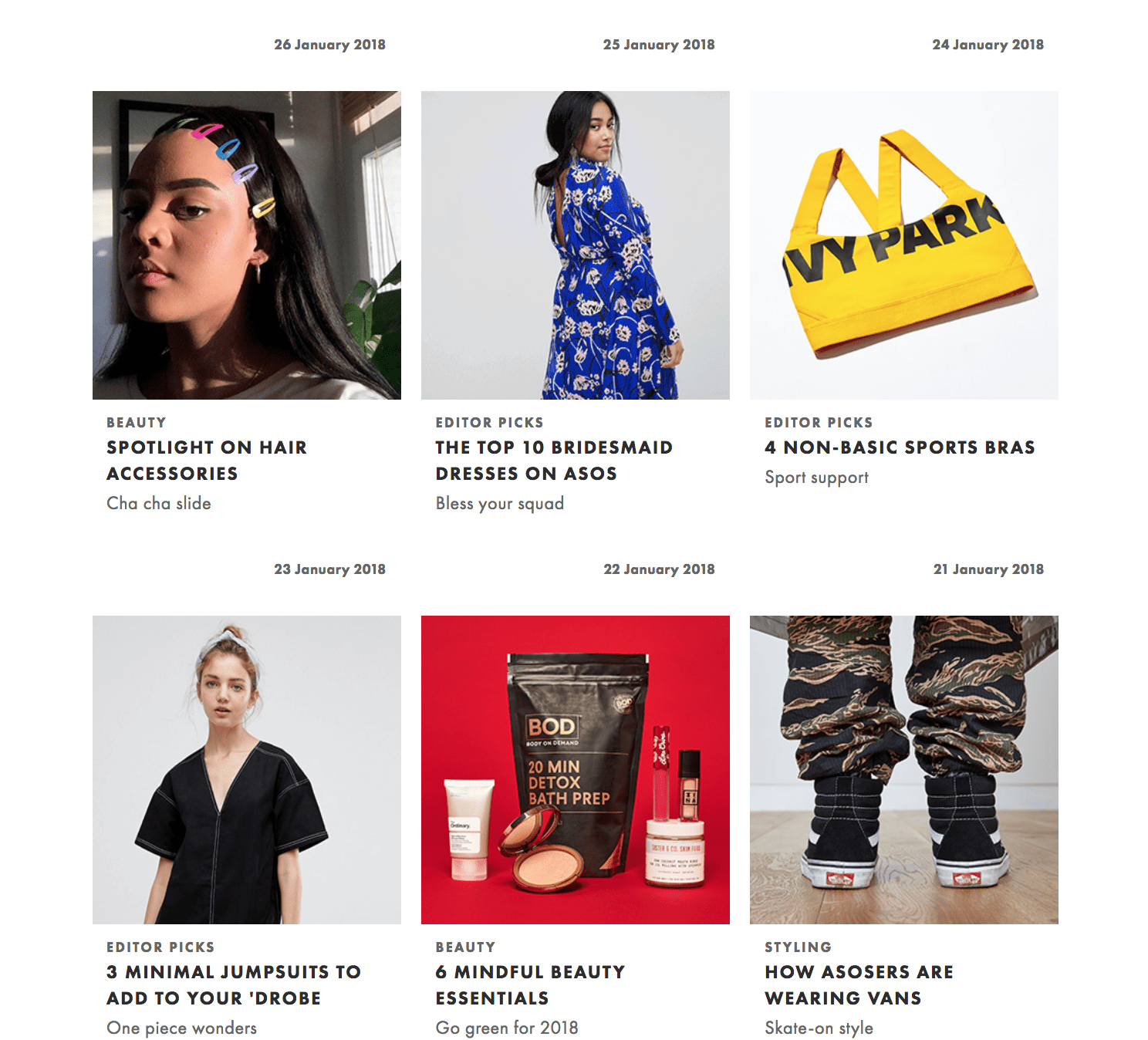 It's important that you don't target short tail keywords just because they have a high search volume. Instead, you need to target long tail keywords with a clear buying intent. Why? Because you've got a much better chance of catching buyers in heat.
Other ways to generate content ideas include taking a look at what your competitors are blogging about. What topics are they covering? What is trending now? You can also take a look at how frequently they are blogging to gauge how often you should pump out fresh content, too.
2. Write how-to guides and product reviews
How-to guides and product reviews are an excellent chance for you to showcase your products, get your name out there, and increase trust.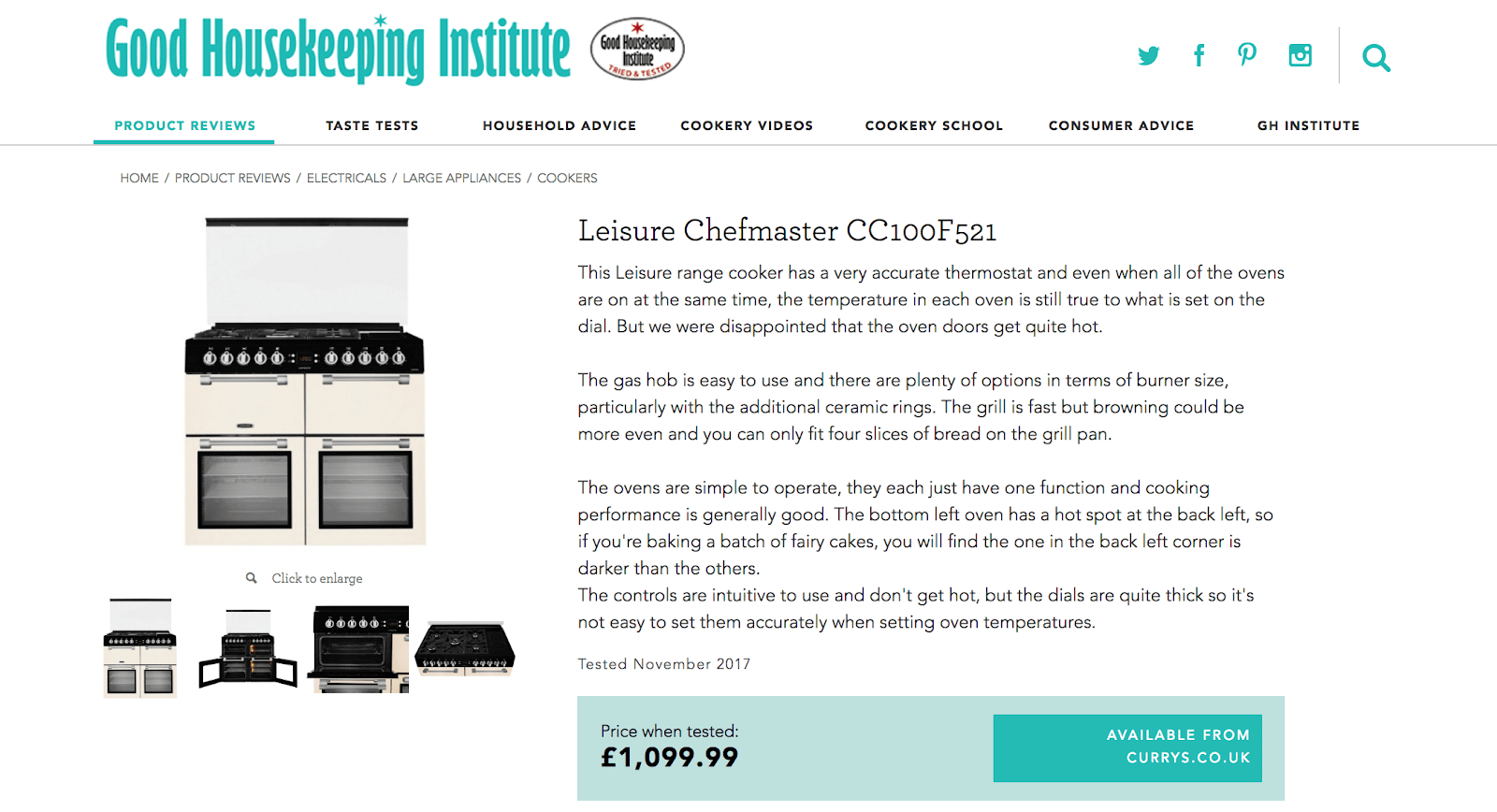 A good example of a review of a cooker: pretty short but useful
As an eCommerce store owner, you probably already know how essential product reviews are to your customers. In fact, according to research, 88% of customers put a lot of trust in online reviews. This means that if you've got some product reviews up on your blog, there's a great chance that you can use them to increase sales.
Remember, the more a customer knows about a product, the more they trust it, and therefore the likelier it is they will buy it. As Tom Hopkins points out in his blog, people don't buy out of insecurity, indecision, or fear. If you teach them how to use your products via a handy, easy-to-read how-to guide you're increasing their trust and certainty levels in you and your products.
When writing your product reviews, remember to include your stores name in the review, as this is good SEO practice for branded keywords. For example, you could title a review, "Russell Hobbs Brew & Go Coffee Machine Review (Your Store)."
A product review must be balanced and objective, however. Consider adding a "pros and cons" section so that your review isn't too biased.
As well as product reviews, you should also consider including a few "How-To" guides on your site. Be in-depth with them, show the consumer how to use your products and include videos where necessary. If you've never written a how-to guide before, here are some tips:
Use language that your readers can relate to and which they understand
Use headings, subheadings, and bullet points to break the content up
Do your research
Work out a clear structure that makes sense
Proofread
A how-to guide is also another chance to squeeze more keywords into your content, which will increase the right eyeballs on your page and boost sales — make sure the content is SEO friendly, too.
If you're not the best at writing, or if you don't have the time, you can outsource this job to a professional writer.
3. Relay your story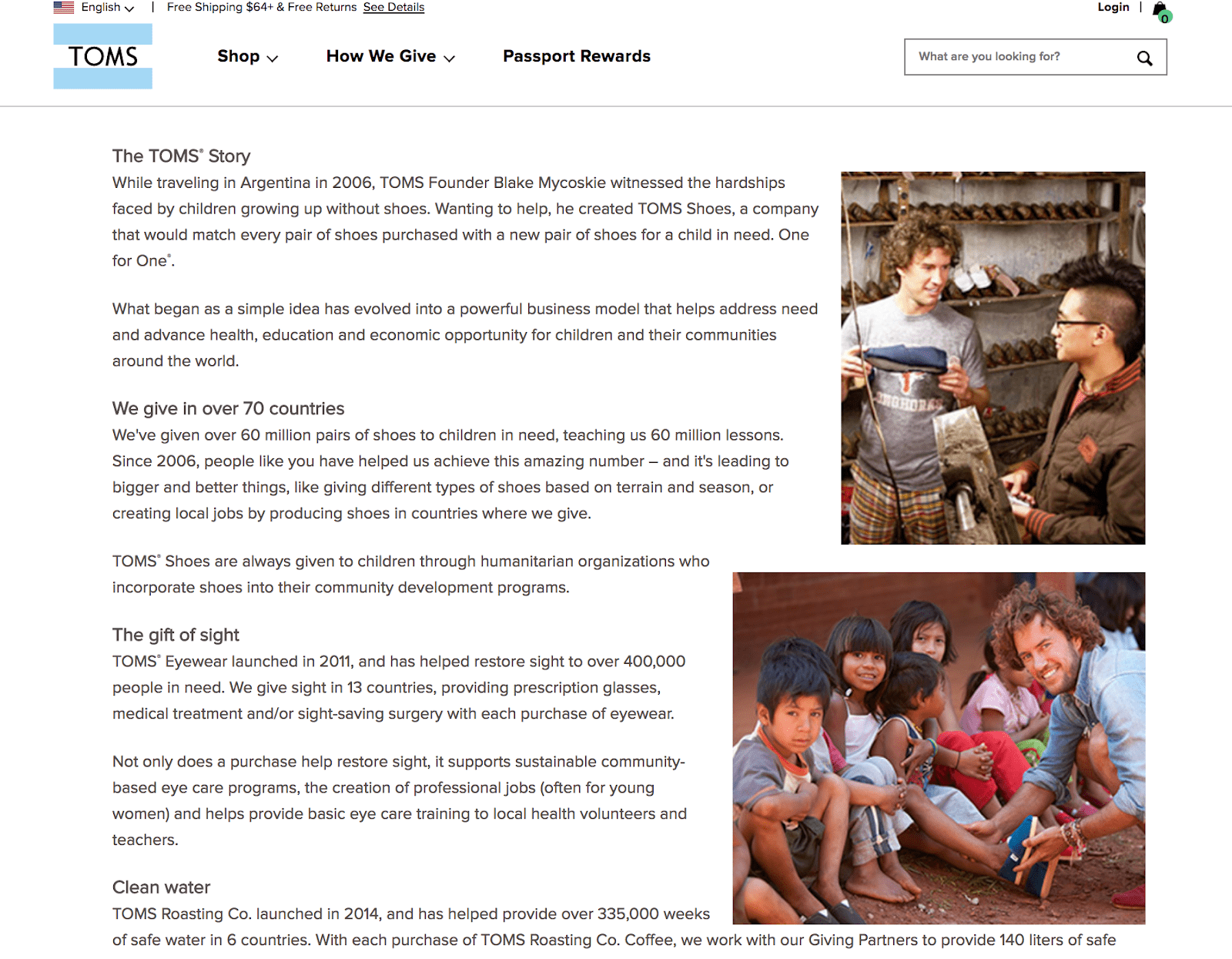 Toms shoes told their brand's story to help them forge a better relationship with their customers People love stories, and stories are an excellent technique to build rapport with your customers and get them to trust you, your store, and your products.
Let's imagine your eCommerce store sells handcrafted jewelry. Why? Where did this idea come from? Moreover, who is behind the store?
Publishing a story on your blog about how you launched your store is a fantastic way to connect to customers. Write with passion, humility, and make your story universal. Above all, write in a way that makes people trust you enough to buy from you. Look at some insights into building customer trust!
4. Integrate your blog with email marketing
Email marketing makes leveraging your eCommerce store easy, and your blog is an effortless way of getting people onto your list in the first place.
With a blog, the idea is to show off your products and your knowledge about your niche so that customers trust you and want to learn more. To help them, add a call to action to your blog posts that directs them to your newsletter.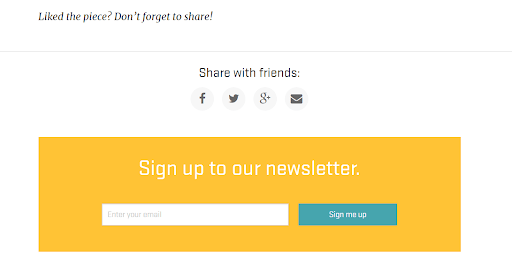 Think of this as like a funnel:
Blog >> Email list >> Sales
Once customers are on your list, you can then build even more trust with them by sending out regular emails that target them and their needs specifically. This is where email segmentation comes in handy. Take quick overview on how email list building services can enhance your sales.
For example, let's say you've got a customer that signs up who's already purchased a certain product from you. Using your email autoresponder, you can learn more about their preferences so that you send them emails that target them and their needs specifically based on their past habits.
Email lists are awesome because it means your customers are gathered together in one place. One they're on your list, you can send them fresh content each week, including informational content, educational content – and, of course, promotions and deals.
All in all, it's important to remember that you're not just selling to people. In the online world, if you want to get people into your store, you need to create a compelling blog that targets the right people. Use these tips, and you'll be well on your way.
Enjoyed the article? Don't forget to share and comment!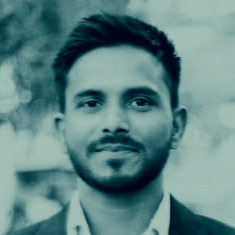 About Raj Kishore A digital marketing consultant at VOCSO. I've been working in digital marketing since 2010 and I am an expert at generating leads online via SEO, Paid Marketing, Social Media Marketing, Email Marketing, Site/Landing Page Testing and Optimization, and Display and Remarketing.