The art of branding is not only limited to brands sitting in the USA or first world countries. No doubt, Indian companies are giving good competition to global brands. There is a lot to learn from Indian brands. In this article, I will explain how top Indian brands are killing it when it comes to branding!
Unless you are living under a rock, it has become a well-known fact that Instagram is no more limited to hot shots and celebrities show off their curves and gadgets! Almost every new and old business is now on Instagram and one can't simply deny the importance and value Instagram can deliver!
Millions of businesses worldwide are getting good returns from Instagram, in this article the top Indian brands are top on Instagram.
For those who still have doubts about Instagram, here are a few stats which are big enough to lure you back!
There are approx 1 billion Instagram users worldwide!
Only 20% percent of Instagram users are from the USA. This means Instagram has huge potential even outside the USA.
More than half of the users are under 30 years of age.
More than 4 billion pics are liked every day.
More than 80% of users follow a brand on Instagram.
The above stats are good enough for anyone to realize the power of Instagram. Let's dig into the top Indian brands doing awesome on Insta!
Most Popular Brands or Accounts on Instagram in India
1. Sabyasachi
One of the most reputed fashion brands in India, Sabyasachi is very well known for delivering an experience that no bride can have for a lifetime. With their exclusive designs and vintage themes, they can capture the heart of every Indian. They are more than 2 million followers on Instagram which shows how popular they are in the Indian fashion world. Yes, it's true that for a shoot like that, you probably have to spend a fortune, but you can still rock your Instagram page using Canvas's free design tools. Give them a look for sure.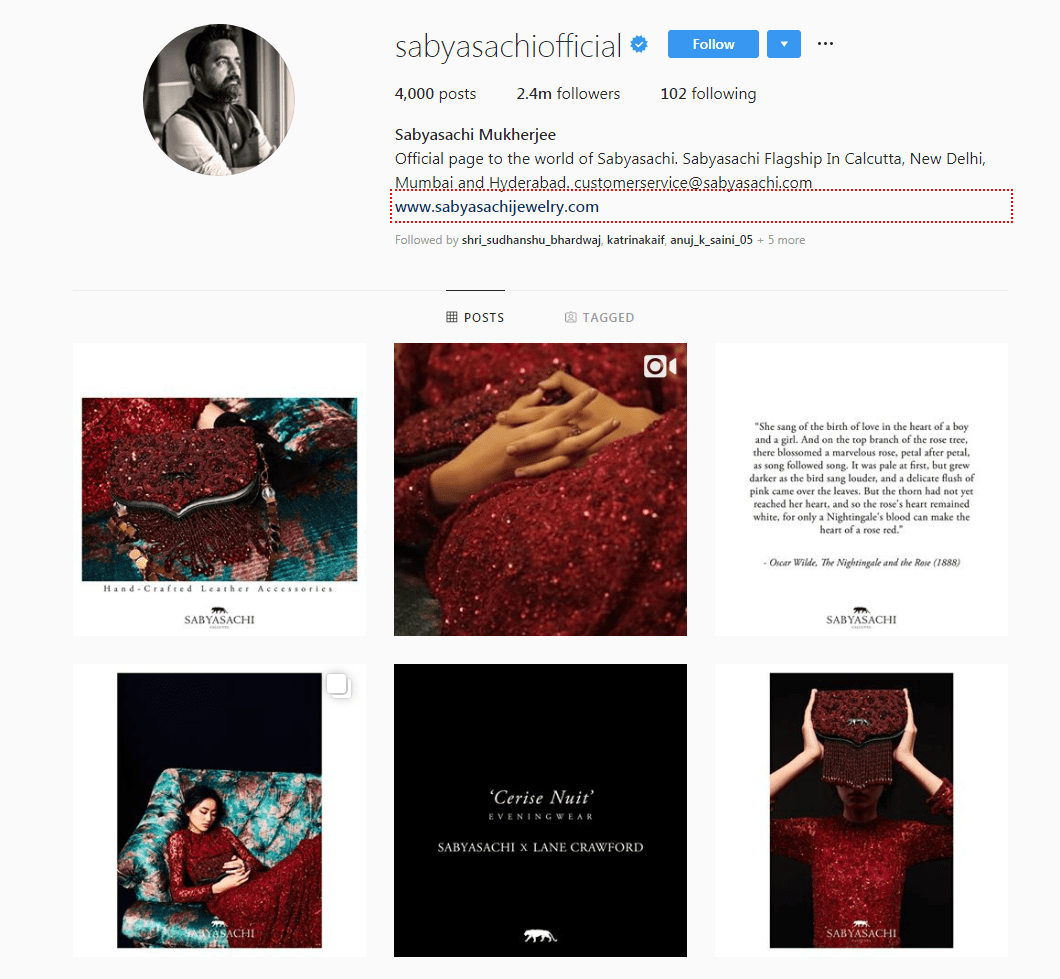 Conclusion:
Utilise your happy customers. Sabyasachi knows this very well as they regularly feature their customers on their Instagram profiles. This serves as a pleasant surprise for customers which in turn helps Sabyasachi get more followers!
Get Influencers on board. SS recently got Deepika Padukone to get their designs featured on social media. Getting influencers on board helps in gaining more followers because these influencers have their own loyal follower base
2. Chumbak
The word Chumbak literally means a Magnet. As the child, we all used to be very curious about these little magnets we used to get from old gadgets. Chumbak deals in Indian souvenirs and curios which specialize in Indian contemporary touch. The products are awesome and immediately grab attention. Their photographs on an Instagram page are product focused which are blended with how they are used.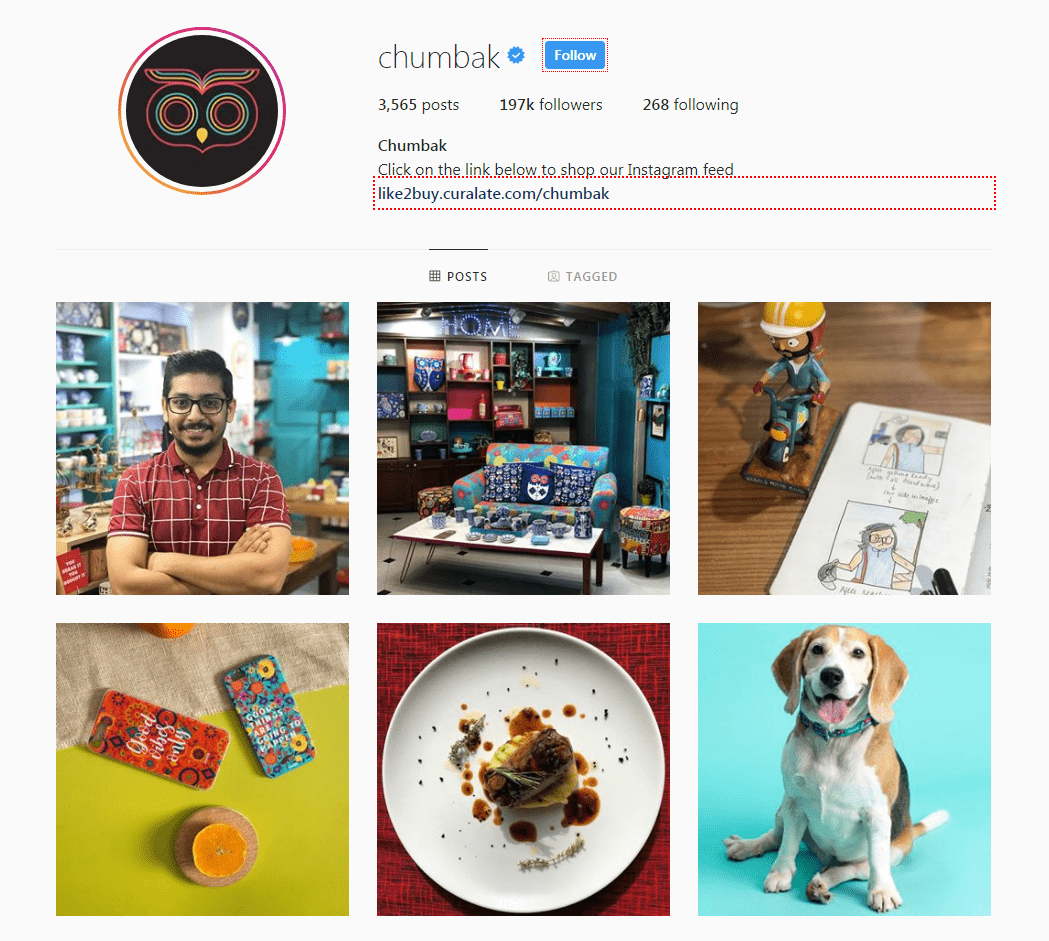 Conclusion:
Leverage the power of UGC i.e. user-generated content is something chumbak specializes at! They recently launched a campaign where they involved their followers to design a cup which was focused on a theme. The campaign went awesomely well as the post went viral.
Professional photo shoot: The creative team at Chumbak plays very well when it comes to showcasing their products. A nice shoot helps a lot in gaining attention.
3. Vogue
Though Vogue is not a hidden name when it comes to the brand, their Indian version is one of its kind. Vogue India is mostly focused towards raising social issues towards women which exposes them to a totally new audience.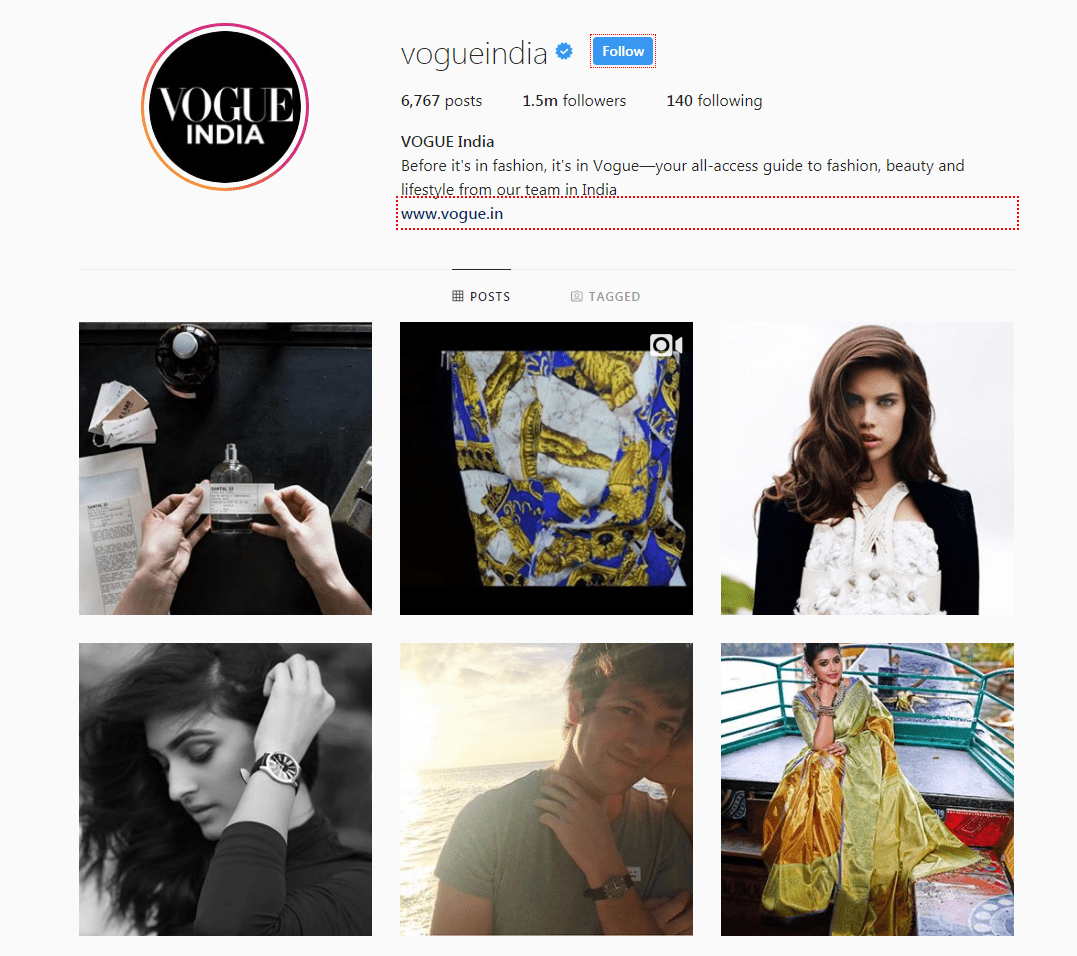 Conclusion:
Go out of the box: you can pat a whole new audience. They launched a #startwithboys video featuring Madhuri Dixit which instantly went viral. I am sure that campaign alone bought them heap load of followers!
Vogue Hit at the right spot by raising the issues, related women. This gave them an edge over other brands and women started feeling connected to them.
4. Zomato
Being in a niche market, zomato doesn't have a lot of followers but that doesn't mean they have to keep the brand limited on Instagram. These guys are doing awesomely well on social media.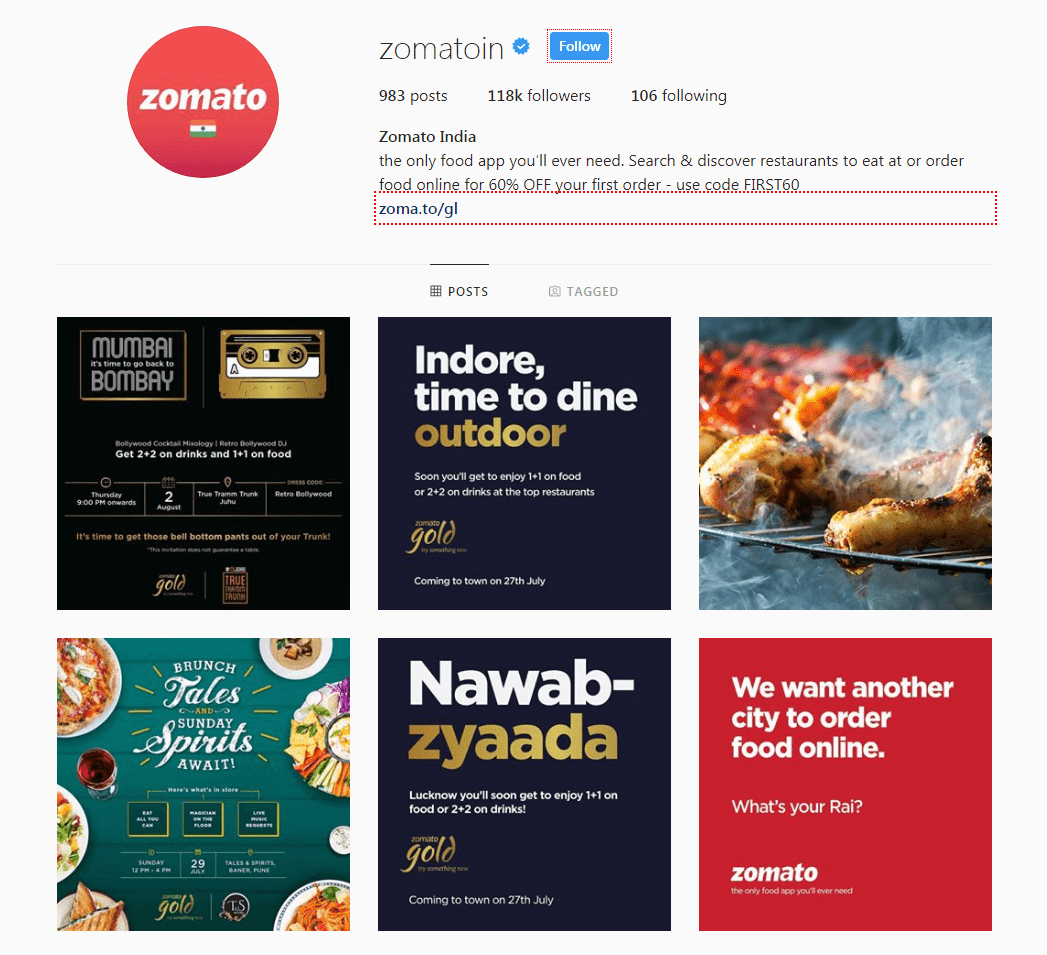 Conclusion:
Being witty: Little humor a day keeps the unfollow button away! Add a little bit of wittiness in your post no matter what you are in. People like to have light content and fun on social media.
Zomato never sticks to a fixed schedule. Being on Instagram doesn't mean you have to post content at regular intervals. Just make sure to provide value whenever you publish content.
5. The Ustraa
Ustraa entered a completely new niche when it entered the market. Before Ustraa, there was no such brand that was completed focused on men's grooming. Still, ustraa managed to get a loyal audience around their brand which must be considered as a huge success.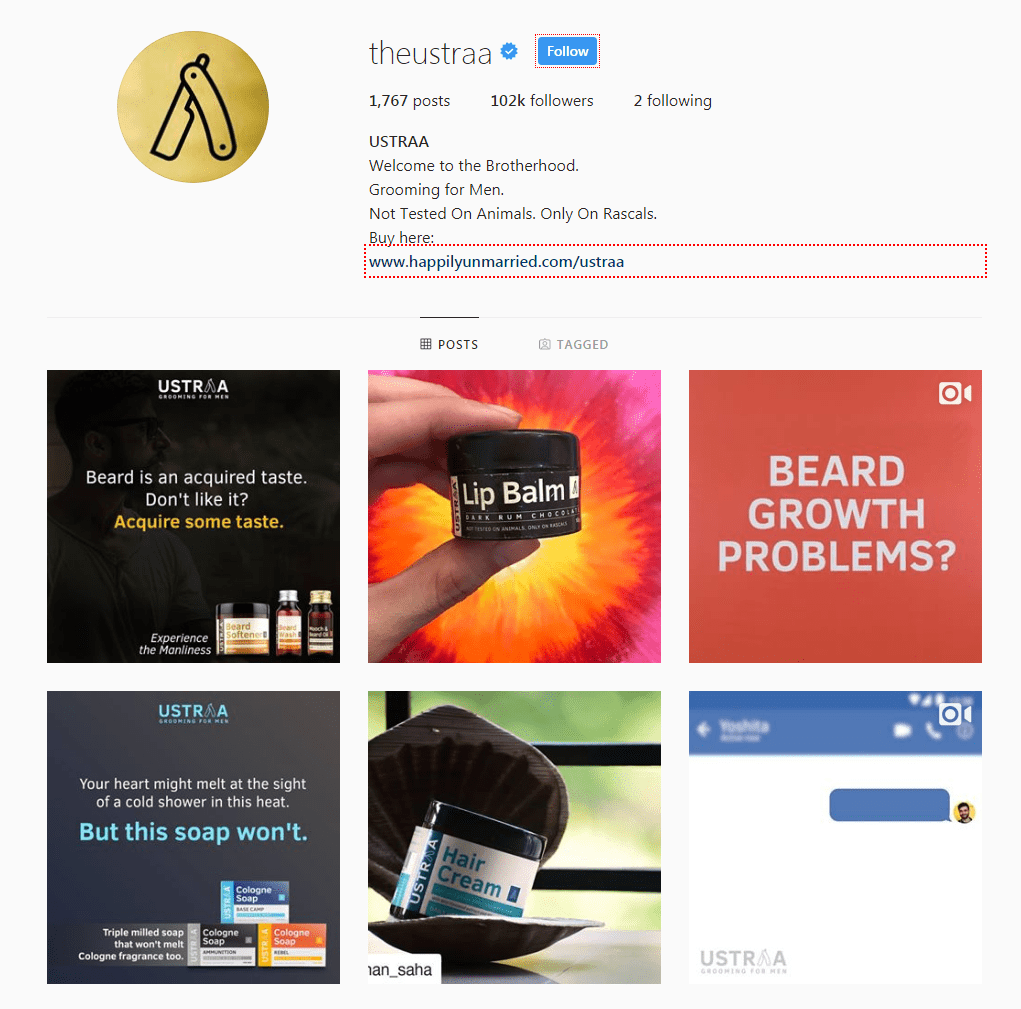 Conclusion:
Don't keep on doing self-promotion all time. You don't have to be pushy to sell your stuff. A wise marketer always delivered value first and everything comes down on its own. Make sure to deliver content focused posts that are directly targeted toward your target audience.
Make sure you know your audience very well. The more you know about them, the more you will be able to make data-driven decisions.
Branding in India is very different from that in the USA. But the basics are very same, you have to ensure that you touch the right audience at the right time. In the end, it all boils down to the people by the people.
6. Blue Tokai Coffee
Blue Tokai Coffee is a family-owned company that was born from the love of coffee. Sourcing only a single estate of 100% Arabica beans, they lovingly hand roast each batch and ship it out to their customers across India with care so you can enjoy your perfect cup anytime.
Blue Tokai Coffee sources some of the best coffees in all over India for its wide range & carefully roasts them fresh for every customer's taste buds' needs–without any caffeine or added sugar if desired (just pure goodness).
Blue Tokai Coffee is constantly evolving the way Indian coffee is described, enjoyed, and processed. One of these advancements includes using refractometers for more precise brewing measurements in our cafe. They also hold sensory training courses to help junior roasters get a better understanding of how they can taste different nuances found within various beans; this helps them vary with their brews by pairing certain flavors together or picking out one that would complement another flavor nicely.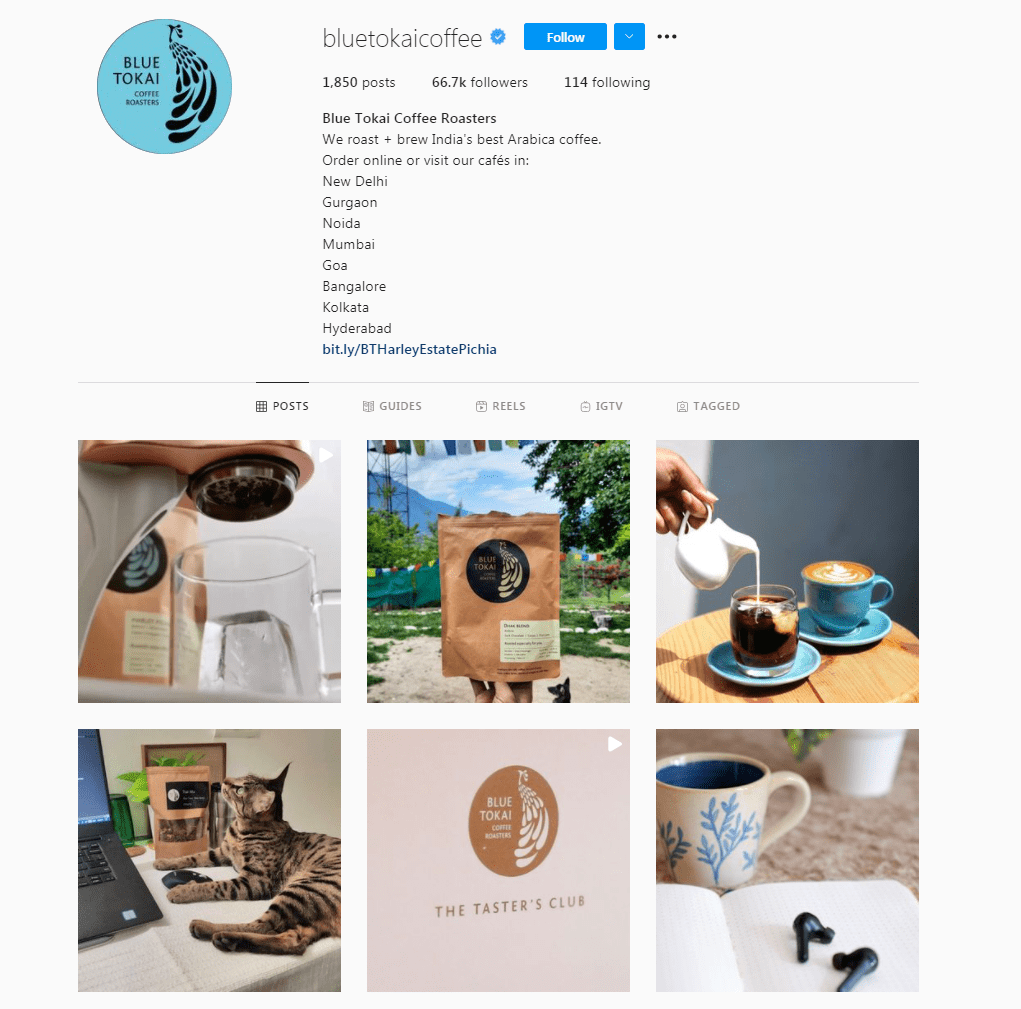 7. Boheco
Boheco, Bombay Hemp Company reimagining the future of Indian agriculture and sustainable living with hemp as its lens. Hemp has a kaleidoscopic range of uses – pull its fibre out for yarn; chop into softwood for building shelter; study its genetics to find medicine. Boheco design fuses this potential with existing industries like technology, agribusiness, and healthcare to bring together community impact value in new ways that can be relevant today but also tomorrow.
They design products from their innovative use of this versatile, natural resource which serves a variety of purposes such as textile production due to its fiber content or shelter construction when it's chopped into softwood. Boheco also studies the genetics behind these plants in search of new medicines!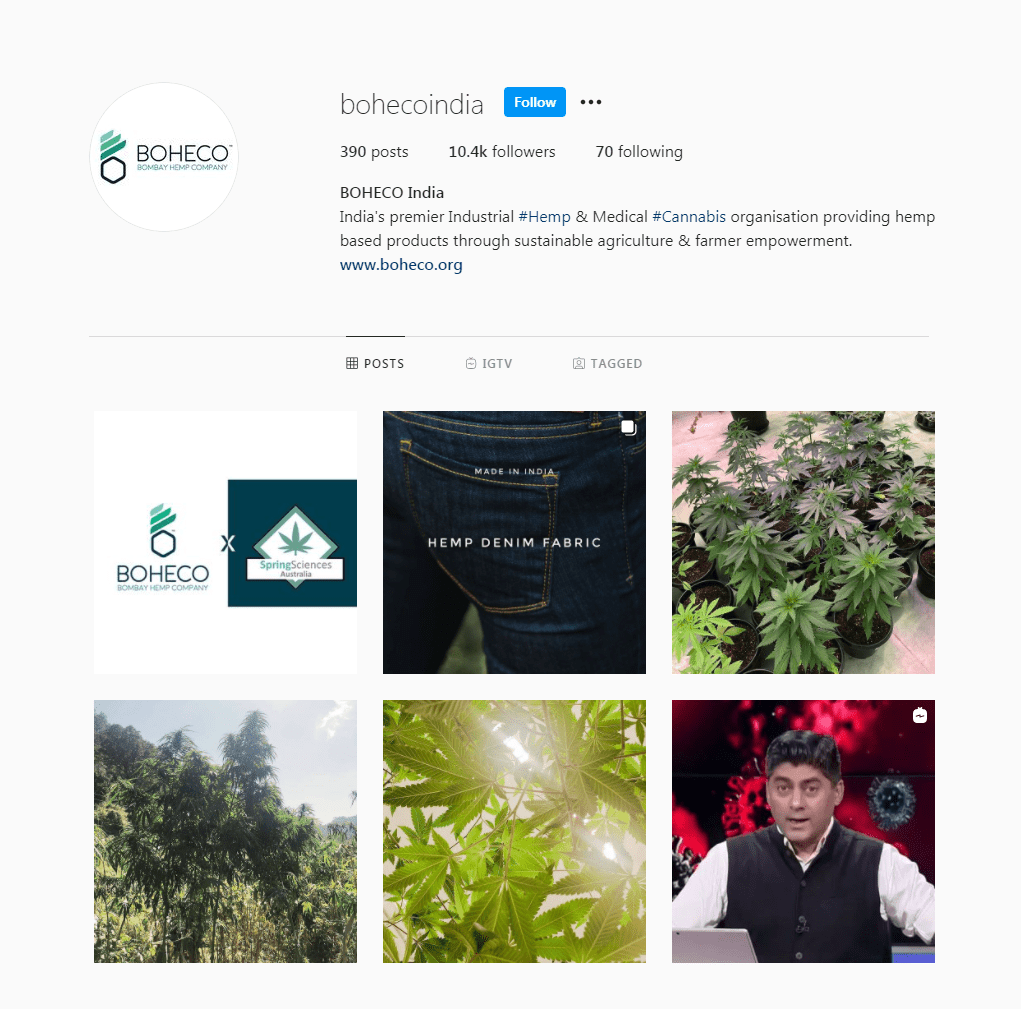 8. Bombay Shaving Company
At Bombay Shaving Company, you'll find a wide range of products to meet all your needs. Get the shaving and skincare accessories that will make you look & feel better than ever! Explore our selection today at reasonable prices for same-day delivery.
Get the perfect shave and beard care with Bombay Shaving Company. You won't be disappointed in our wide range of shaving, skincare & more products! Get your order to us for COD today.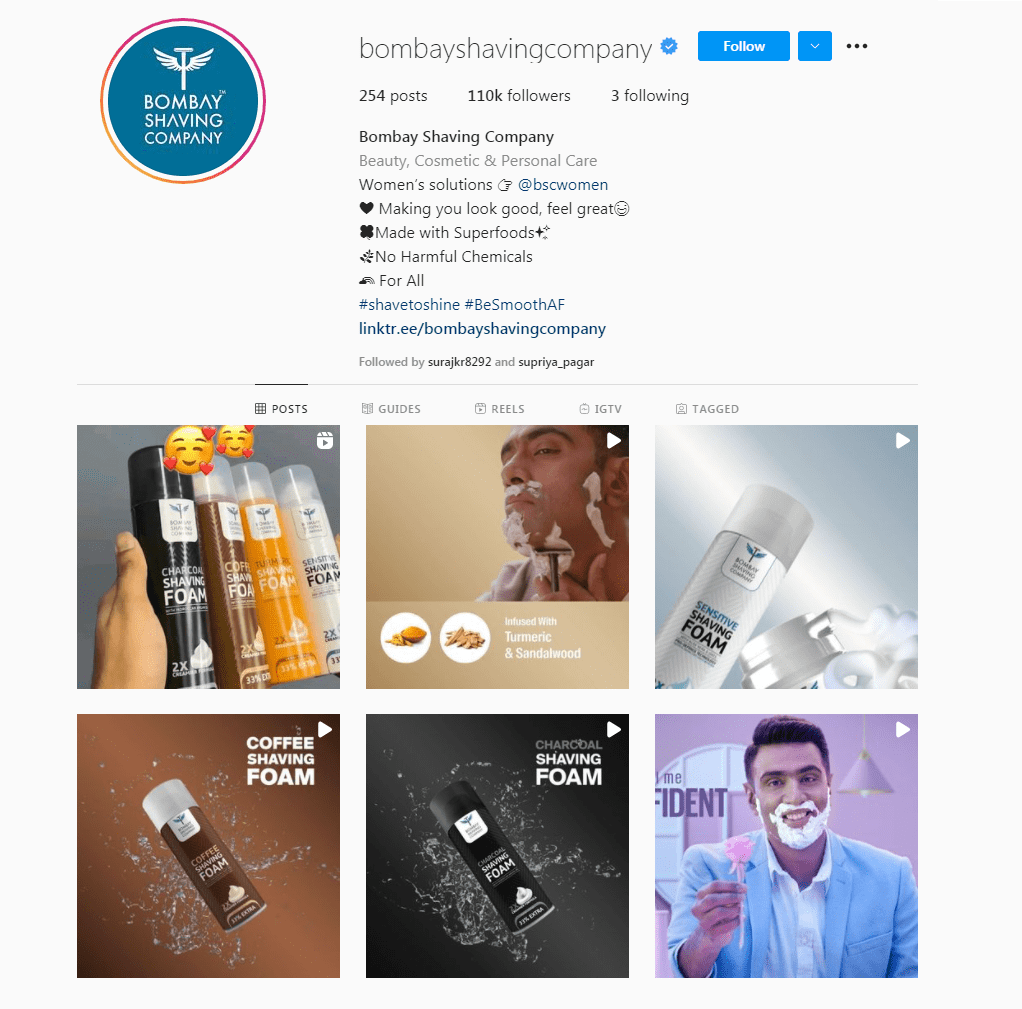 9. Carmesi
Carmesi is a one-stop-destination for all your feminine needs. Since its inception in 2017, the brand has grown to become one of the most prominent startups in the feminine care industry in India. Carmesi has challenged many stereotypes of the feminine hygiene industry by constantly innovating and vocalizing women's issues. The brand has a huge array of natural period products – right from sanitary pads to menstrual cups, tampons, panty liners, etc, all of which have been designed using the safest natural ingredients. Carmesi has very strong advocacy amongst its users, and the brand's Instagram handle is proof of the brand's efforts towards empowering women and making period conversations mainstream. Carmesi has recently expanded its menstrual hygiene portfolio with the introduction of cramp relief heat patches and facial razors. With the new range of products, Carmesi aims to provide effective solutions that will empower women to accomplish their goals sans period pain.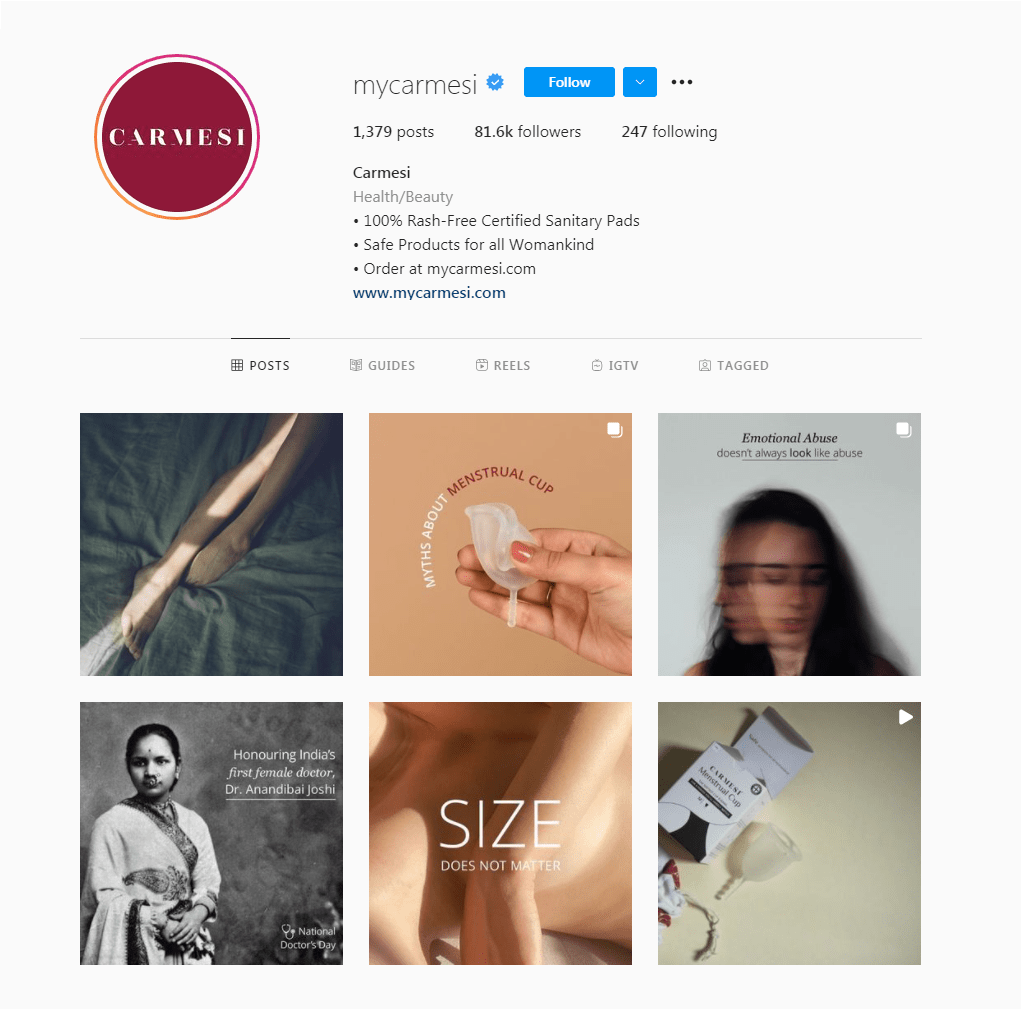 10. Charmboard
The one place to stay on top of all the latest and coolest celebrity fashion trends is Charmboard. This free app gives you access to everything from hair, makeup and jewellery looks right down to men's or women's clothing styles at your fingertips with just a few clicks! Whether you want inspiration for dressing like Deepika Padukone in this month's Vogue cover shoot, or would prefer Shahrukh Khan's laid back athletic look, it has got something for everyone.
The most fashionable stars are waiting there for their biggest fans – so have fun browsing through them via an easy click away!
The struggle of staying on top of fashion trends is real, but it doesn't have to be. Charmboard has all the celebrity-inspired and high street looks you need in one place so that your closet never goes out of style again! With a simple click or two, you can browse through thousands upon thousand's (or millions!)of clothing items for every occasion. You could even get styling advice from the celebs themselves – nothing like getting tips straight from an expert right?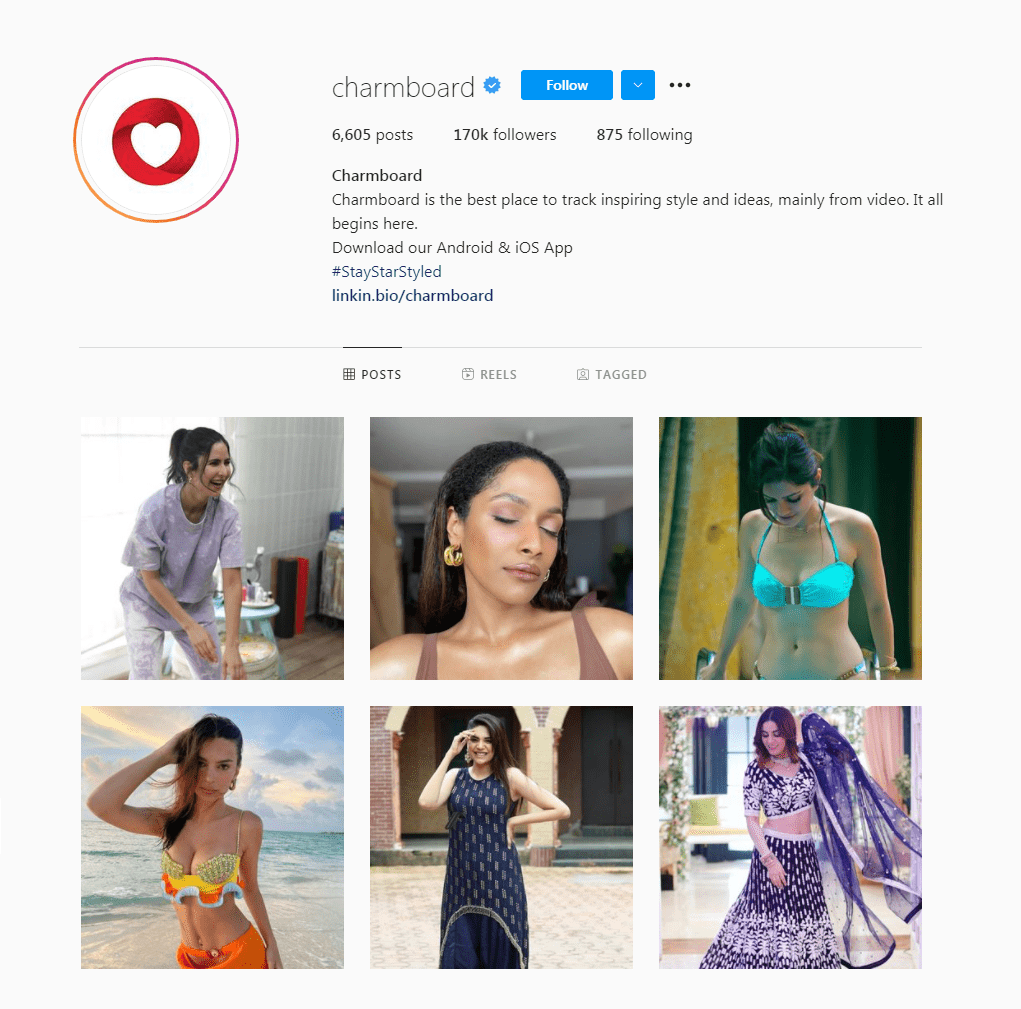 11. Food Darzee
FOOD DARZEE is a specialised food delivery service aimed at providing tailored meals with an emphasis on specific dietary requirements. They offer three types of meal plans catering to the Ketogenic diet, Low carbohydrate high protein diet and Balanced Diet. Nutritionalists ensure that every gram of what you eat fits your goals so you get exactly what's needed based on factors like body type, gender age weight height medical conditions preferences lifestyle fitness goal etc.
FOOD DARZEE provides each customer with a custom-tailored meal plan to help them reach their fitness goals. With the Ketogenic, Low carb high protein and Balanced diet plans there are separate meals for different body types, preferences and medical conditions so you don't have to worry about feeling left out or getting unhealthy food!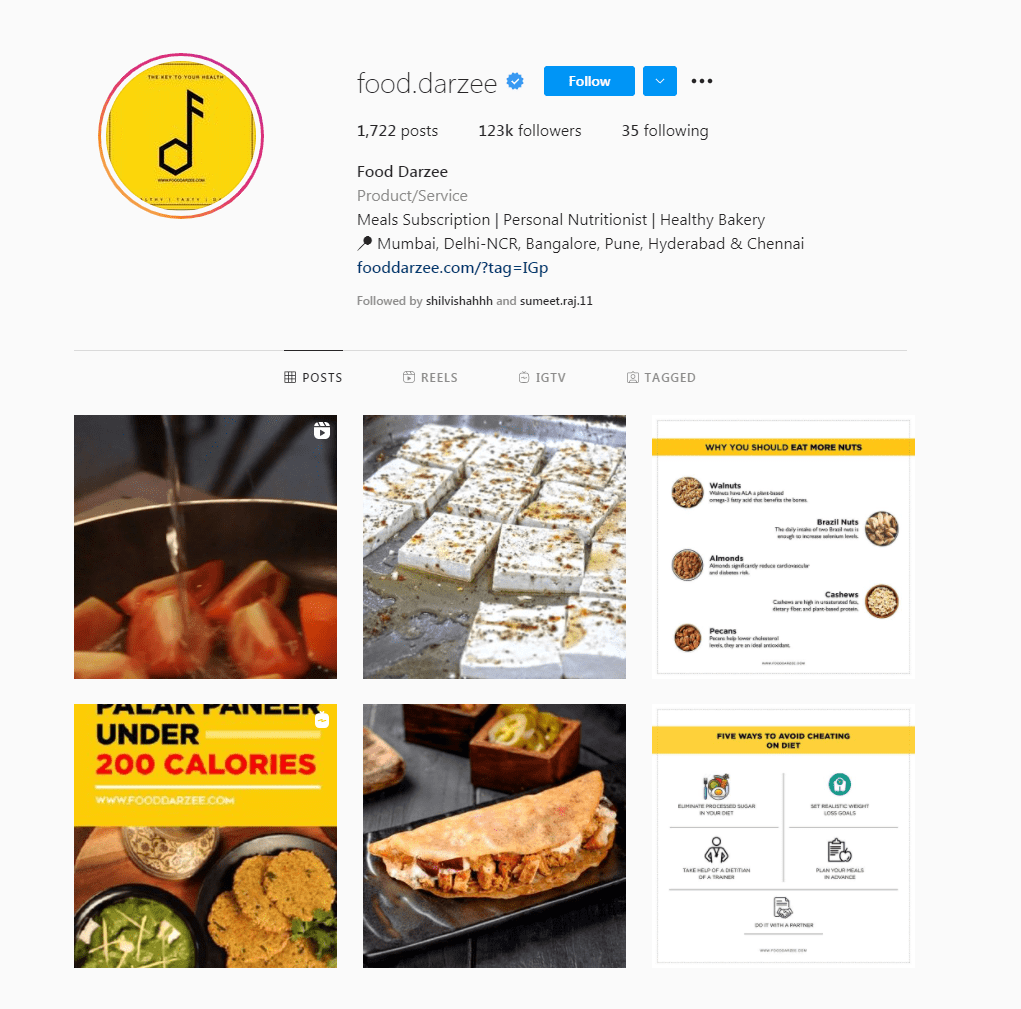 12. Mamaearth
Mamaearth offers a variety of natural skincare products that are made of quality ingredients and free of harsh chemicals. Their products are both affordable and eco-friendly. Mamaearth is free of all the following toxins: sulfates, parabens, silicones, artificial colors, and more. They offer a 100% money-back guarantee on their products so customers can purchase with confidence. Mamaearth skincare products are made from natural ingredients. They are fresh, effective, and free of toxins. Buy Mamaearth's organic skincare products online. They are available at a range of prices and come with free shipping.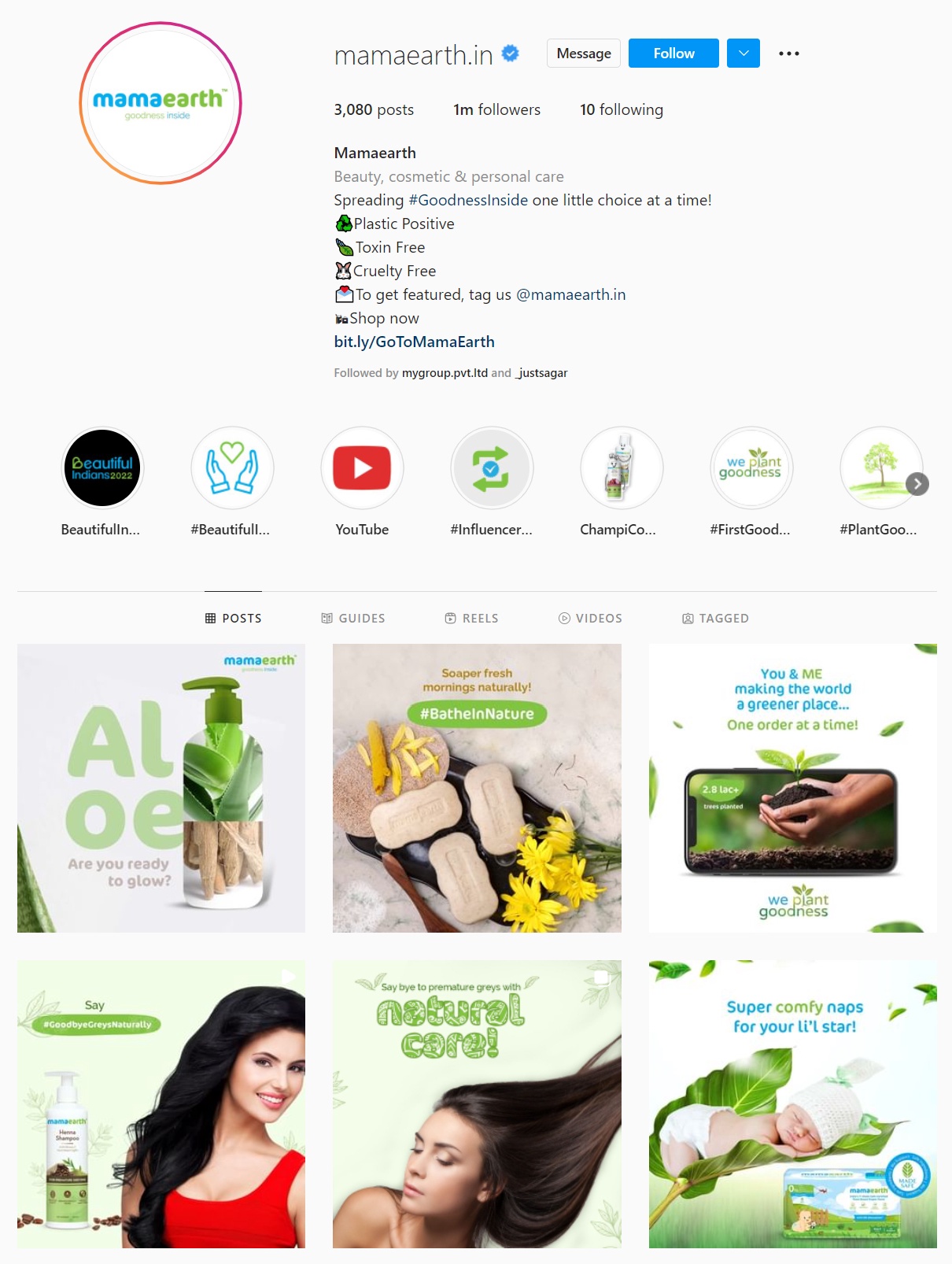 13. Lenskart
Lenskart is a leading online e-commerce portal for eyewear in India. It has revolutionised the eyewear industry in the country with its omnichannel approach. Consumers can get their prescription glasses and contact lenses from Lenskart's homepage, and they can also visit their brick-and-mortar stores in cities across the country. Lenskart's website is easy to navigate and features a number of advanced features such as virtual try-on, which enables customers to virtually try on different frames so that they can find the perfect pair for them.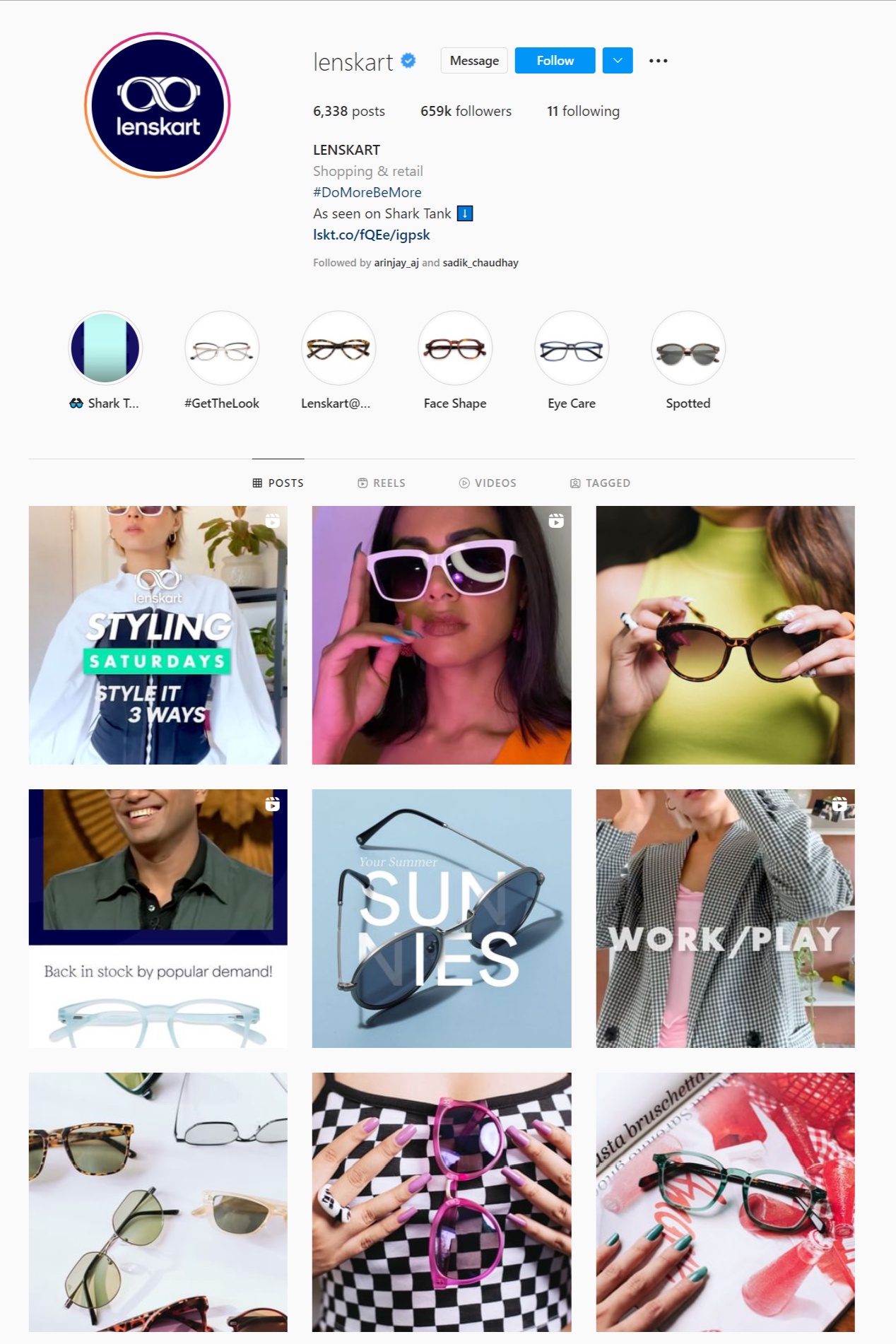 14. Digital Pratik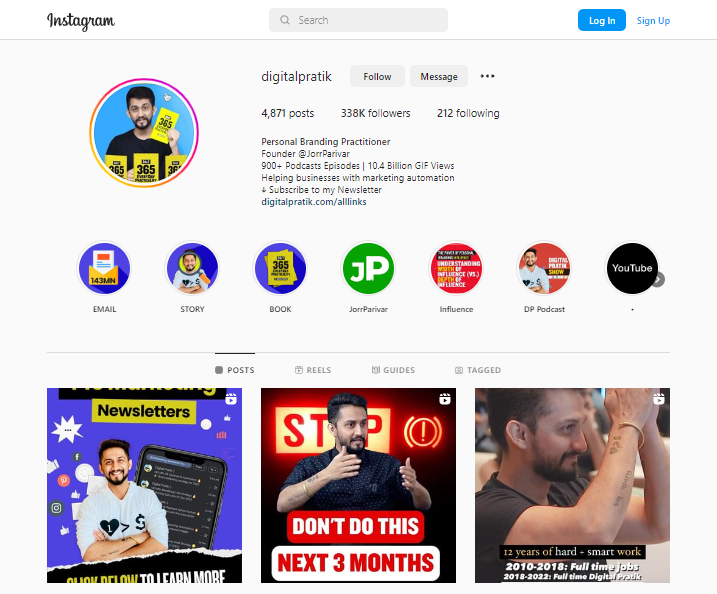 Digital Pratik is a Personal Branding Practitioner & a Social Media Influencer who delivers consistent value on Instagram, Linkedin, Facebook, Twitter, and YouTube. By providing valuable content and engaging with his audience, he has built up a large following of loyal fans who appreciate his insights and advice.
Digital Pratik's focus on personal branding has helped him stand out from the crowd and build a successful career as an influencer. He is passionate about helping others to build their own personal brands and achieve their goals. His down-to-earth and relatable personality makes him someone that people can trust and look up to.
If you're looking for someone who can help you grow your personal brand and achieve success, then Digital Pratik is the perfect person to follow.
15. Komal Pandey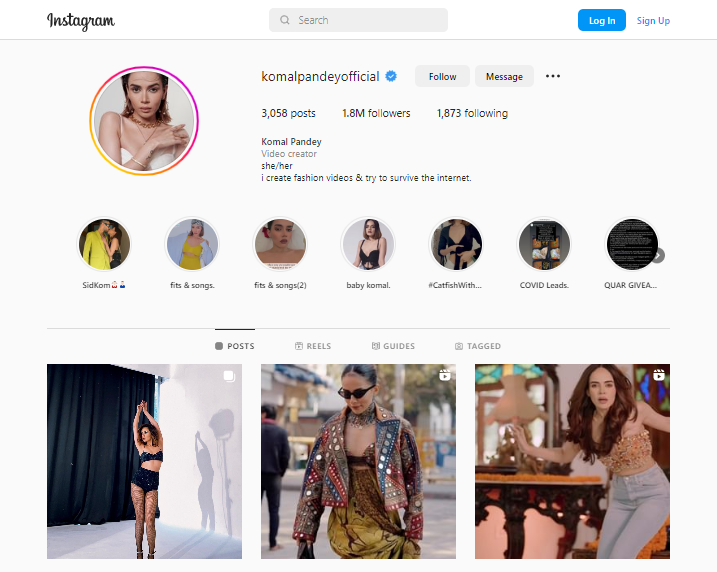 Komal Pandey is a Delhi-based fashion influencer who found her calling in fashion blogging. She was studying to become a CA but decided to pursue her passion for fashion instead. She is now a fashion blogger, video producer, social media personality, and a successful YouTuber with more than 800K subscribers. e has been associated with the fashion industry for years and has worked with some of the biggest names in the business.
Komal is known for her unique style and her ability to make even the simplest of outfits look chic and stylish. Her YouTube channel is a hit with fashion lovers all over the world and she has a huge following on social media.
She has been featured in several magazines and websites and is quickly becoming one of the most popular fashion bloggers in India. Komal is a true fashion icon and an inspiration to many young women who want to make a career in the fashion industry.
16. Neha Nagar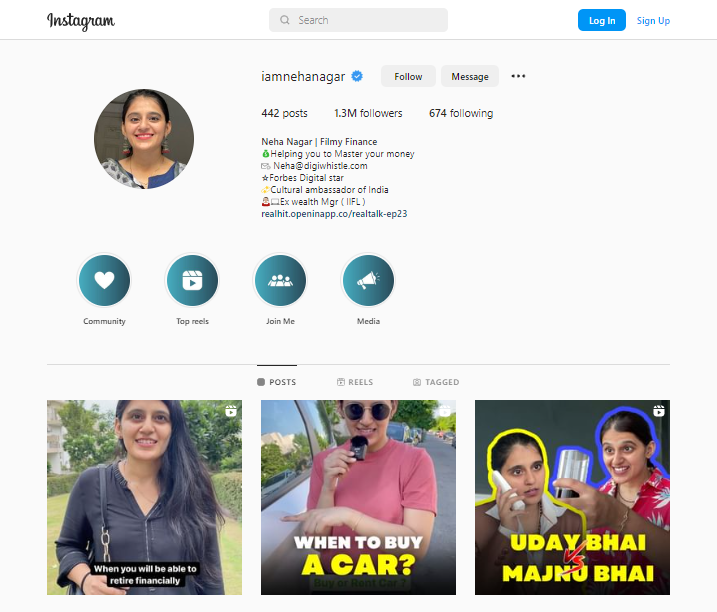 Neha Nagar is an Indian entrepreneur, social media influencer, and financial expert. She is extremely popular on social media networks, especially on Instagram. She is well known for her tips on saving money and investing money wisely.
Neha Nagar is a CA who writes on a variety of topics, including finance, cryptocurrency, taxation, stock markets, trading, and government schemes. She has a wealth of experience and knowledge in these areas, and her articles are always well-researched and informative.
Nagar is a regular contributor to a number of online publications, and her work has been featured in several print magazines. Her social media following is in the millions and she is considered to be a financial expert by many. She has also authored a book on financial planning and investing.
17. Faye D'Souza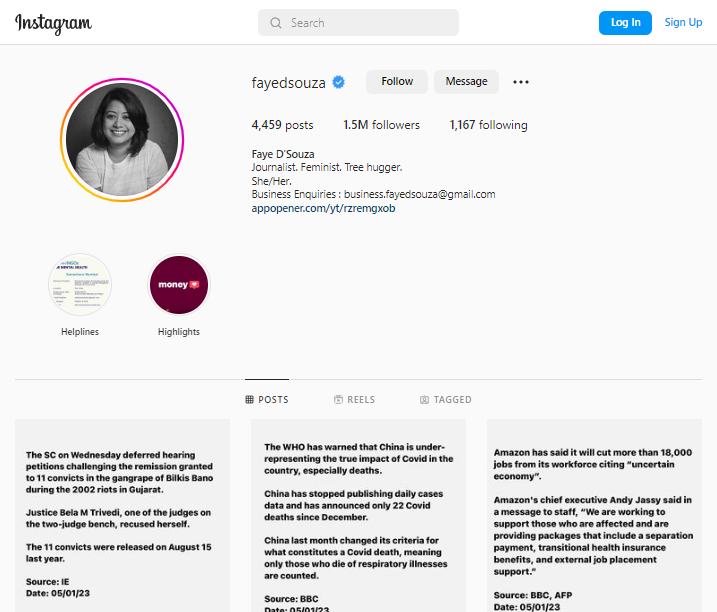 Faye D'Souza is an Indian journalist and a television news anchor. She worked as the executive editor of Mirror Now, which The Times Group owns. D'Souza has been a part of many popular shows like The Urban Debate, and The Buck Stops Here and has also won the Ramnath Goenka Excellence in Journalism Award for her investigative work.
She is known for her bold and fearless journalism and has often taken a stand against injustice and corruption. D'Souza is an inspiration to many young journalists and is proof that women can achieve anything they set their minds to.
She rose to fame with the show The Urban Debate on Mirror Now, where she anchored on subjects of corruption, communal violence, and independent press. She was known for her fearless and independent thinking and was respected by many for her ability to speak truth to power. She was a powerful voice for the voiceless and was often lauded for her courage and integrity.
18. Parul Kakad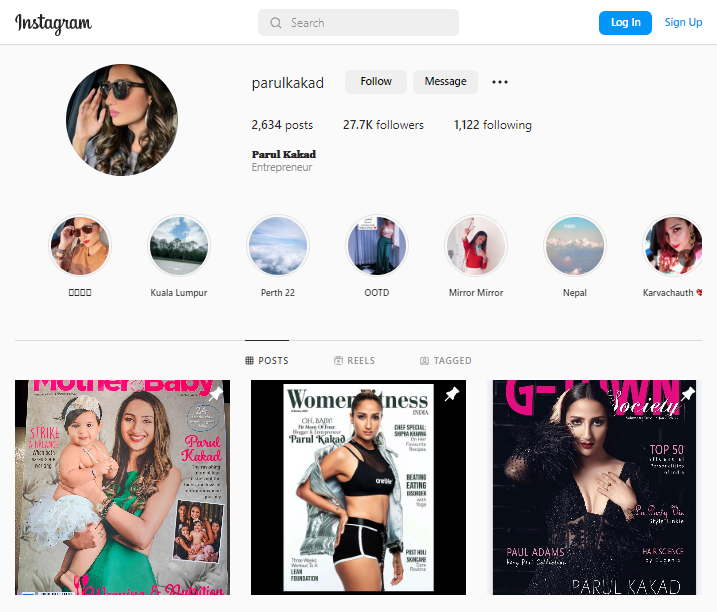 An entrepreneur by passion, Parul Kakad is the owner of several businesses, including restaurant chains in India, fitness and social media influencers, and a recent addition to her portfolio – a luxury hotel in Mumbai. A self-made woman, Parul has always been driven by her desire to achieve success on her own terms.
After starting out as a small-time restaurateur, she quickly rose to prominence in the hospitality industry, thanks to her innovative approach to business and her unrivaled work ethic. Today, her businesses are thriving and she is firmly established as one of the most successful entrepreneurs in India.
Parul is a true inspiration to women everywhere who dream of starting their own businesses. She is living proof that with hard work and dedication, anything is possible. We are sure that she will continue to achieve great things in the years to come.
19. Divija Bhasin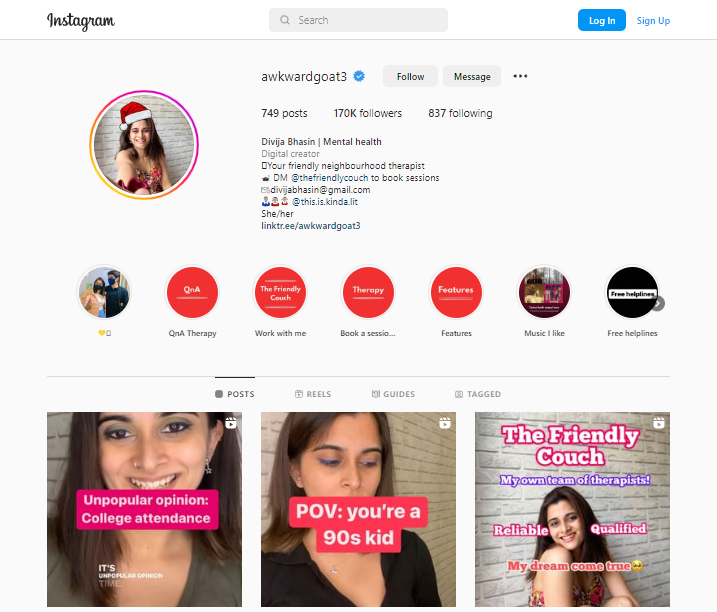 Divija is a content creator who's making a real impact on social media when it comes to raising awareness about mental health. She creates fun and realistic videos on Instagram Reels that engage with her followers and provides a much-needed space to talk about mental health. Through her content, Divija has managed to normalize conversations about mental health, which can often be seen as taboo.
Her content is helping to break down the stigma surrounding mental health and encouraging people to be more open about it. Divija's content is also incredibly relatable, which is why it resonates so much with her followers. She creates content that is fun and lighthearted but also has a serious message behind it. Her videos help to bring mental health conversations into the mainstream, and in doing so, she is helping to create a more inclusive and understanding society.
Divija is an inspiration for those struggling with mental health, and her work is an important reminder that we can all aim to be better informed and more compassionate.
20. Ganesh Vanare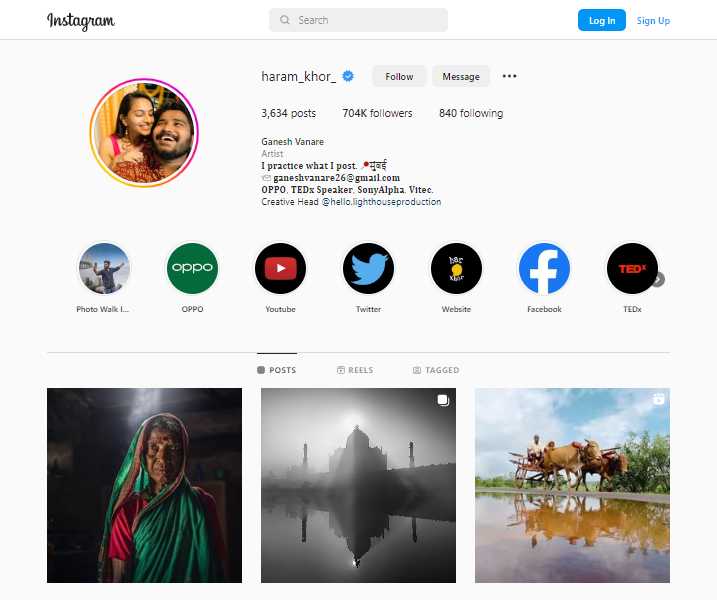 If you're looking for an inspiring photographer, then look no further than Ganesh Vanare. This Indian photographer and social media personality specialize in capturing incredible street, lifestyle, travel, portrait, and technology images. His work has been featured on a variety of prestigious platforms and publications, including the BBC, the Guardian, and the Huffington Post.
Ganesh has a knack for capturing unique moments and telling stories that move and inspire people. Whether it's a portrait of a local artisan or a sweeping view of the Taj Mahal, his images are always captivating. And it's not just his photos that draw people in — Ganesh is also an engaging presence on social media, where he shares his work and stories from his travels around the world.
He brings a unique perspective and infectious enthusiasm to his work, making him an inspiring figure to follow. To experience the beauty and creativity of Ganesh's photography, follow him on social media or check out his website. You won't be disappointed!
21. Gympik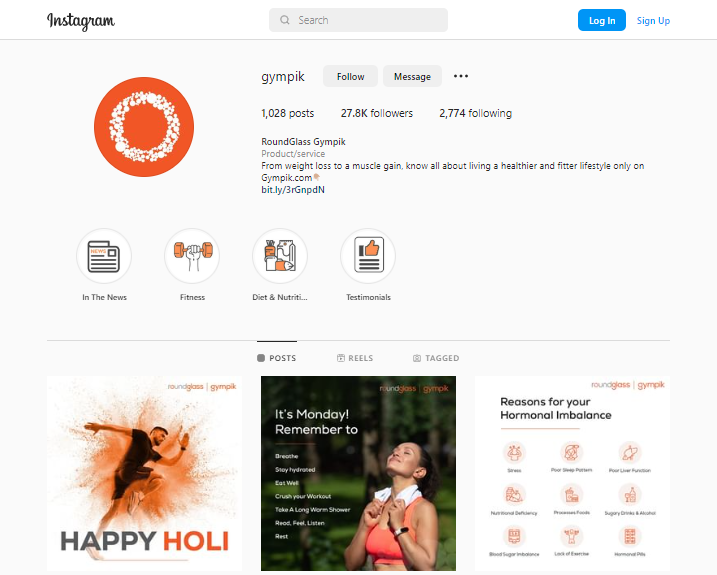 Gympik is an exciting new fitness discovery and online membership-selling platform that rounds up the best Gyms, Yoga, Zumba, and dance classes, Pilate studios, martial arts, and aerobic classes all in one place. With Gympik, you can explore new classes to stay fit and healthy without having to worry about finding the right gym or studio. Gympik allows you to compare prices and services of different gyms and classes, and even book them online with ease. And for those who want an even more convenient option, Gympik also offers online membership subscriptions, so you can get access to gyms, classes, and studios with just one click!
With Gympik, you can find the perfect fitness routine for you and get access to the best gyms and studios in your city at the best prices
22. ONN Bikes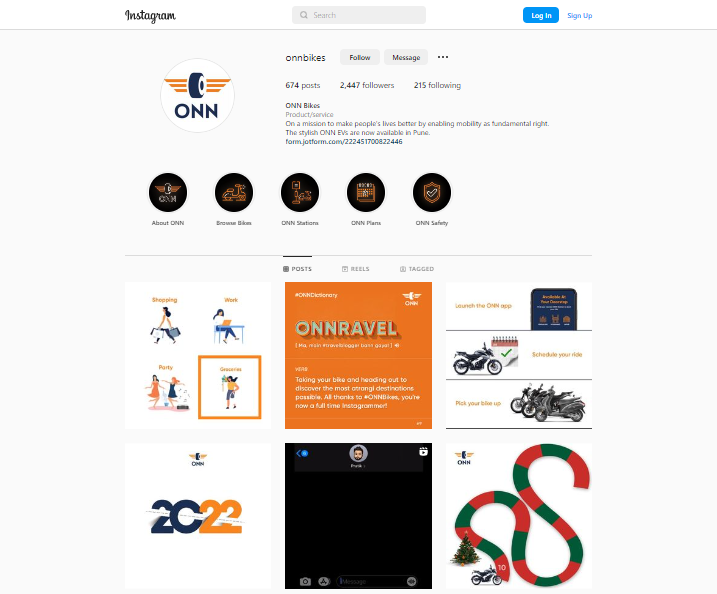 ONN Bikes is on a mission to empower mobility by providing access to affordable, connected, and sustainable mobility solutions to everyone. We are a tech-driven company that leverages the latest innovations in software and hardware to provide customers with a unique experience.
ONN bikes are connected to the cloud, meaning you can access information like your ride history and battery levels at any time. Plus, you can also track your rides and get real-time notifications and updates. We even have an app that helps you find a bike near you! And with our ever-growing network of partners, you can find an ONN bike wherever you go.
ONN bikes are also popular on Instagram, with thousands of rides posted and shared every day. We're proud to be part of the mobility revolution, and we invite you to join us on our mission to empower people to move freely and enjoy life wherever they are.
23. Quirk Box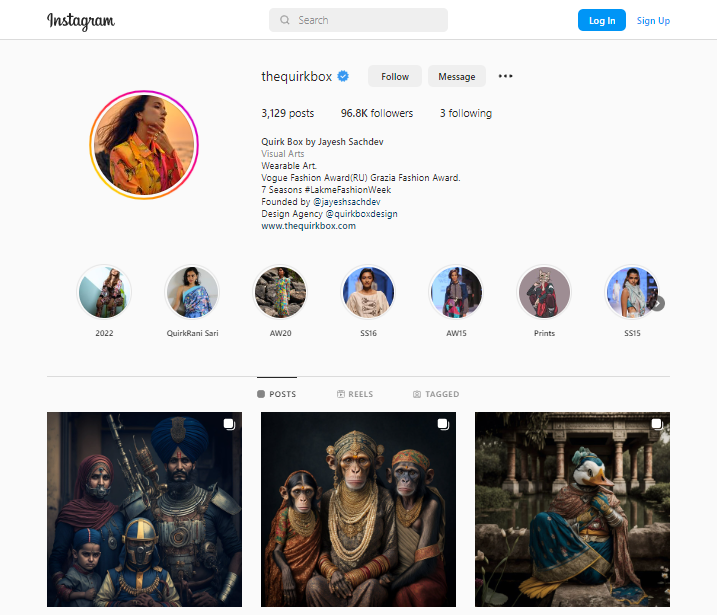 Quirk Box, founded in 2011, is an art-based fashion and lifestyle label that exudes wearable eccentricity. Known for its contemporary art-inspired collections, Quirk Box pieces stand out in the crowd and quickly became a favorite among fashionistas. From eye-catching dresses and skirts to statement tees and accessories, Quirk Box offers a wide variety of pieces that will add a unique touch to any look. Plus, the label is committed to creating sustainable and ethically produced apparel. With millions of followers on Instagram, it's clear that Quirk Box has made a lasting impression.
Whether you're looking for an edgy twist on a classic look or something unique and unexpected, Quirk Box is sure to have something for you. So grab your pieces from Quirk Box and stand out in style!
24. Seniority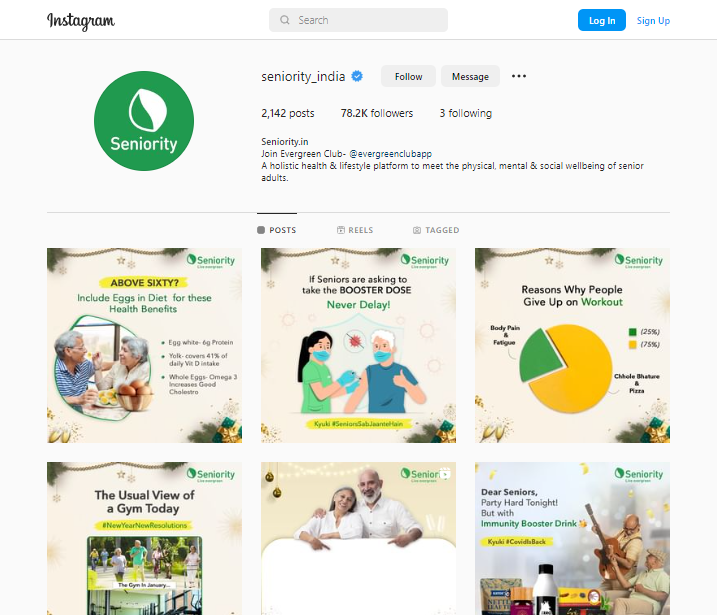 Seniority's Own is an amazing one-stop shop for senior adults, offering a host of specially curated high-quality products ranging from mobility aids to safety products. It's the perfect destination if you're looking for products that cater to the unique needs of senior adults. From practical items like walking canes and wheelchairs to luxury items like aromatherapy diffusers and massage chairs, you'll find something for everyone.
Seniority's Own also makes sure that all products are of the highest quality, so you can rest assured that you're getting the best possible item for your money. And to top it off, the company offers some great discounts and special offers to customers, so you can save even more.
If you're a senior adult looking for reliable and affordable products, Seniority's Own is the place to go!
25. WeddingBazaar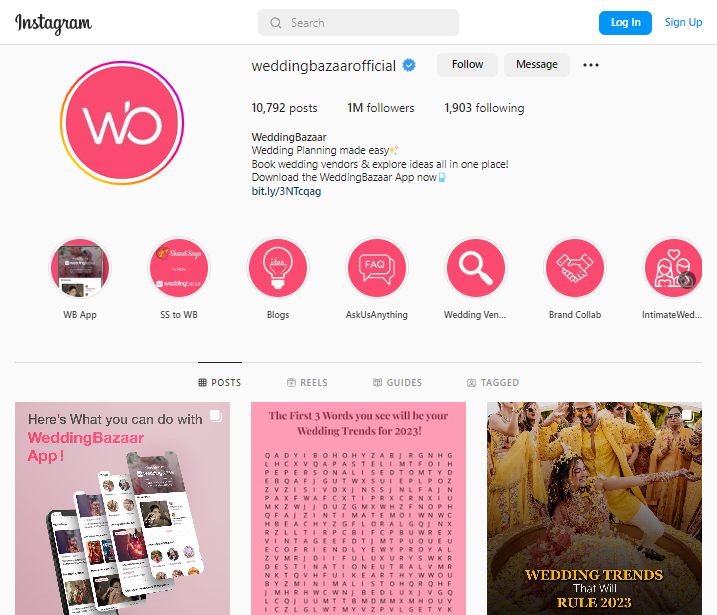 WeddingBazaar is an Indian online wedding planning platform and a wedding media publisher that makes wedding planning easier and more cost-effective. Their platform provides couples with access to vendors and services that cater to their wedding needs. And on top of that, they offer advice, tips, and suggestions to help couples ace their wedding planning. And with their wedding media publishing, couples can get their stories and photos featured in their magazine and online blog. It's a great way to show off your special day and share it with family and friends. And of course, let's not forget their massive following on Instagram – their account is filled with stunning photos, inspiring stories, and helpful advice. All in all, WeddingBazaar is the perfect platform for couples who are looking for a convenient and cost-effective way to plan their dream wedding.
26. Spoyl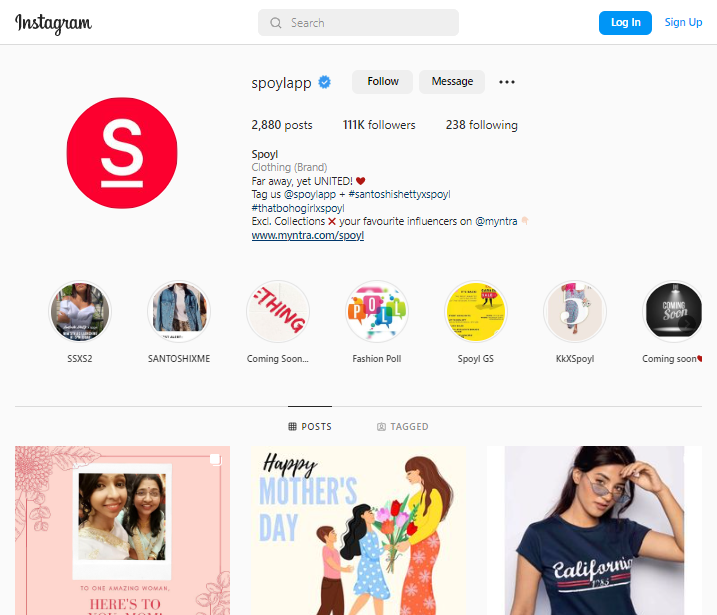 If you're into fashion and looking for a way to make money, look no further than Spoyl. Based in Bengaluru, Karnataka, Spoyl is a fashion e-commerce site & app that gives Indian fashion influencers a platform to grow & monetise their brand. From fashion bloggers to Instagram influencers, Spoyl is a great place to get started. You can upload your pictures and post your looks, and Spoyl will help you to reach a wider audience. Plus, you can earn money from each purchase that's made through your platform. It's a great way to flex your creative muscles and make some extra cash.
Plus, with Spoyl's easy-to-use interface, you don't have to worry about dealing with complicated coding or design. Simply choose the looks you want to share and start selling! For anyone looking to break into the fashion world, Spoyl is a great place to start. It's a fun, exciting way to make money and flex your creative muscles. Get started today and see where Spoyl takes you!
27. Sleepy Owl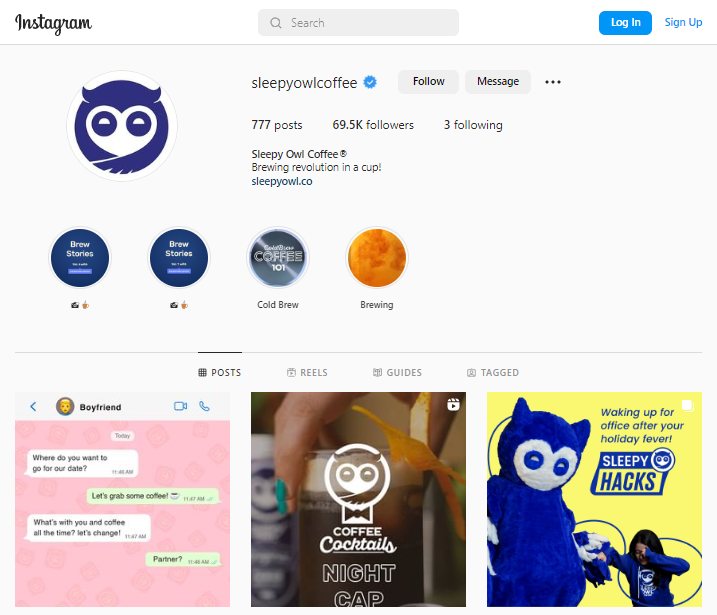 Six years ago, Sleepy Owl Coffee was just a small brand with a passion for making out-of-this-world coffee. But today, it has become a thriving community of coffee lovers that spans the globe. What started as a small dream has now become a reality, with more and more people discovering the unique, delicious flavors of Sleepy Owl Coffee. Every day, the community is growing and becoming more connected, with people sharing stories, recipes, and tips for making the perfect cup of coffee. In addition, Sleepy Owl has become a leader in sustainability, partnering with local farmers and seeking out the best, most ethically-sourced beans. The brand is also committed to giving back to the community, sponsoring events, supporting charitable causes, and more. In short, Sleepy Owl is more than just a coffee brand; it's a movement of passionate individuals united by a love of coffee and a desire to make the world a better place.
FAQ: The Most Popular Indian Brand on Instagram
Infographic: Top Indian Brands on Instagram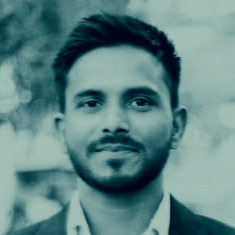 About Raj Kishore A digital marketing consultant at VOCSO. I've been working in digital marketing since 2010 and I am an expert at generating leads online via SEO, Paid Marketing, Social Media Marketing, Email Marketing, Site/Landing Page Testing and Optimization, and Display and Remarketing.