Don't switch off the page if you aren't that skilled website designer.This post is for everybody who wants to make a killer, Customized Website Designer building a Homepage for the first time in life for his newbie business. We know you want to make it awesome!
Having a great website doesn't mean that it needs to be super complicated or overly complex in terms of design.As far its systematic and logical, almost anyone can do it.
So, if you are striving for a breathtaking and awesome home Page Layout for your new business, you have got the right place. In fact, it is not false to say that even a non-designer can get inspirational ideas from it.


Why Should I Focus On My Home Page?
Designers must know the answer to this question pretty clearly.But for non-designers or beginners, let us rephrase this:
Your homepage is the 'selling' page of your website that can attract, convert and lead and therefore, enjoys utmost importance for your website.As soon as your visitors land on your website, your home page must be there to 'welcome them' –perhaps with no any physical customer service staff reporting over there- assist them and help them better knowing your business so, as to deliver credibility.


Secondly, its arguably the first page that your visitors see so, having "no" Homepage approach or a least-appealing one, can seriously destroy your business image and can divert your visitors away who could be your potential customers after watching your Homepage.Because, what matters in the end, is your first impression.
Convinced?…
Shall we move on?
Just one more thing:
Your Home Page has the guts to set the right professional tone for your business- like a first impression – so, put in your 100% to drive your customers into your business with an effectively designed home page.
We hope this will further change your thoughts, if you don't have any Homepage, yet?


"A well thought out homepage design creates a visual trail of breadcrumbs that can effectively guide your visitors to discovering your services/products effortlessly. The page layout will also direct your visitors to know where to take action and follow through to the next step."
Certainly, an effective Home page layout design serves more of as a 'customer service rep' for your patrons that genuinely guide your visitors across your whole website, giving them a superior level of customer-service experience, the way your brick and mortar store does.


Contents of an Effective Home Page Layout Design
Before we dig deep into how to create an effective Home Page layout design for your business, let's define one.
For a business starting from scratch and with no any designer with them, Page layout planning can best help to figure out what contents you should place on your page and which ones to omit. Also, it guides you of which content you must go 'first'.


Building an awesome Home page requires efforts and aesthetics along with the right amount of expertise. We cannot pick up any information and place it randomly on to the page. There must need to have synergy among the contents, website copy and business values to deliver an overall professional corporate impression.The process, therefore, needs to be very methodical and logical – so everybody can redo a good layout. A proper flow must be there so that you can guide your visitors of how to use your website and further explore it in a way you want them to.
Pondering over all of these aspects enables you to design a well-targeted, website user experience in a way that works best to redirect a specific set of intended target mass.


How Can You Help Your Visitors Who Land on Your Website?
Following the tips below, you can better act as a guide to help your visitors who land on your website:
1. Easily identify what your website is about:
Tell them clearly about your business by sharing your business story and products that you have. Also, demonstrate that how your products or services can actually benefit them and can offer solutions to their problems.


2. Engage with your business by figuring out where to take the next step:
Help your visitors in taking the next step if they feel misguide or lost somewhere on your website before they abandon your page.The next step should probably be subscribing to newsletters, submission of contact details, download a guide or watch some video tutorials etc.


What Content Should I Include in My Home Page Design?
Clearly, an Effective Homepage layout design is the one that can make your website easy to use and navigate for your visitors. It is the medium through which you can make your users focus on things that you specifically want them to focus on.


Online users today are becoming more and more informative, demanding and somewhat impatient today and if they fail to get something of their choice and need within fractions of a second from your website then, all that they do is simply 'switch'…Ouch, that hurts.We know!Whenever your visitors land on your Home page, they follow a very preset choice to whether stay or leave within a split of a second and this abrupt decision can impact the fate of your entire business.
So, let's discuss how to make your Home Page Layout impressive for your visitors:
If we talk about the dynamics/layout of your Home page, it is broadly divided into two parts:
1. Above-The-Fold
The content you can see WITHOUT scrolling down when your home page is first loaded.
2. Below-The-Fold
The content you only see once you scroll down.
As most of the visitors will only skim through the content Above-The-Fold, as it flashes on their screens- whether mobile or desktop-right away and as you scroll down, the ratio of people who continue to pay attention to your content will descend automatically. Again, that notion of 'first impression' that might retain or disinterest your audience.
Therefore, the key tip is to plan & place your Above-The-Fold and Below-The-Fold content for Homepage smartly yet 'creatively'.


Type of Content to Insert on Home Page
This is a section where all your Primary Content is displayed, i.e,you're most important content that you want your visitors to perceive and take action accordingly.


"The #1 goal of your primary content is to convince your visitors to stay longer to further investigate what you have to offer. Your primary content must be clear, concise and specific."-Source, HubSpot
Primary Content Breakdown:
1. Headline:
Your headline is the one that captivates user's attention as soon as they arrive at your Homepage. Generically speaking, it must give an answer to one simple question that your visitors have every right to know, especially from your new business: "What does your company do?"
Therefore, you need to be compelling and concise with your headline while describing your business in terms of a solution rather than a brand. Your headline needs to leave an impression on your visitor's mind ''Hey, that's me! I need this!" to seek their instant attention.
A simple, brief and effective headline, or rather call it a 'tagline' be the best selling point for your business by actually using those words being uttered by your customers from the mouth if you ask them why they visit your Best Web Design Company and liked your products or services.
You don't know how to write attention-grabbing blog headlines? Then use our free headline ideas generator tool that can be a great way to brainstorm ideas for your next blog posts and website pages. So give them a try and see what kinds of results you get!

2. Sub-Headline:
A sub-headline gives you an opportunity to further describe your product or service in a way that you didn't get to define through your headline.
An effective yet brief description should answer – "What issues will your product solve for me?"
So, make your sub-headline beautifully effective to create pages that can generate greater customer leads!


3. Primary Call-To-Action:
A Call-To-Action is a sort of signboard that drives visitor's actions and guides them what to do next.You must have seen some of the most common CTA's while browsing online stores –like, Hurry Up!, Buy One Get One Free, Save up to 10% and so on.
Frankly speaking, after landing on to your website, your customer doesn't know what to do next. It'sin fact you-in the form of your CTA's-must be there to best guide them and drive actions.
For instance, "Call Us Now" or "Click To Get A Free Quote". The best CTA is the one that resonates well with your headline and sub-headline to guide your audience of how to actually go to your website and get their solutions.
To develop a confidence yet likeability about your business, don't be ever shy about getting actively engage with your audience.The more you'll be helpful for them, the greater time they will spend on your website and thus, will promote your business and will make grow your sales funnel.
Tell them what to do, how to do and when to do in order to develop a long-lasting relationship with them because, in the end, you don't want a customer who simply lands on your website, scroll it and then, shuts it down.You want a stream of new winning customers for your business to say ahead with you. Therefore, follow the golden key!


4. Use Images or a Video to Illustrate Your Message:
No only online visitors but in general, people are more likely to be drawn towards images, graphics and motion works that drives a certain emotional feel and sooth to the eye.Videos play a critical role in retaining customers on social media.People like to share what they see today.
Therefore, make use of images or videos as a 'must' part to elicit responses and evoke a certain mode and connection with your audience by sharing what your business is all about. Putting up videos and infomercials or business-oriented picture works would always sound professional and credible, provided that they must be relevant to your website and serious towards your business message.
It is wise to keep your website clean rather than including things that are not useful.


5. Logo:
Last but not the least is your'logo' that needs to be carefully positioned on your Home Page. Because in the end, it's your logo that can make your business highlighted.
Your logo does a great job of subtly communicating what your company is all about. It hints more than everything about your professional' business image -whether you are creative, aggressive, or somewhat polite.Therefore, be very creative and thoughtful towards posting it in a way that almost, every eye notices it, even unconditionally.


6. Navigation Bar:
This is the roadmap of your entire website to guide your visitors with the most useful links and specific information that they need along with how to use the website.
Rule-of-thumb to follow:
Avoid adding any unnecessary pages that might make your visitors confuse or lost don't and don't sound relevant to your business.
Your visitors not always be interested (initially) in pages about copyright, privacy, and terms of services. Therefore, better to insert them in the footer.
Create a logical series of related links, with the most important links organized from left to right.
Be brief and descriptive with the page titles.
Position your navigation bar in a way that every visitor can find it easily.
Secondary Content Breakdown:
Secondary content comes after your Primary Content (Above-The-Fold).The goal is to convince your visitors how best your product can resolve their issues by educating them on what exactly they'll get out of using it.


1. Benefits List:
Mostly business mentions a huge list of benefits onto their website that has nothing to do with any potential benefit for customers and this is where they commit a mistake.
Upon landing on your website, the first question your visitor would ask is"What's in it for me?" —"Why should I hire you?" No matter how good your sounds to yourself.
Rather keep your focus on a list of offerings that can benefit your users that can better connect to the emotional side of the people and can make them draw towards its 'instant' purchase.
The key here is to show how your product can make a change in your audience live and what better are you offering them than industry competitors. Don't unload a boring list of features on your visitors and rather focus on your primary competitive offerings that can make your audience grab your product immediately.


2. Trust Indicators:
Trust indicators can be customer reviews, ratings or testimonials in the form of their success, professional accreditation, global ranking or any social network shares that can speak volumes of trust about the business.


Don't forget to add these positive associations on your Homepage so as to convey the impression that your business is run by humans and not robots. This can be a powerful tool to draw your visitors near who can probably be your potential customer.


3. Features List:
Don't forget to include a section of Features list on your Homepage to help your potential customers better understand what exactly they are getting while they make a purchase with you.
Focus on your most compelling features that your visitors would love to have and can better resolve your customer issues, rather than listing plenty of those that have nothing to do with your customer issues or problems.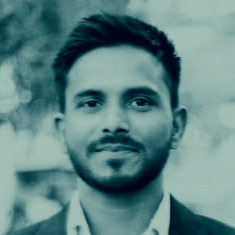 About Raj Kishore A digital marketing consultant at VOCSO. I've been working in digital marketing since 2010 and I am an expert at generating leads online via SEO, Paid Marketing, Social Media Marketing, Email Marketing, Site/Landing Page Testing and Optimization, and Display and Remarketing.