E-commerce success relies heavily on a seamless payment method. It is crucial for delivering value to customers and generating revenue. But selecting the right payment method can be a complex task. Factors like availability, location, and compatibility with your business must be considered.
Additionally, the plethora of payment options available domestically and internationally can be overwhelming. Fear not, we've created a guide with answers to common seller questions, including the types of payment methods and how to select the best option.
It also includes a comprehensive list of the top online payment methods for 2023. Get started now!
What Are Online Payment Methods?
Online payment methods are specialized services that facilitate the processing of payment information on e-commerce platforms. The growth of digital commerce has greatly simplified and accelerated the process of making purchases. If you're wondering how to register a company online, here's a resource that can guide you through the process step-by-step.
These payment methods allow customers to conveniently browse and select products online and complete transactions through secure online payment gateways. These services typically involve:
Payment gateways- Payment gateways serve as a connection point between customers and e-commerce stores, allowing customers to input their payment information securely. These gateways establish a link between the store and the payment processor's portal, enabling the payment processing to begin.
Payment processors- Payment processors handle the transactions that are initiated by customers. After the customer supplies their payment details, the payment processor verifies their funds and forwards a payment request to the customer's bank. If the funds are accessible, the payment is transmitted to the processor, which then deposits the payment into the merchant's account. In the event that the customer lacks sufficient funds, the processor will alert the merchant.
Bank providers- Bank providers are the financial institutions that customers maintain accounts with. They settle the payment requests or inform the processor when a customer's bank account has insufficient funds.
Merchant accounts- Merchant accounts are accounts that e-commerce stores use to receive payments for the products or services they sell. When a customer successfully completes a purchase, the payment charged to them is deposited into the merchant account.
Why Offer Multiple Online Payment Methods?
Cart abandonment is a common challenge that eCommerce businesses face. One of the main reasons behind cart abandonment is the unavailability of preferred payment options for customers.
Today's customers seek payment methods that align with their needs. If their desired payment method is unavailable, they may abandon their cart and look for alternative options.
Providing a range of payment options that cater to diverse customer needs is crucial so the customers don't feel trapped if their preferred option fails. In addition, offering multiple payment options can enhance the customer experience and increase online purchase orders.
In today's world, it is almost pointless to have an eCommerce website that is unable to accept online payments. Online payments have become an essential part of modern business transactions, and customers expect to be able to purchase products or services online quickly and easily. Therefore, having the ability to accept online payments is critical for the success of any eCommerce business for example, if you are selling custom hoodies. To boost your sales, it's essential to offer customers alternatives, even if their payment preferences vary.
Integrating payment methods is generally straightforward and user-friendly. In fact, customers prefer a seamless digital experience throughout their shopping journey, and offering digital payment methods can undoubtedly increase your conversion rate. 
There are now several different online payment methods available to choose from. However, it's crucial to understand your business needs, how each option works, and how it can benefit you before making a decision.
What Are Online Payment Gateways?
Online payment gateways are essential eCommerce services that facilitate the processing of payment information for websites. They provide businesses with two significant benefits:
Making The Checkout Process Smooth
One of the primary benefits of online payment gateways is that they streamline the checkout process, making it fast and easy for customers to complete their purchases.
Research shows that around 70% of customers abandon their shopping carts when the checkout process is difficult or overly complicated.
With a good online payment gateway, you can simplify the process and make it intuitive, which can help you capture more sales rather than losing them due to a complex checkout process
Providing Encryption To Secure The Customer's Information
Online payment gateways offer a crucial benefit in the form of encryption, which helps keep your customers' information secure. With the constant threat of identity theft, customers place a high value on trust when making online transactions.
Types Of Online Payment Methods
There is a multitude of online payment methods available today, with a simple search yielding numerous options that come with varying terms and services. However, most of these payment methods can be broadly classified into three categories:
1. Bank cards
Bank cards are a popular choice for making online purchases. Credit and debit cards are both widely recognized and accepted by many e-commerce websites. They can be used independently or as an option on payment gateways and online bank transfers. If you use PayPal, for example, you'll need to link your bank card to your account.
Banks, both locally and internationally issue bank cards. Even if your bank is local, your card may still be used globally thanks to companies such as Visa, MasterCard, and American Express, which have a significant presence in many countries worldwide.
Bank cards offer the benefit of fast and straightforward use for local transactions. In most cases, payments are approved almost instantly.
2. Payment gateways
Payment gateways have become a crucial component in facilitating global e-commerce transactions. Most online retailers integrate payment gateways into their e-commerce platforms due to their ease of use and rapid processing speeds.
As trusted intermediaries, payment gateways link payment processors, bank providers, and merchant accounts. Some of the most widely used payment gateways include PayPal and Stripe.
However, fees for transaction and platform access may vary significantly among these services. This can be particularly costly for B2B e-commerce sellers, making it important to carefully review the terms and fees of various providers before making a decision.
3. Digital wallets
Digital wallets are a popular new method for paying for e-commerce purchases. Led by m-commerce options from providers like Apple Pay, Samsung Pay, Google Pay, and Alipay, digital wallets are revolutionizing how customers pay for their online shopping.
The way digital wallets work is straightforward. Customers fund their virtual wallets with the provider, usually via their bank card.
In addition, many digital wallets offer smart payment technology, enabling customers to make payments with a single touch of their phone screen. By adding digital wallets to their stores, online retailers can provide even faster payments for their customers and streamline the checkout process.
Top Online Payment Methods For E-Commerce Sites
After gaining a clear understanding of payment methods and their types, it's essential to evaluate the top online payment methods to see which ones align with your business needs. Here are some of them:
1. Credit/debit card
In general, customers use credit cards to finance various other payment alternatives like digital wallets. Similarly, they can also authorize debit card payments by utilizing the funds already available in their bank account.
Opting for a payment method that is commonly accepted and trusted may prove to be a prudent move for B2B entities. Prominent card providers and payment processors like American Express, Visa, and MasterCard have a considerable track record, thereby engendering faith among small businesses and other B2B buyers. Consequently, e-commerce vendors may want to contemplate incorporating these payment alternatives to cater to their client's inclinations.
2. Amazon Pay
As a leading B2C marketplace with a massive global presence, Amazon holds significant sway in the world of e-commerce. Amazon Pay, much like Apple Pay and Google Pay, prioritizes the needs of mobile commerce (m-commerce) users.
As per their typical business practice, Amazon offers a seamless integration process for Amazon Pay. Using the Express Integration option, merchants can get started within minutes. Additionally, they can choose to integrate with the service's API, which offers greater customization options but requires a longer setup time.
3. Western Union
Western Union began its operations as a telegraph business in New York but later added a money transfer service in 1971. B2B clients often prefer to use payment methods with a proven track record, which is why Western Union is a popular choice.
Despite the fact that this service can be expensive and relatively slow (payments take up to one business day), many businesses have incorporated these costs into their operating model and are comfortable with the service.
4. Electronic Checks
E-Checks, or Electronic Checks, share a similar process as standard paper checks but with the added advantage of being processed online. This eliminates the challenges that time and location may cause, resulting in faster payment processing.
When using e-checks, shoppers can authorize payments from their bank accounts online, making the process more convenient.
In addition to their convenience, e-checks offer an affordable payment method. Overall, e-checks are a reliable and efficient payment option that offers convenience and affordability.
5. Apple Pay
Apple Pay is a mobile commerce payment service provided by Apple. By using simple touch identification, customers can enjoy exceptional ease and flexibility during the checkout process, making Apple Pay a desirable payment option for your customers.
If your clientele includes the 64% of American adults who use iPhones, it's probable that Apple Pay will be well-received by them.5 Additionally, the service features robust security measures, utilizing tokenization to substitute customer payment data with arbitrary tokens for added protection. Moreover, the platform comes at no cost to merchants, making it a highly attractive option.
6. PayPal
Boasting an impressive user base of over 250 million individuals, PayPal is a preferred payment method for many customers. Its broad appeal is also evident among businesses, with 429 million users utilizing PayPal for their transactions.
Although PayPal claims that companies utilizing its services benefit from a conversion rate that is 82% higher,4 it's important to also take into account the fees associated with the platform. PayPal imposes a charge of 30 cents plus 2.99% on each transaction it handles. Overall, PayPal offers a strong argument for businesses, which explains why it has achieved worldwide popularity.
7. Cryptocurrencies
Cryptocurrencies have been gaining popularity steadily over time and are no longer seen as just futuristic currencies. They have become widely recognized and have numerous uses worldwide. Many altcoins, in addition to Bitcoin, are exchanged daily.
At first, digital merchants were attracted to cryptocurrencies due to their lack of chargebacks and taxes. As cryptocurrency transactions became more prevalent, governments and large businesses began regulating them. Despite this, cryptocurrency payments still have the lowest fees in the market.
Although the instability of cryptocurrency values and the uncertainty of future government policies towards digital currencies are still of concern, cryptocurrencies are still considered promising payment methods for online transactions.
8. Boleto
Boleto is a well-liked payment option in Brazil due to its convenience and popularity. This service relies on payment information obtained through paper or virtual vouchers, each of which features a barcode, vital payment details, and sender/recipient information.
9. Google Pay
By utilizing its cutting-edge technology and vast user base, Google Pay offers online shoppers with exceptional flexibility and convenience. According to Google, their payment service is potentially more efficient and convenient than other options, as countless users have already saved their payment information to their Google accounts.
10. Direct Deposit
Direct Deposit allows buyers to transfer payments directly to sellers' accounts. Direct debit mandates enable users to request their banks to authorize regular payments.
Direct Deposit can be a safer payment method, especially for non-eCommerce purchases, as it eliminates the risk of theft or loss. Additionally, it is a fast way to transfer money since no intermediary is required.
Direct Deposit payments are commonly used to schedule recurring expenses, such as salary payments for businesses or subscription-based fees for individuals. Although it may lose popularity to innovative solutions, it will always remain an acceptable payment method.
11. Online Transfer
The process of online transfers bears some similarities to wire transfers, but with greater reliance on bank cards and ACH (automated clearing house) payments. This method of payment is commonly referred to as electronic funds transfer (EFT).
What Are The Best Payment Gateway Tools?
Businesses can select one or multiple payment gateways to serve their customers. However, choosing the right payment gateway for your business requires careful research. Here's some essential information on some best payment gateways:
1. Adyen
Adyen provides a comprehensive suite of online payment options, making it a popular choice as a payment gateway for eCommerce websites that strive to offer customers an exceptional shopping experience. Adyen's fraud protection feature is powered by a rule-based risk and AI ecosystem, providing a secure and trustworthy gateway. Its payment-linked data process also allows for the easy application of one-click payments, discounts, and rewards.
In terms of pricing, Adyen has a fixed processing fee of €0.10 for each transaction and a fee based on the payment method used. This predictable pricing model provides a transparent and easy-to-understand pricing structure for businesses that want to plan their payment processing expenses accurately.
Overall, Adyen's advanced fraud protection feature, easy-to-use payment-linked data process, and transparent pricing model make it a probable choice for businesses looking for a secure and reliable payment gateway.
2. Stripe
Stripe is an excellent payment gateway choice when it comes to the versatility of your business due to its feature-rich platform. It supports multiple payment options and can also accept payments from various sources. Additionally, its simple integration process is also the main reason why it's a popular choice.
In terms of pricing, Stripe offers two options – integrated and customized. The integrated version charge 2.9% + 30¢ per card.
This predictable pricing model makes it easy for businesses to budget for their payment processing expenses. Overall, Stripe's versatility and transparent pricing structure make it a probable choice for online merchants.
3. 2checkout (Verifone)
Verifone, formerly known as 2checkout is becoming increasingly popular due to its wide range of services. With support for 15 languages and 87 currencies, it is a valuable option for eCommerce businesses that operate globally. It is also a trustworthy gateway that allows integration with over 100 online payment systems, making it a convenient choice for online retailers.
In terms of pricing, it offers three plans that cater to various business models. These include plans for businesses looking to subscription-based businesses and selling online goods on a global scale.
4. Skrill
Skrill is an established payment gateway that enjoys a global reputation and is an excellent choice for your website. Skrill has received recognition for its features and capabilities and is an excellent option for businesses seeking to sell products and services across international borders. It has over 30 currencies, making it easy for customers to transact seamlessly across multiple countries. Additionally, Skrill offers users the convenience of a free account. Skrill's pricing structure is tailored to the unique needs of each retailer's business model.
5. Square
Square is a popular payment gateway option that offers both offline in-person and eCommerce payment solutions. Although it is a little more expensive than other payment gateways, it is a perfect choice for businesses with both online and physical stores, thanks to its reliable online alternatives and POS systems. Additionally, their checkout solution makes it easier for shoppers to create their profiles more smoothly and provide payment information quickly.
When it comes to pricing, it has three pricing models: premium, free, and plus. You can use the free model without any subscription fee, it just has processing charges. Whereas, the premium model provides advanced tools and features for appointment-only businesses, restaurants, and retailers and can cost up to $29/per month. The premium model's pricing is tailored to each customer's unique organizational needs and requirements, providing a predictable pricing model for businesses to budget their payment processing expenses.
Overall, Square's advanced features, easy checkout solution, and predictable pricing model make it a probable choice for businesses that require both offline and online payment processing solutions.
6. Checkout.com
Checkout.com is a fintech firm operating globally and facilitating various online payment modes in different currencies. It offers a hassle-free integration process for your website and can be an advantageous tool to expand your ecommerce business into new regions and markets. The company provides tailored solutions for every market, utilizing its local expertise and insights.
In terms of pricing, the fees of checkout.com is determined by various factors, including the retailer's location, the type of card used, and the consumer's issuing bank. The fees are directly passed on to the retailer.
7. Due
Due's flat-rate fee structure makes it one of the most affordable gateway operators in the market, making it an advantageous option for both eCommerce store owners and their shoppers. It is beneficial for smaller-sized businesses and freelancers who offer their products and services online.
When it comes to pricing, Due offers two models: free and $10/month. The premium model provides additional services such as 24/7 support, monthly account statements, and advanced tax planning access. This predictable pricing structure makes it easy for businesses to anticipate and budget their payment processing expenses.
Due's affordability and additional services make it a probable choice for small businesses and freelancers looking to offer their products and services online.
Is Adding Multiple Payment Methods Really Worth The Time And Effort?
Offering multiple payment methods can be worth the time and effort for businesses. By doing so, businesses can position themselves as forward-thinking and customer-centric, which can increase brand profile and sales.
According to Bayard, nearly 19% of shoppers who abandon a cart do so because they don't trust the website with their card information. Additionally, about 8% of shoppers leave because of a lack of payment options.
Offering additional online payment options can make a big difference and potentially convert up to 13 of those 70 shoppers who would have otherwise left.
By adding payment methods that your target audience prefers, you could convert an additional 5 or so percent of shoppers who are looking for more options. These potential 18 additional conversions out of 100 shoppers are certainly worth considering and could significantly boost your overall sales.
Additionally, offering multiple payment options can increase customer satisfaction and loyalty, leading to increased sales and revenue.
How can VOCSO help here?
VOCSO is a web development company offering custom CMS development, custom website design and development, custom web application development, and custom mobile app design and development services in and out of India.
We also provide dedicated resources for hire: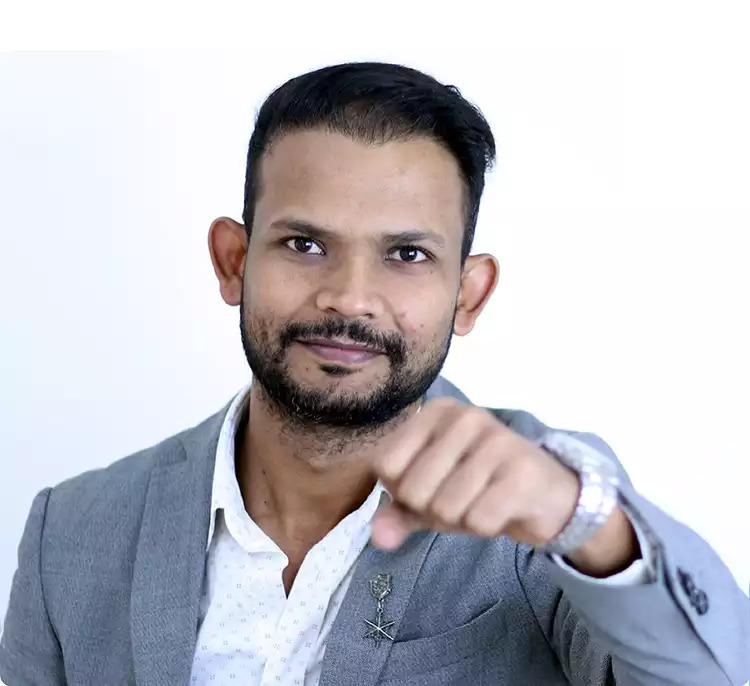 About Deepak Chauhan Hi, I am Deepak Chauhan, a Digital Marketing Strategist. I'm the CEO & Co-Founder of VOCSO Digital Agency, a creative web design, development, and marketing agency based in India & USA.