It seems like content is all you hear about it these days. While you're probably tired of hearing about just how important your content strategy is – especially if you're a creator yourself – the fact is that content still is, and always will be king.
For instance, compared to paid search, content marketing will get you 3X the leads per dollar spent, according to a recent Kapost study.
However, coming up with new ideas all the time is simpler said than done. In some cases, your creative juices simply dry up and you're left staring at the blank screen for hours, waiting for an idea to come along. But things don't need to be like that.
All you need to do is put in some work and look at the trending topic ideas to find inspiration for your posts. Here are a couple of ways you can find new ideas and keep your blog fresh at all times…


1. Look into Quora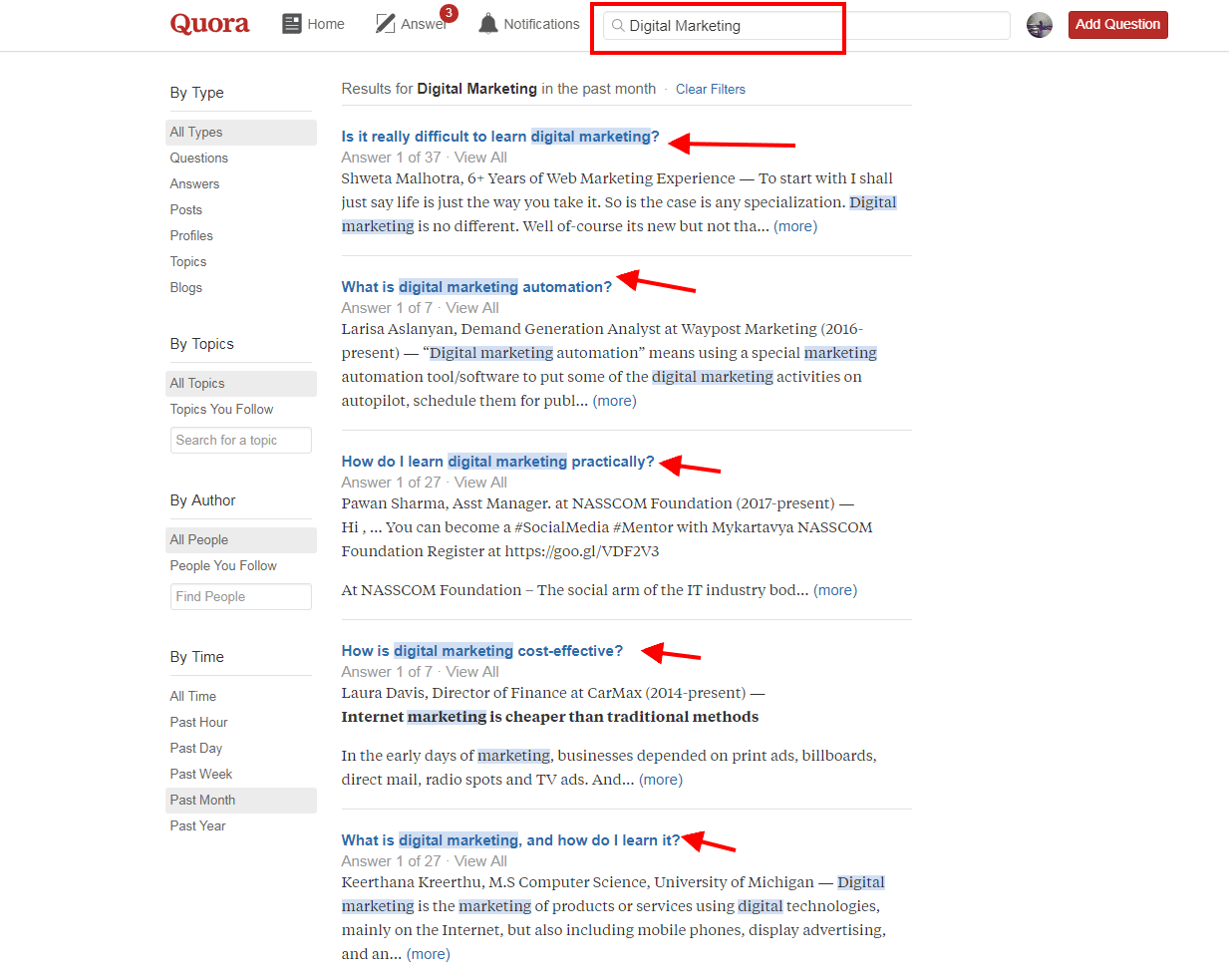 The first place we're pointing you to is Quora. The ever-popular Questions and Answers a site has more than 190 million users from every corner of the globe on a monthly level. That means, no matter what subject you're interested in, you'll be able to find a couple of threads about it instantly. Just follow some relevant topics in your industry, or check out the Top Stories in your newsfeed, and you'll be able to find the best trending topic ideas in no time. By using Quora you can grab valuable content topics to reach the relevant audience for your blog posts. Also, it'll help you to produce quality content on a budget that matter for your content marketing goal.


2. Search on Medium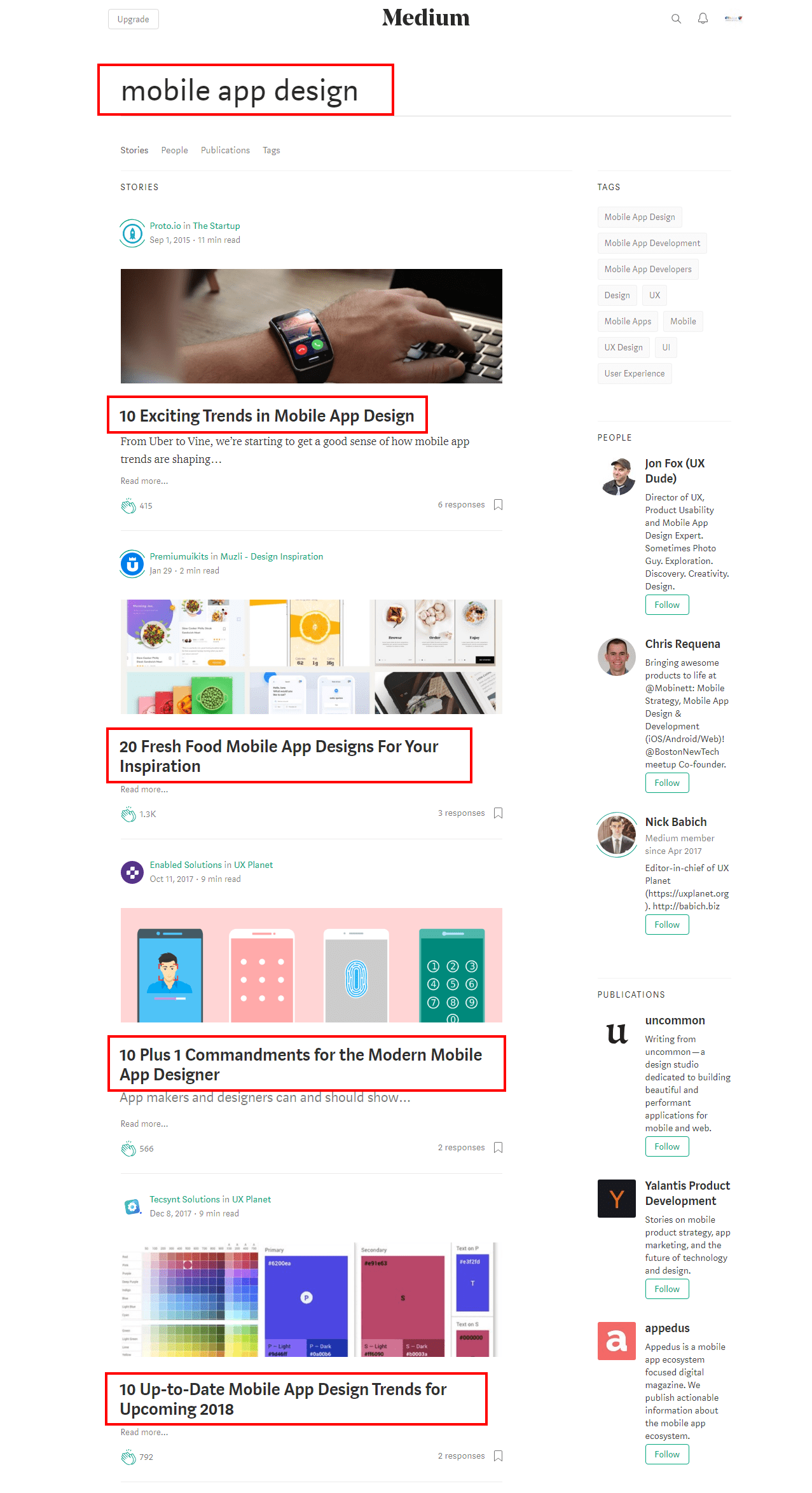 You already know about Medium, after all, it's one of the most popular publishing platforms on the web. But did you know that you can use it to find specific subjects in less than a second? The platform has a great category search option. By using it, you'll be able to find the most popular blog posts in your industry and find what to write about. We at VOCSO often turn to Medium for inspiration. In one of our recent blogs "PPC Marketing Mistakes to avoid", we brainstormed after researching Medium.


3. Set up Feedly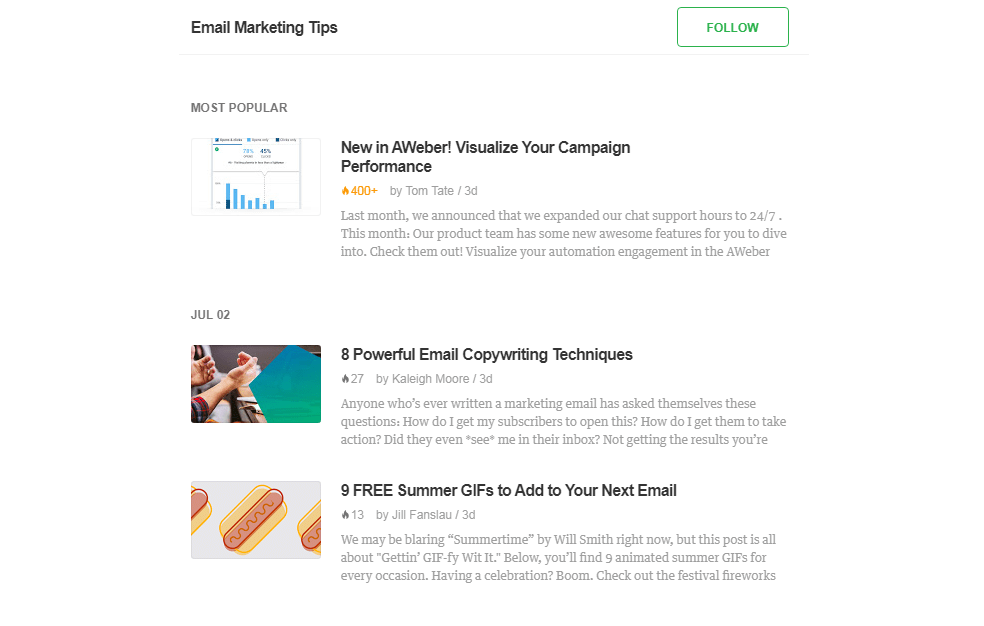 The first tool we have for you is perfect for researching trending topics. Feedly allows you to follow all of the top blogs in your particular niche with nothing more than a click. You can go through all of the relevant sites and publications by category. All you need to do is subscribe to their feed and you'll be able to find new trending topic ideas in your dashboard. We should also mention that there are both mobile and desktop versions of the app. Feedly is helping writers to produce high-quality content that is one of the best key elements to creating a trustworthy brand online. Publishing quality content on different platforms pulls your readers constantly to your published and upcoming topics.


4. Use Google Trends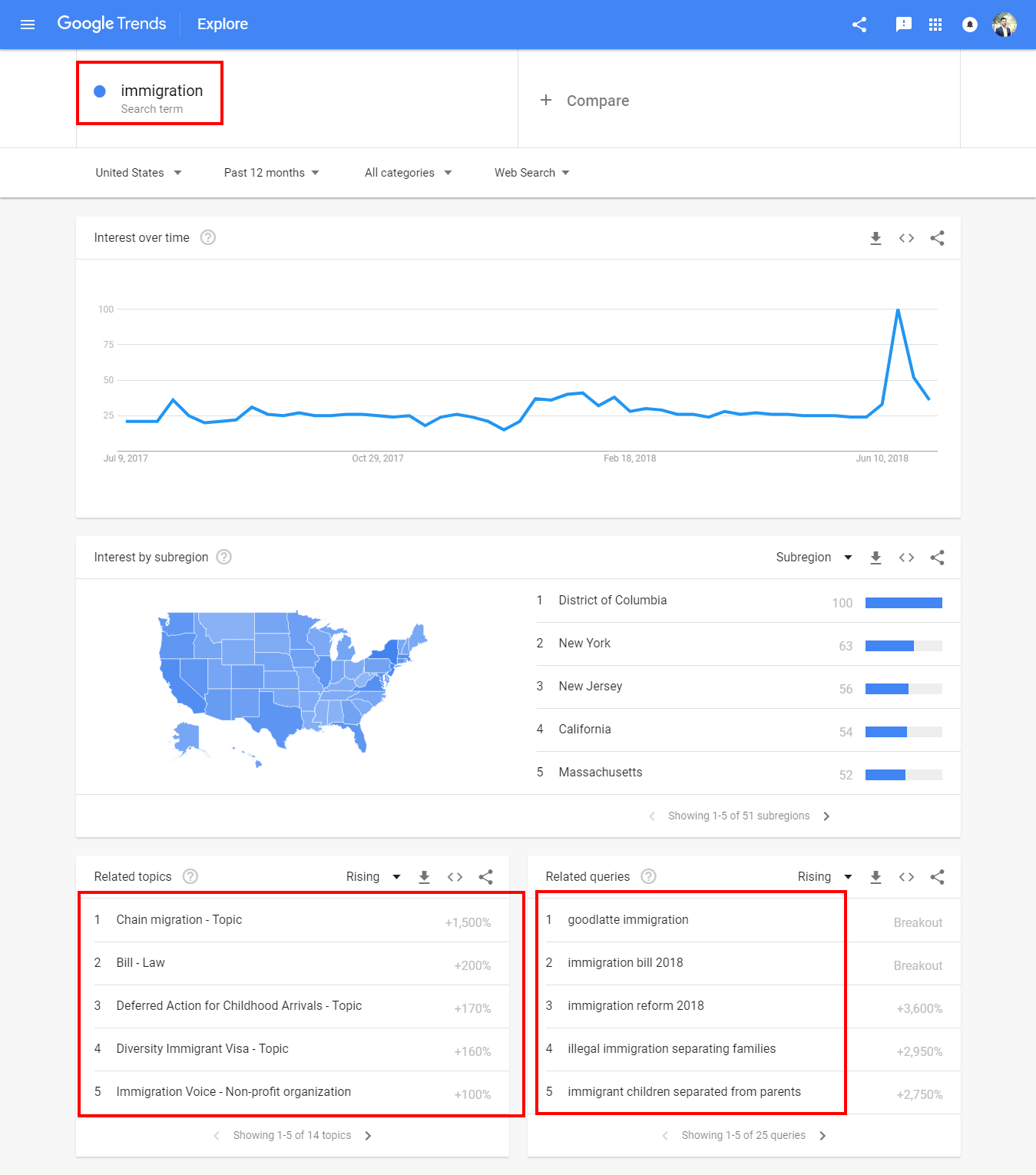 Just like Feedly, this is another free tool with a wide variety of interesting features that can help you find the right topic for your blog. With Google Trends, you'll be able to do some comparative KW research and discover which ones are talked about at the moment. In addition to KW research, you can also see trends for images, videos, and even shopping. If you're looking to do some local stories, simply see the rending stories in your area.


5. Utilize Buzzsumo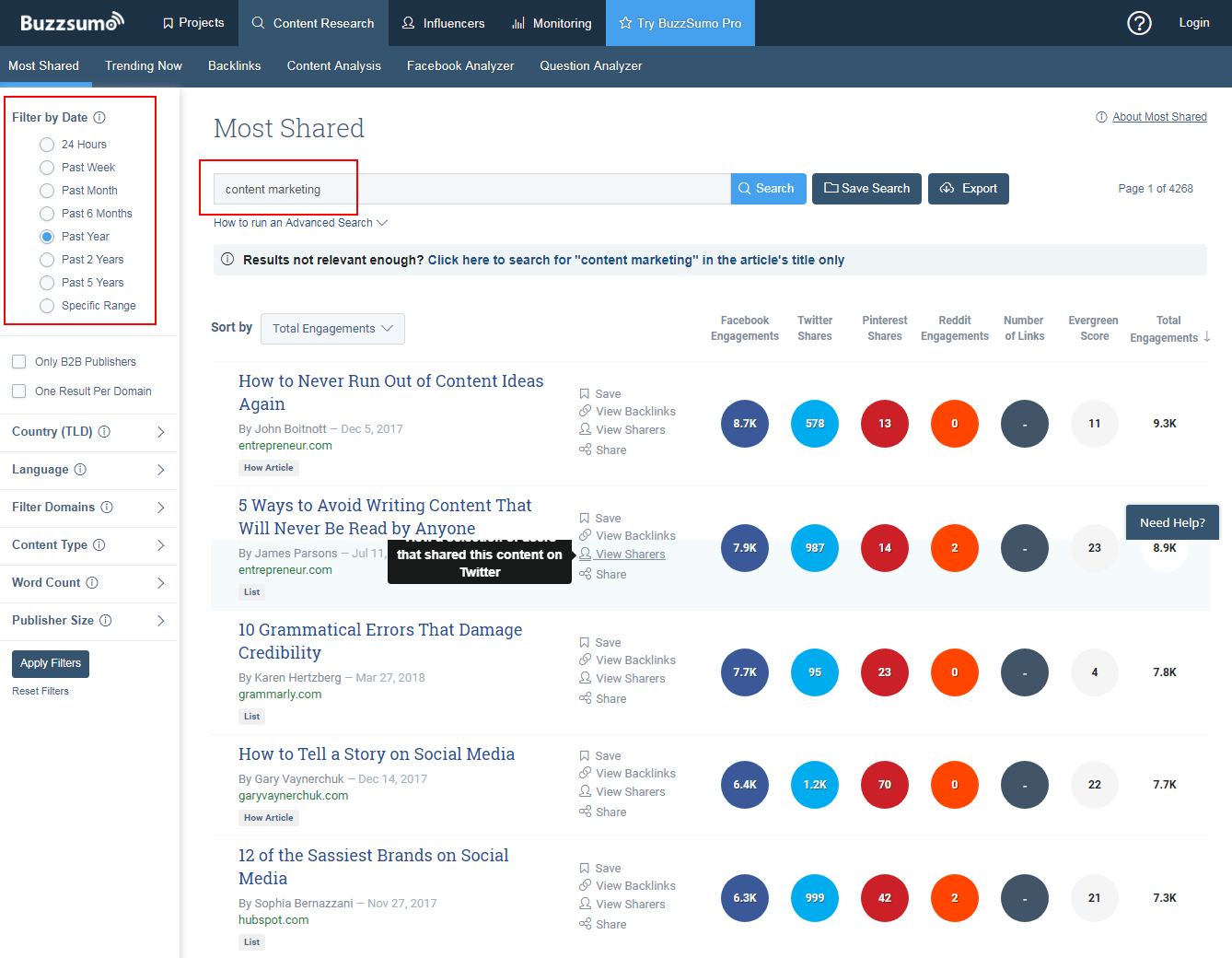 The best – or the most thought-provoking – pieces usually get shared on different social channels thousands of times. You can ride the trending wave by discovering the most shared topics on social media and writing your thoughts on them. Simply use Buzzsumo to find all of those niche pieces that have the highest number of shares on Facebook, Twitter, and LinkedIn. The tool is pretty simple to use, so even if you don't have too much experience with looking for trending topics, you'll be able to use it.


6. Explore LinkedIn Pulse

People who want to write about "professional" topics usually go to LinkedIn Pulse for ideas. There, you can find not only trending topic ideas in your niche, but you can also see what various professionals are talking about it. These stories are always curated by LinkedIn editors and include material that's published exclusively on the platform as well as stories published off it. You can click the "What People are Talking About" tab in your LinkedIn dashboard and take in a good dose of trending content.


7. Start Using Pocket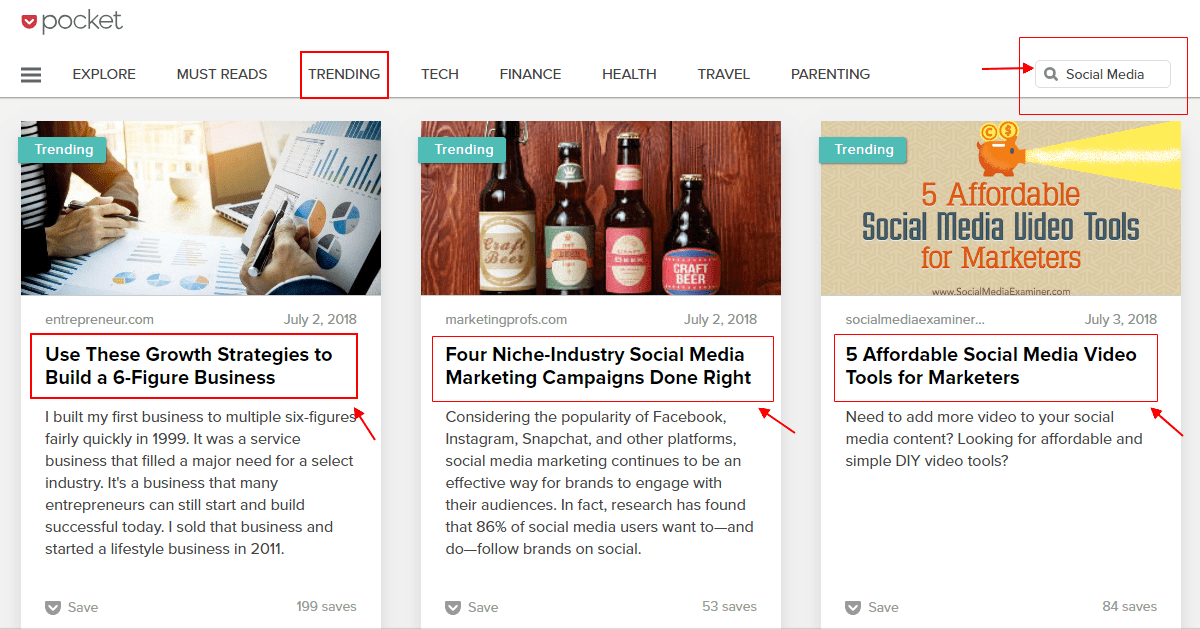 If you're running a one-man operation, you probably need to put on different hats in order to keep everything going smoothly. That means you have to market your content as soon as you publish it, right? Well, every marketer out there will tell you that Pocket is one of the most essential tools you can have in your arsenal. With Pocket, you'll be able to save all of your favorite articles in a matter of seconds. You can also click on the Explore section, and find content other users are saving in the Pocket apps. In addition, you also have Trending, Recommended, and Must Read sections too.


8. Tap Social Mention

Another must-have app is Social Mention. If you've been working as a blogger for some time, you've probably come across it more than a few times. It allows the user to type in a certain KW and get real-time results. You can look for content in a number of different formats, including Blogs, Videos, Infographics, etc. Just look for exact phrases and find pieces published in the last 12 or 24 hours that are relevant to your work. What's more, you can use the tool to look for trending topic ideas in the News Search feature on Google. Providing quality and trendy kinds of stuff constantly to your readers or customers can also boost your targeting audience's retention for your products and services. Here are some more insights into building customer trust online!


9. Browse Reddit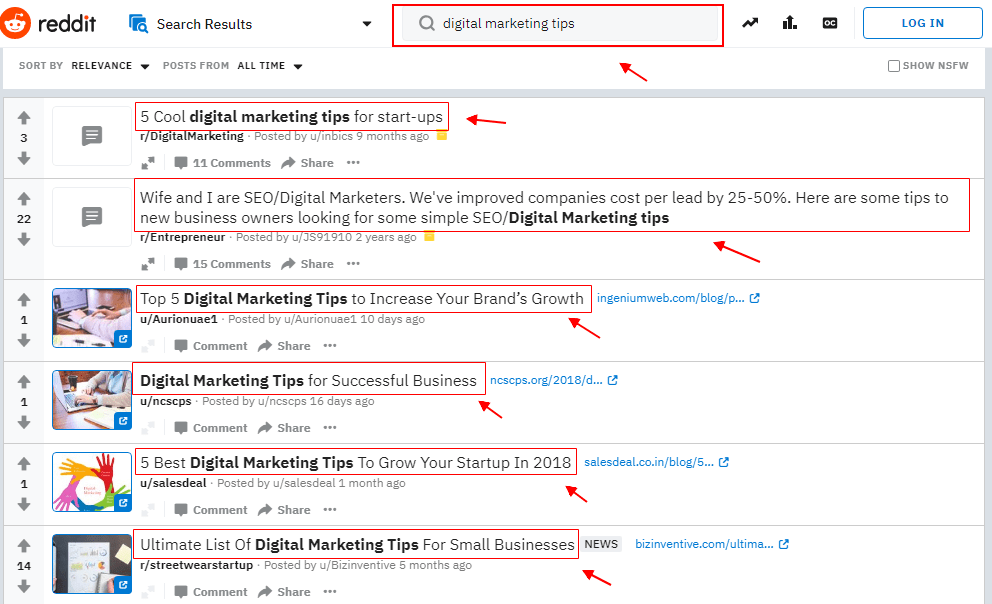 And if everything else fails or proves too hard, you can always go to one of the largest online communities and look for ideas there. At the moment, Reddit is the 8th most popular website on the Internet. It ranks just behind Yahoo, and it's the 2nd most popular news source to visitors around the globe. You just need to visit the site and look for relevant conversations about the topic you're interested in. Subscribe to a couple of Subreddits and you'll be able to see which topics are gaining traction in your industry.
Finding the right content topics at the right time can boost traffic and ranking for your articles and blogs. Also, using effective linking in your content you will be able to create high-quality backlinks to your previously published articles and your business and personal brand. Do you have any idea about how many links are enough to boost your published blogs or website?
A good and trendy topic can also help to achieve your content marketing goal. If you're not using these sources then surely you are missing a huge traffic to your published blogs.


Conclusion
Once you find your trending topic ideas and start creating new, exciting content you can't just sit back and wait for all of those users to discover it. Remember – in the online world, when a tree falls with no one around, it won't make any noise.
Therefore, make some effort to promote your content on all of your social channels and send it out to some influencers in your niche. If you're a small business owner or marketer and don't have expertise in social media marketing here is one of the most-read articles on social media marketing tips to grow your business by using the most popular social media platforms. Use your trending topic ideas for guest posts that will improve your reputation and establish you as a well-known name in your industry.
You've put too much work into your content not to get it in front of people's eyes.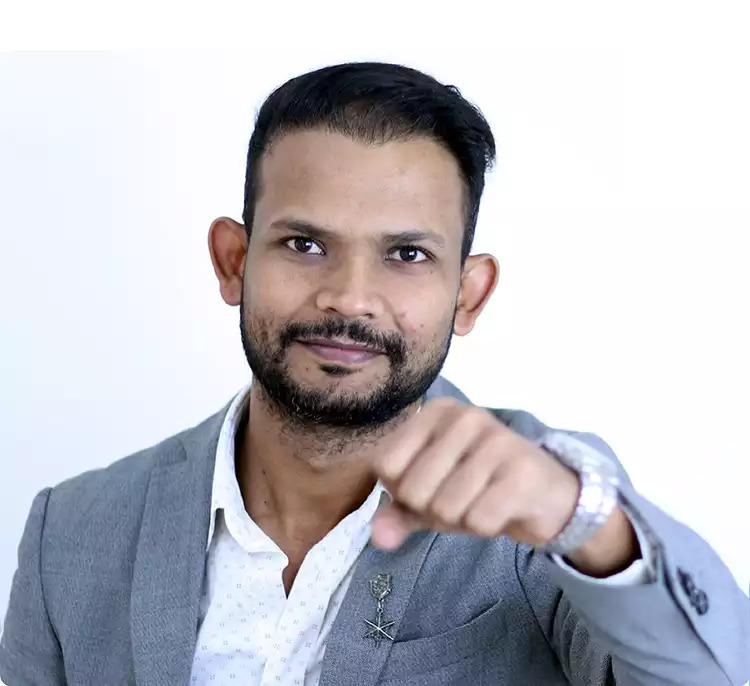 About Deepak Chauhan Hi, I am Deepak Chauhan, a Digital Marketing Strategist. I'm the CEO & Co-Founder of VOCSO Digital Agency, a creative web design, development, and marketing agency based in India & USA.